Hazon Educational Library
Curricula, sourcebooks, and other educational resources from and for the field of Jewish Outdoor, Food, Farming & Environmental Education
This open source collection includes resources produced by individuals and organizations throughout the JOFEE field. Our Educational Library, like our community, celebrates the diversity of religious observance and thought and we make every effort to accommodate the breadth and diversity of the Jewish community in our programs and curricula. We hope you will take and use what is appropriate for you and invite others to do the same.
While this resource will continue to grow and evolve, it currently includes:
• Hazon's Publications (available online and in print)
• Curricula produced by JOFEE Fellows during their Fellowship year
• Curricula and resources shared from partner JOFEE organizations
All materials are available for free download. Most are available for use and adaptation under creative commons license. Please cite authors and organizations on any materials used or adapted from these resources.
Use the filters in the bar below to narrow your search.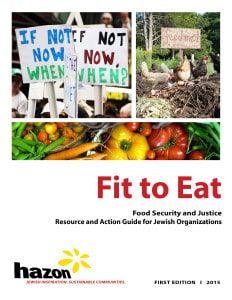 by Alli Rosen and Liz Traison
Hazon
This guide provides a framework for Jewish institutions to learn more about our food system and Jewish traditions surrounding food justice; to identify challenges specific to your local community; and to create a plan for action that builds on the existing programs, skills, and assets of your Jewish institution.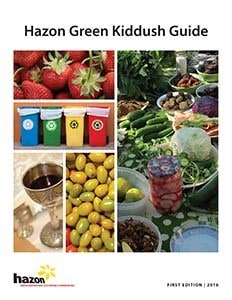 by Becca Linden and Becky O'Brien
Hazon
Included in this guide for synagogues are specific suggestions on how to schedule and promote a vegetarian Green Kiddush, a list of concrete ways to make it "green," tips associated with each suggestion, and templates of educational signage.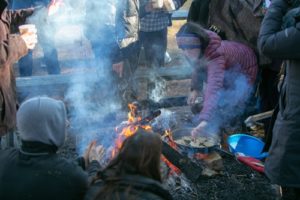 by Ren Feldman
Eden Village Camp
This program is an introduction to fire building in the rain. Participants will learn about fires and learn to how safely and efficiently build a fire. Students will leave with an understanding of renewable and nonrenewable resources and the connection between Judaism and fires.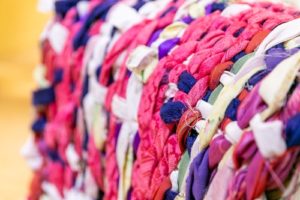 by Ashley Davenport
Abundance Farm / Gan Keshet Preschool
Traditionally, weaving has deep roots in the Jewish culture. The craft of weaving is one of the 39 crafts that the Jewish people used to create the Mishkan (tabernacle) in the desert. Weaving, and many of the actions associated with weaving are mentioned specifically in the 39 Melachot, the list of labor forbidden on Shabbat. Although many of the traditional Jewish weaving techniques have been lost to exile, modern day ritual objects are often still made from woven materials, including challah covers, kippot and tallis. Looking back, history shows us that the nomadic Israelites used what fibers they had on hand, such as camel, goat, and sheep, to create their clothing and dwellings. These ancestral methods were simple. Using this simplicity as inspiration, the loom for this project is crafted from sturdy cardboard, the warp is made using cotton string, and the weft consists of long pieces of recycled fabric. Simplicity is often key in introducing new textile art projects to preschool age children. These projects are multifaceted and engaging to young minds, integrating core skill sets such as language and literacy development through oral storytelling, problem solving, pattern recognition, and fine motor development.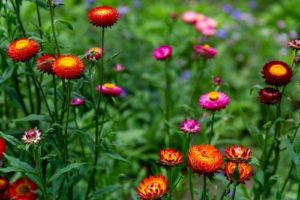 by Mira Menyuk
Pearlstone Center
This program is an interactive color exploration through natural dyeing. Participants will learn about the symbolism and holiness associated with certain colors in Judaism, specifically the blue of tekhelet that is found in Tzitzit. They will also learn how to harvest and use different parts of plants to create their own dye and take home a self-dyed bookmark.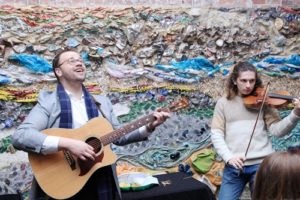 by Darya Watnick
Edlavitch DC JCC
This program is designed to engage families with young children with the holiday of Sukkot and the festival's connection to nature and the environment. Through stories, activities and arts & crafts, families will begin to develop a relationship to the rituals and traditions of Sukkot and think about their own connection to the natural world.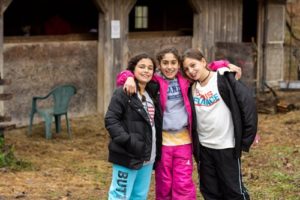 by Zach Goldberg
Ramah in the Rockies + Congregation Bonai Shalom
This program is an activity meant for a Shabbaton retreat to get people ready spiritually for shabbos and invoke deep questioning.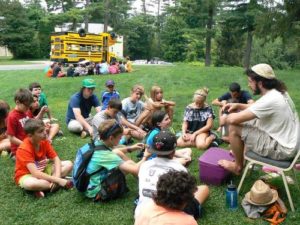 by Maya Havusha
Eden Village Camp
This is a one hour program designed for campers ages 8-15 to run around, have fun, and start to think about how there are so many different people in the world, but how we are one in harmony. Oneness is a central theme in our religion and allows us to see things from different perspectives. Campers will be put to the test to work together to unlock the answers to where the most strength and power exists in the universe. Through overcoming challenges placed before them, campers will ultimately understand that we have the most strength and can make the biggest changes in the world when we put our differences aside and work together.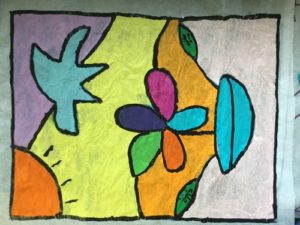 by Eli Weinbach
Hazon
Everyone has things they stand for and qualities they value. Grounding ourselves in the Biblical texts about Tribal flags the Midrash there, we will use flags as an opportunity to think about what symbols we can use to describe ourselves and what we value. Participants will learn about themselves and get to make their own flags that serve to unify what they stand for with where they came from.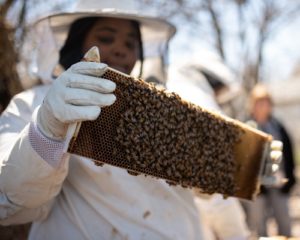 by Jaclyn Kellner
Coastal Roots Farm
During this program participants will celebrate this holiday through hands-on crafts, a ritual and by learning about heritage breed chickens. The final portion of the program is written here as a panel discussion but can be any type of learning relevant to your organization and audience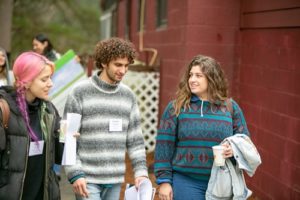 by Josh Kleymer
Mayerson JCC of Cincinnati
A Tu B'Svhat Seder is a fun experiential way to connect to a little known Jewish holiday, bringing to life ecological teachings, enjoying fruit from around the world, drinking good wine and of course fostering social connections. This year, with the help of the JCC Rabbi, the Mayerson JCC hosted their first Tu B'Svhat Seder for Young Adults.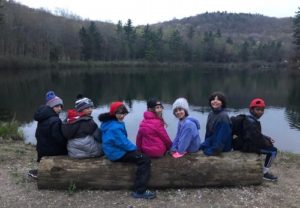 by Shani Mink
Pearlstone Center
This program presents students with the opportunity to delve deeply into the hidden messages of verse 50b of the Bava Kama (the stones text). Through text study, discussion and a hands-on activity, students will explore their relationship with the public domain. After investigating the myriad ways in which we might violate the public domain, students will actively nurture the public domain through shared intentions for community prosperity hidden inside a seed ball or planted beneath a tree.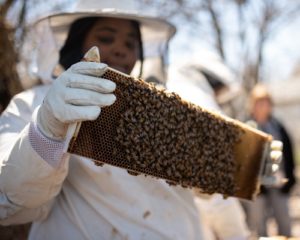 by Darya Watnick
Edlavitch DC JCC
This program is an opportunity for families with young children to engage in the Jewish rituals and traditions surrounding the holiday of Rosh Hashanah. They will be able to meet families like themselves while spending the morning creating a meaningful and educational connection with a Jewish holiday.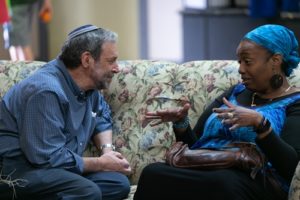 by Liora Lebowitz
Jewish Farm School
This individual lesson will be exploring the beginning of creation, both in our Jewish tradition and in the lives of plants. It will be covering text from Breisheit and the connections to food/farming found in the text. This lesson will also cover hands-on experience with planting seeds and a basic knowledge of seed/plant evolution and the concepts of seed saving.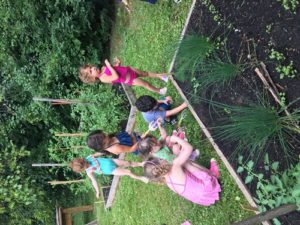 by Sofia Marbach
Wilderness Torah
Although most JOFEE (Jewish Outdoor, Food, Farm, and Environmental Education) organizations weren't born of a mission to tackle them head on, we encounter questions of social justice in our work every day. While our programs may be boiled down into descriptors like ?outdoor education,? ?pickling workshop,? or ?holiday retreat,? JOFEE organizations exist within a broader world of Judaism, human socialization, and all their globalized complexities.