Hazon Educational Library
Curricula, sourcebooks, and other educational resources from and for the field of Jewish Outdoor, Food, Farming & Environmental Education
This open source collection includes resources produced by individuals and organizations throughout the JOFEE field. While this resource will continue to grow and evolve, it currently includes:
• Hazon's online educational resources (forthcoming)
• Curricula produced by JOFEE Fellows during their Fellowship year
• Curricula and resources shared from partner JOFEE organizations
All materials are available for free download. Most are available for use and adaptation under creative commons license. Please cite authors and organizations on any materials used or adapted from these resources.
Use the filters in the bar below to narrow your search.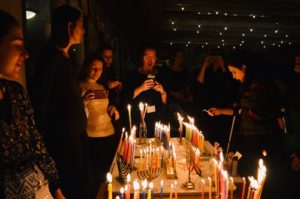 by Hannah Slipakoff
Jewish Farm School
This program is a hands-on workshop focused on cultivating joyful connections between participants while upholding sentiments of empowerment and spiritual reflection. Emphasizing sustainability, self-care, and political resistance, participants will have the opportunity to share holiday memories, learn about chanukah and other earth-based Jewish winter rituals, and create their very own set of hanukkah candles.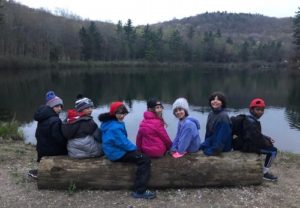 by Frances Lasday
Hazon - Teva
This activity aims to give educators a thorough understanding of photosynthesis, respiration, and the carbon cycle so that they will feel more comfortable teaching it to their students. Educators will also consider how Jewish theology can relate to and inform the ways that we think and teach about this topic in Jewish settings. This session was developed specifically as part of a series of science intensives for Teva educator training 2018.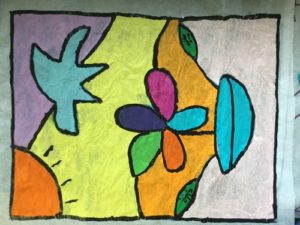 by Elizabeth Kaplan
JCC of Greater Boston Discovery Club
This program has been implemented as part of a 9-week series called Fantastic Farmers that meets for one hour per week at Newton Community Farm. The farm is a non-profit community farm located next door to the JCC that strives to benefit the community by providing locally grown produce through a CSA, educating the public about sustainable agriculture, and preserving Newton?s last working farm as a historic site and valuable open space.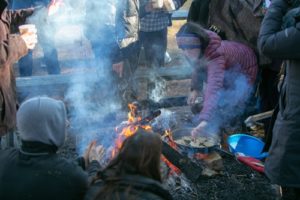 by Ryan Kaplan
Jewish Federation of Greater Atlanta
Participants will engage in an immersive reflective experience, through guided and silent meditation in a nighttime desert setting.