Hazon Educational Library: Young Adults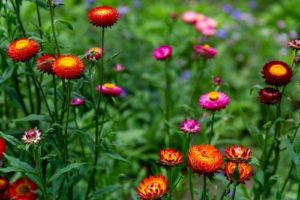 by Mira Minyuk
Pearlstone Center
This program is an interactive color exploration through natural dyeing. Participants will learn about the symbolism and holiness associated with certain colors in Judaism, specifically the blue of tekhelet that is found in Tzitzit. They will also learn how to harvest and use different parts of plants to create their own dye and take home a self-dyed bookmark.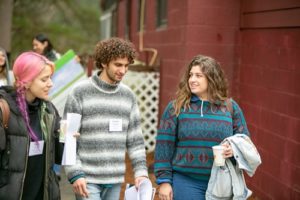 by Josh Kleymer
Mayerson JCC of Cincinnati
A Tu B'Svhat Seder is a fun experiential way to connect to a little known Jewish holiday, bringing to life ecological teachings, enjoying fruit from around the world, drinking good wine and of course fostering social connections. This year, with the help of the JCC Rabbi, the Mayerson JCC hosted their first Tu B'Svhat Seder for Young Adults.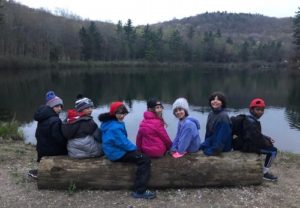 by Shani Mink
Pearlstone Center
This program presents students with the opportunity to delve deeply into the hidden messages of verse 50b of the Bava Kama (the stones text). Through text study, discussion and a hands-on activity, students will explore their relationship with the public domain. After investigating the myriad ways in which we might violate the public domain, students will actively nurture the public domain through shared intentions for community prosperity hidden inside a seed ball or planted beneath a tree.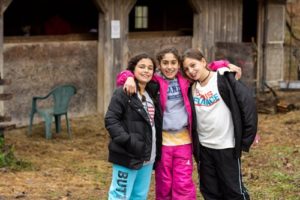 by Zach Goldberg
Ramah in the Rockies + Congregation Bonai Shalom
This program is an activity meant for a Shabbaton retreat to get people ready spiritually for shabbos and invoke deep questioning.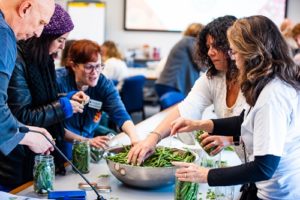 by Eli Weinbach
Hazon
Everyone has things they stand for and qualities they value. Grounding ourselves in the Biblical texts about Tribal flags the Midrash there, we will use flags as an opportunity to think about what symbols we can use to describe ourselves and what we value. Participants will learn about themselves and get to make their own flags that serve to unify what they stand for with where they came from.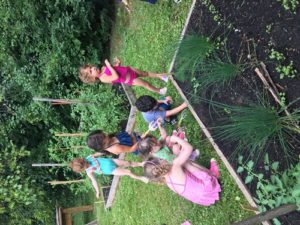 by Margot Sands and Elizabeth Dubinsky
Ekar Farm
In this program participants have the opportunity to think beyond their own garden and analyze two food systems at play in the world--local and global.Once students grasp these two simplified food systems that represent how our food is currently produced, they will explore which system aligns best with Jewish values.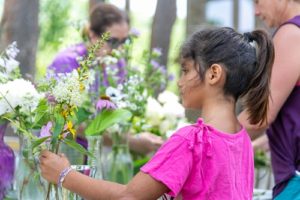 by Brenden Jackson
Amir / Shalom Farm Houston
This program uses storytelling as an introduction into the importance of seeds and the connections foods play to different people and cultures. Participants will have the opportunity to connect with a specific seed/plant and learn how plants and the foods created from them, can act as a living conduits for these stories. It is also an opportunity for participants to see the connection between their Judaism and a specific plant/food, or create their own new and important connection. Lastly, using seed stories as a framework within the garden offers the opportunity to create a sense of connection and continuity between multiple groups of campers.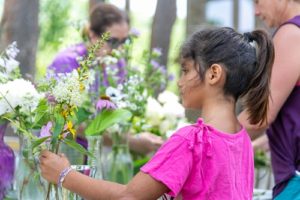 by Ilana Unger
Pearlstone Center
This program is an interactive hands on activity that connects participants to the ?essence? of Jewish earth based connection. Participants will have the opportunity to harvest locally grown herbs on the Pearlstone campus, infuse those herbs collected and create a homemade hand salve and/or lip balm and learn why this is a Jewish practice. Participants will leave with an understanding that everything is connected, and that the process of infusion connects us to the heart of caring for ourselves and the earth.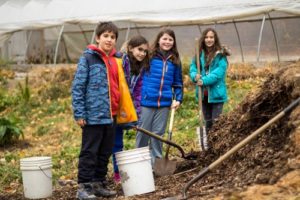 by Sarah Rovin and Shani Mink
Pearlstone Center
This program is an introduction to earthworms and their necessary place in decomposition and soil health as well as looking deeper into cycles that renew the earth and where we see this in Jewish text.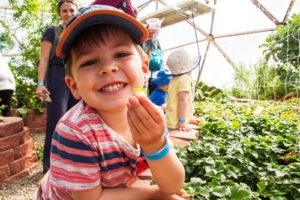 by Bailey Lininger
Tamarack Camps
These staff training sessions focus on essential skills for the educators that work at Tamarack Camps during our Outdoor Education seasons: facilitating meaningful discussions with students, and managing groups of a variety of sizes, especially large groups (which we consider to be over 30).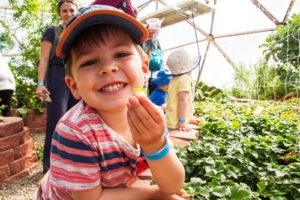 by Sofia Marbach
Wilderness Torah
This is designed as a one evening program that frames Shabbos as an earth-based technology of connection. This collective welcoming of Shabbat is designed for young adults ages 22-39 across the spectrum of religious observance (Jewish and non-Jewish alike). This 45 minute program is crafted to lead into Shabbat dinner or another gathering and can function both as a basic introduction to Shabbat practice for those for whom it is new, and a new earth-based framework for those already at home in Shabbat ritual. Also note this program is designed based on the 8 Shields model.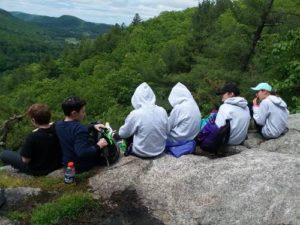 by Jacob Weiss
Isabella Freedman
This will be a meditative and metaphorical journey that will invite participants to explore the seven sefirot (emanations of god) which correlate to the seven weeks of counting the omer from Passover to Shavout.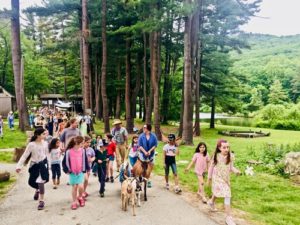 by Henry Schmidt
Shalom Institute
An hour-long program designed to explorer Heschel's philosophy of Radical Amazement. It is a lower-energy, discussion-based program that benefits from a garden or similarly beautiful location.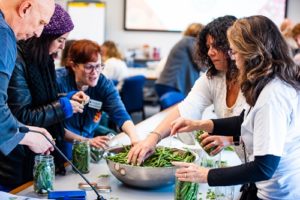 by Rachel Aronson
Hazon
This program provides an introduction to pickling and an overview of food justice issues. Participants will leave with a jar of pickles and knowledge of the pickling process, and with deeper insight into the importance of local food and workers' rights in the food system.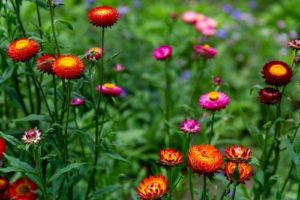 by Anika Rice
Urban Adamah
Any Jewish farm, school, community center or garden can use this document to either create a calendar garden with the community or to lead interactive educational programs that situate the holiday and season in Jewish cycles of time. This document gives an overview of the mosaic design process. It does not give detailed instructions for mosaics; seek this out elsewhere if you are not familiar with outdoor mosaics.