Hazon Educational Library: Food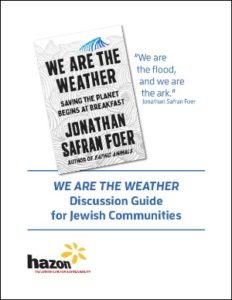 A discussion guide to We Are the Weather, the latest book by bestselling author Jonathan Safran Foer. Hazon created this guide to be used by Jewish educators to explore how Judaism compels us to respond to the current climate crisis.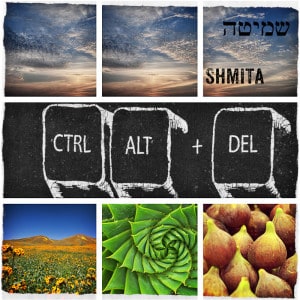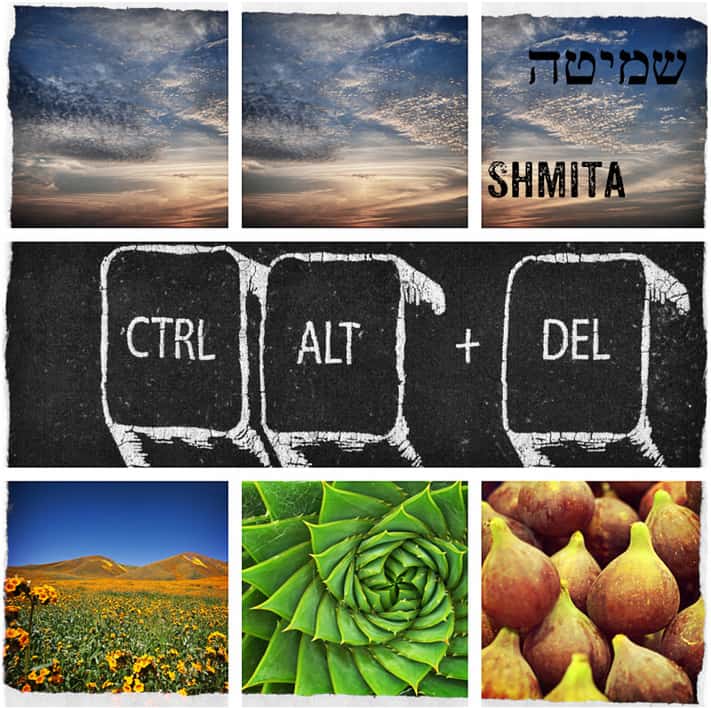 This is a collection of shmita resources from all across the internet that Hazon has brought together in one place. Curricula, educational materials, essays, articles, audio, and video.
by Yigal Deutscher, Anna Hanau, and Nigel Savage
Hazon
The Shmita Sourcebook
is designed to encourage participants to think critically about the Shmita Cycle – its values, challenges, and opportunities – and how this tradition might be applied in a modern context to support building healthier and more sustainable Jewish communities tod
ay.
The Shmita Sourcebook
 is a 120-page sourcebook that draws on a range of texts from within Jewish tradition and time, tracing the development and evolution of Shmita from biblical, historical, rabbinic, and contemporary perspectives.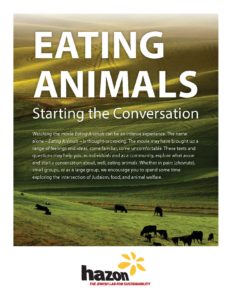 Hazon
Based on the bestselling book by Jonathan Safran Foer, the film Eating Animals is an urgent, eye-opening look at the environmental, economic, and public health consequences of factory farming.  Hazon created this discussion guide to be used by Jewish communities after screenings to explore the intersection of Judaism, food, and animal welfare, and start a conversation about, well, eating animals.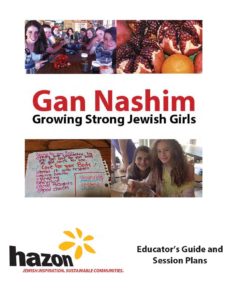 by Judith Belasco
Hazon
Gan Nashim: Growing Strong Jewish Girls is a health and cooking program which draws upon Jewish tradition to address contemporary challenges of having and maintaining a healthy diet in today's world. The program specifically focuses on teaching conscious and healthy eating with a Jewish spirit and is designed to be used in camps in a variety of different formats.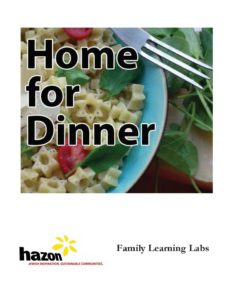 by Vicky Kelman and Judith Belasco
Hazon
Home for Dinner: Hazon's Family Meals Initiative is a synagogue-based pilot program for late elementary to early middle school students and their parents.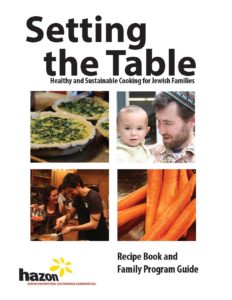 by Liz Traison and Daniel Infeld
Hazon
Starting a family commences a period of change. Expectant parents very quickly transition from thinking for themselves to providing for a new life, and the preparation and anticipation can be overwhelming. Especially when thinking about how we want to feed our new families. Setting the Table is designed to help couples think through these challenges with a Jewish lens.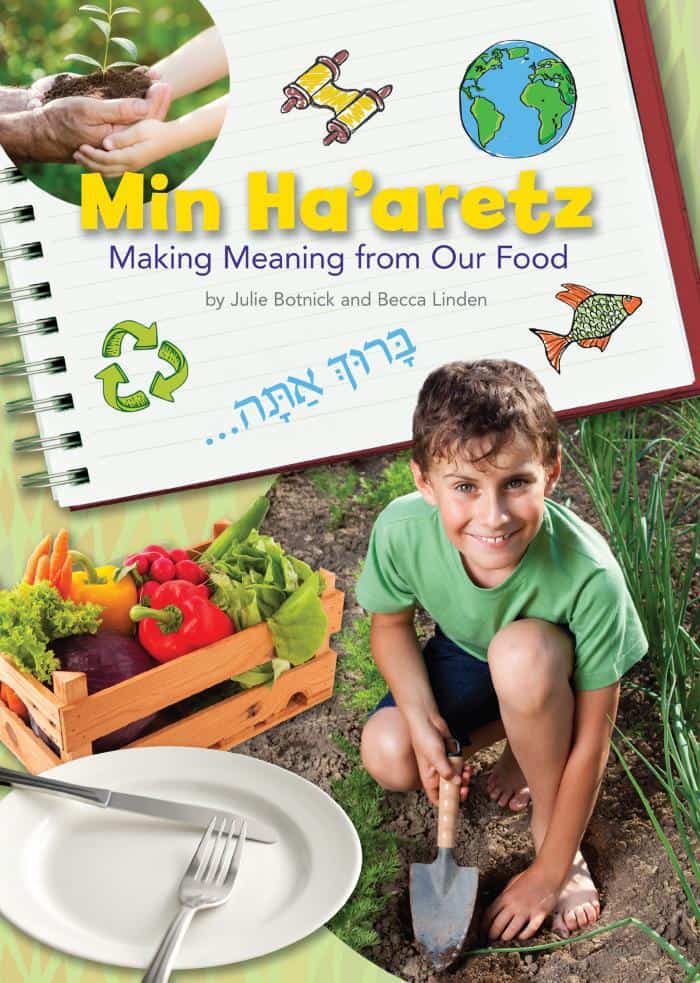 by Julie Botnick and Becca Linden
Hazon
This curriculum allows students from grades 5-9 to explore the question, what is the relationship between Jewish texts, traditions, and practices and the food we eat? More specifically, how does Judaism relate to all the processes and choices involved in how we grow, harvest, prepare, and eat our food, as well as manage our waste?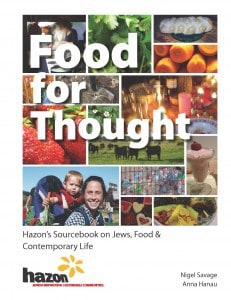 by Nigel Savage and Anna Hanau
Hazon
Food for Thought is is a 130-page sourcebook that draws on a range of texts from within and beyond Jewish traditions to explore a range of topics relating to Jews and food. Food for Thought is designed to encourage participants to think critically about the food that they eat and the ways their food choices affect the health of their community and the planet.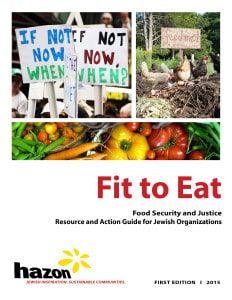 by Alli Rosen and Liz Traison
Hazon
This guide provides a framework for Jewish institutions to learn more about our food system and Jewish traditions surrounding food justice; to identify challenges specific to your local community; and to create a plan for action that builds on the existing programs, skills, and assets of your Jewish institution.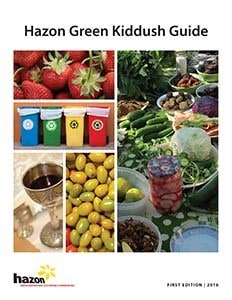 by Becca Linden and Becky O'Brien
Hazon
Included in this guide for synagogues are specific suggestions on how to schedule and promote a vegetarian Green Kiddush, a list of concrete ways to make it "green," tips associated with each suggestion, and templates of educational signage.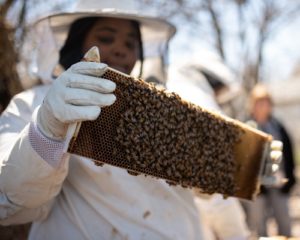 by Jaclyn Kellner
Coastal Roots Farm
During this program participants will celebrate this holiday through hands-on crafts, a ritual and by learning about heritage breed chickens. The final portion of the program is written here as a panel discussion but can be any type of learning relevant to your organization and audience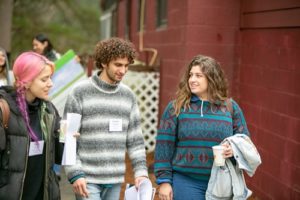 by Josh Kleymer
Mayerson JCC of Cincinnati
A Tu B'Svhat Seder is a fun experiential way to connect to a little known Jewish holiday, bringing to life ecological teachings, enjoying fruit from around the world, drinking good wine and of course fostering social connections. This year, with the help of the JCC Rabbi, the Mayerson JCC hosted their first Tu B'Svhat Seder for Young Adults.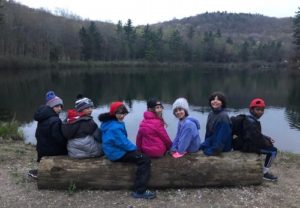 by Shani Mink
Pearlstone Center
This program presents students with the opportunity to delve deeply into the hidden messages of verse 50b of the Bava Kama (the stones text). Through text study, discussion and a hands-on activity, students will explore their relationship with the public domain. After investigating the myriad ways in which we might violate the public domain, students will actively nurture the public domain through shared intentions for community prosperity hidden inside a seed ball or planted beneath a tree.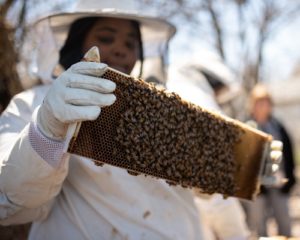 by Darya Watnick
Edlavitch DC JCC
This program is an opportunity for families with young children to engage in the Jewish rituals and traditions surrounding the holiday of Rosh Hashanah. They will be able to meet families like themselves while spending the morning creating a meaningful and educational connection with a Jewish holiday.