Hazon Educational Library: Culture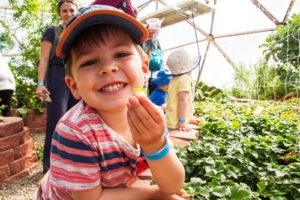 by Sarah Rockford
Colby College
There are anecdotal stories about food throughout the Torah. These food-cameos are, perhaps, even more instructive in the origins of Jewish food culture than the direct instructions about what may be eaten.
by Yigal Deutscher, Anna Hanau, and Nigel Savage
Hazon
The Shmita Sourcebook
is designed to encourage participants to think critically about the Shmita Cycle – its values, challenges, and opportunities – and how this tradition might be applied in a modern context to support building healthier and more sustainable Jewish communities tod
ay.
The Shmita Sourcebook
 is a 120-page sourcebook that draws on a range of texts from within Jewish tradition and time, tracing the development and evolution of Shmita from biblical, historical, rabbinic, and contemporary perspectives.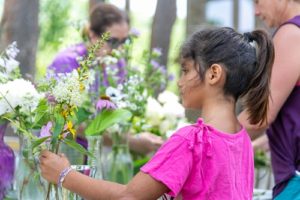 by Brenden Jackson
Amir / Shalom Farm Houston
This program uses storytelling as an introduction into the importance of seeds and the connections foods play to different people and cultures. Participants will have the opportunity to connect with a specific seed/plant and learn how plants and the foods created from them, can act as a living conduits for these stories. It is also an opportunity for participants to see the connection between their Judaism and a specific plant/food, or create their own new and important connection. Lastly, using seed stories as a framework within the garden offers the opportunity to create a sense of connection and continuity between multiple groups of campers.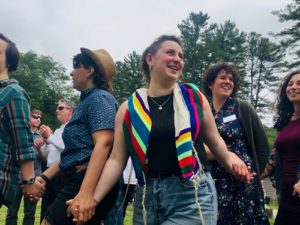 by Anika Rice
Urban Adamah
This lesson makes a connection between how both plants and people live in community. On the farm, plants and other organisms are giving and receiving help from one another all of the time. This is reciprocity. Companion planting is the technique of sowing two crops together for a specific purpose, often pest control, space use or yield maximization. Native Americans have been planting the Three Sisters (corn, beans and squash) in one plot for generations. Not only does this trio help each other grow and use nutrients efficiently, but they have higher yields when planted together, and form a nutritious diet. People also need each other: to learn, to pray and to live a spiritual life. When we work in chevruta (learning partners) or are part of a minyan (prayer group), everyone involved can benefit from the group. We are individuals, but our communities are greater than the sum of their parts.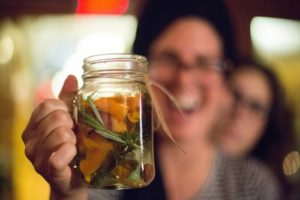 by Nicole Cruz
Peninsula JCC
Explore new ways to preserve and eat seasonal food with your children in this easy and fun hands-on workshop. Learn about the history of pickling and its connections to Jewish traditions. In this workshop, we will create two different types of pickles- a 'quick' pickle using vinegar and a fermented pickle that you can take home to watch develop.