Educational Resource Library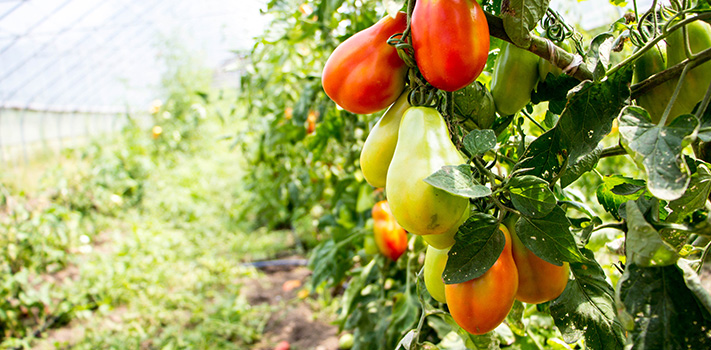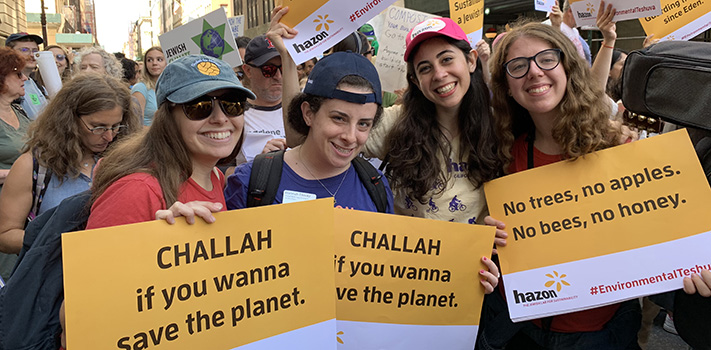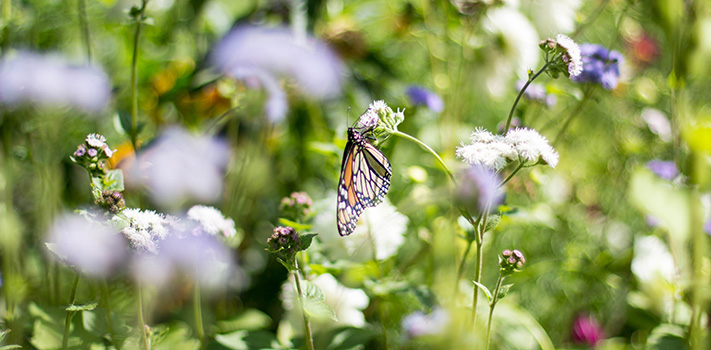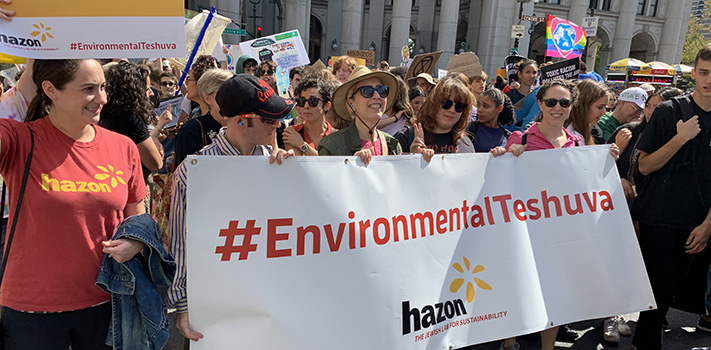 We Are The Weather Discussion Guide for Jewish Communities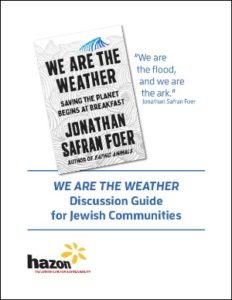 Download We Are the Weather Discussion Guide
We enthusiastically encourage you to read We Are the Weather: Saving the Planet Begins at Breakfast by Jonathan Safran Foer. Hazon created a free discussion guide for Jewish communities to accompany the book in order to inspire meaningful connections and commitments to climate solutions by educating the Jewish community on the environmental impacts of their food choices. The book is a superb, readable, and very Jewish explication of how and why and in what ways our food choices matter.
In We Are the Weather, Foer explores the central global dilemma of our time in a surprising, deeply personal, and urgent new way. The task of saving the planet will involve a great reckoning with ourselves—with our all-too-human reluctance to sacrifice immediate comfort for the sake of the future. We have, he reveals, turned our planet into a farm for growing animal products, and the consequences are catastrophic. Only collective action will save our home and way of life. And it all starts with what we eat—and don't eat—for breakfast.
Hazon's accompanying discussion guide will help you explore the themes of the book, whether that be on your own, in chevruta (pairs), or as part of larger community programs like book club discussions, "lunch and learns," or other formats. Then, the guide will turn you toward action.
If you're interested in hosting a book group or other program related to We Are the Weather, or anything at the intersection of Judaism, food, and climate, and would like a thought partner, contact Becky O'Brien, Hazon's Director of Food & Climate, becky@hazon.org. Meanwhile, download the guide today! We also encourage you to explore our resources for the film Eating Animals, which are complementary to the themes of We Are the Weather.
One of the things that has made me most proud of being Jewish is our people's emphasis on action. More than our thoughts and our feelings, we are defined by our choices… We must not be content with words. We must change our behaviors, as individuals and as a community.
—Jonathan Safran Foer
‹ Return to main library