Hazon Educational Library: Science learning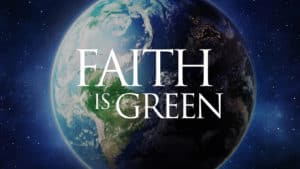 by Hazon and EarthX
Hazon
Hazon partnered with EarthX to produce episodes on Jewish environmentalism for the Faith is Green series on EarthxTV. This brand new original series details how we can all strive to create a more environmentally sustainable world through observance of Jewish values such as respect, fairness, responsibility, and community.
Episodes were available for free on EarthxTV for a year. The shows are currently unavailable due to international media agreements. Please check back in the future; we will reactivate the links as soon as the shows are available again.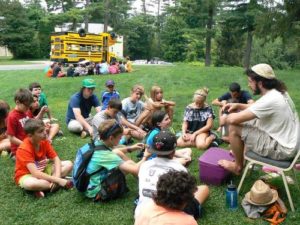 by Jessica Wolfe
Isabella Freedman
Students will learn how the Jewish holidays relate to the water cycle. We will look at the water cycle of North East United States & Israel to compare and contrast the differences between the water cycles in each region and the holidays that occur during those times.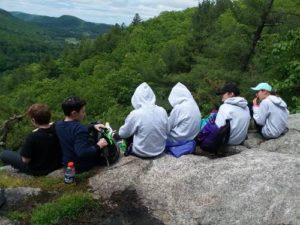 by P Stern Christian
Pearlstone Center
The purpose of this program is for participants to begin to understand wind as an ecological force, and connect that understanding with ruach.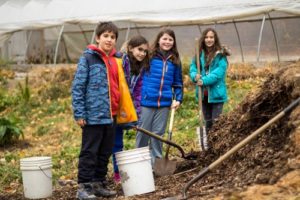 by Jessica Wolfe
Isabella Freedman
This program is designed to help kids understand the values of Hachnasat Orchim and Bal Tashchit. Kids will have the opportunity to meet worms, explore the garden and enjoy a tasty snack. This program can be adapted to indoor locations during the colder months.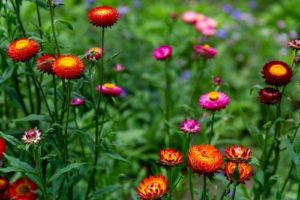 by Rebecca Leung
Abundance Farm
This program is an introduction to the life cycle of a milkweed plant and its connection to the life cycle of monarch butterflies. Participants will have the opportunity to identify and plant milkweed and learn a song in Hebrew about butterflies.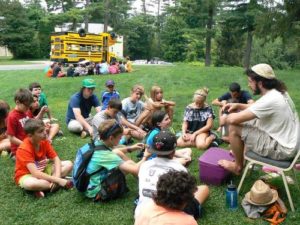 by Hannah Fine
Hazon Detroit
This curriculum engages students with the Topsy Turvy Bus and its sustainable attributes and teaches about sunlight and vegetable oil as alternative energy sources.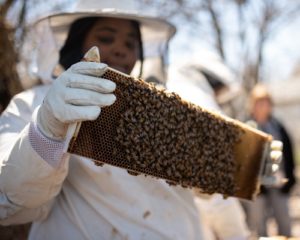 by Allison Blonder
Shalom Institute
This curriculum introduces honey, honeybees, and their connection to Jewish tradition.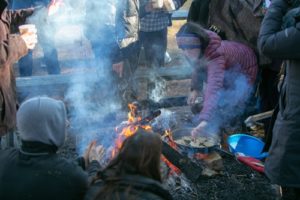 by Ren Feldman
Eden Village Camp
This program is an introduction to fire building in the rain. Participants will learn about fires and learn to how safely and efficiently build a fire. Students will leave with an understanding of renewable and nonrenewable resources and the connection between Judaism and fires.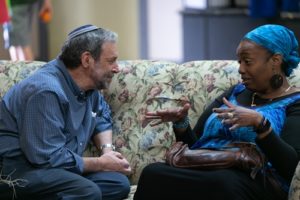 by Liora Lebowitz
Jewish Farm School
This individual lesson will be exploring the beginning of creation, both in our Jewish tradition and in the lives of plants. It will be covering text from Breisheit and the connections to food/farming found in the text. This lesson will also cover hands-on experience with planting seeds and a basic knowledge of seed/plant evolution and the concepts of seed saving.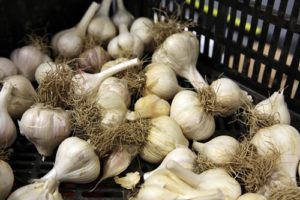 by Margot Sands
Ekar Farm
This program reclaims our American holiday of Thanksgiving by transforming it into an opportunity to embrace HaKarat HaTov (recognizing the good, or gratitude) during a quiet time on the Jewish calendar. As the farming season winds down, this program invites participants to transition into a reflective season while literally and figuratively planting gratitude for what the growing season has brought us and what is to come in the next year. Through personal reflection, exploration of the Jewish and growing calendars, and garlic planting, participants will build connections to the earth and Jewish values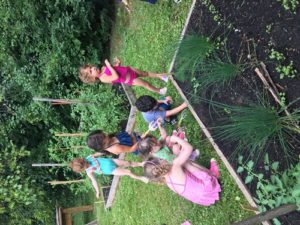 by Rachel Binstock
Urban Adamah
In this lesson we explore waste as a concept, how nothing really ever goes away. We learn about the Jewish value of ba?al tashchit which helps us remember that being wasteful is a bad policy and has always been understood as such. And lastly, instead of dwelling on the problem of landfills or the environmental impact of using too much energy, we learn how to use two technologies that help us circumvent the often wasteful systems in which we live. We will play games that help us think about linear versus cyclical systems, we will explore cob, an alternative method for building our world with resources sourced in our own backyard, and we will build a compost pile and meet the Ba?al Tashchit Heroes that help divert tons of organic matter from the landfill. We are teaching in this lesson about closed loop systems and we are doing it in an embodied way.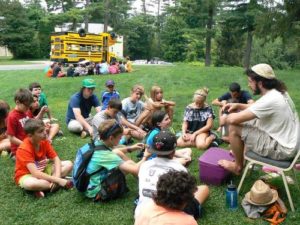 by Margot Sands
Ekar Farm
This program is an interactive introduction to the environmental Jewish value of Bal Tashchit, not destroying or wasting valuable resources. Participants will have the opportunity to explore creative ways we can reduce our carbon footprint by reducing and reusing everyday materials through a solar-oven baked shrinky dink project.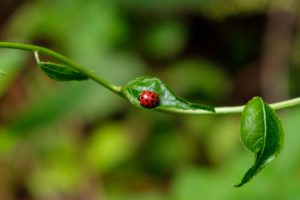 by Sarah Rovin
Pearlstone Center
This program is meant to open up participants to Torah of the forest and the farm, to see where the materials come from and to connect to the beauty and awe of a physical Torah. In the fall on the east coast, the forest comes alive with color, as the trees turn and drop their leaves and their seeds. By exploring and examining a few of the elements that make up our physical Torah, participants will walk away with an altered view and understanding of our most central text.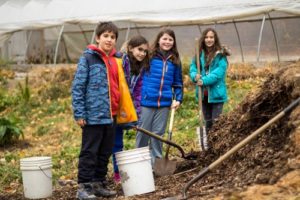 by Hannah Slipakoff
Jewish Farm School
This program is an in-depth exploration of composting- from basic biology to implementing systems on a home-scale. Participants will be guided through the Jewish spiritual significance of composting and principles of sustainability while having the opportunity to apply their learning by problem-solving in a ?compost clinic? and constructing a functional compost bin.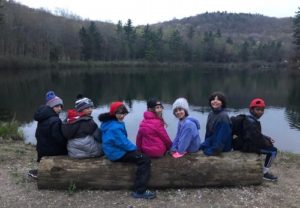 by Frances Lasday
Hazon - Teva
This activity aims to give educators a thorough understanding of photosynthesis, respiration, and the carbon cycle so that they will feel more comfortable teaching it to their students. Educators will also consider how Jewish theology can relate to and inform the ways that we think and teach about this topic in Jewish settings. This session was developed specifically as part of a series of science intensives for Teva educator training 2018.