Hazon Educational Library: Crafting + DIY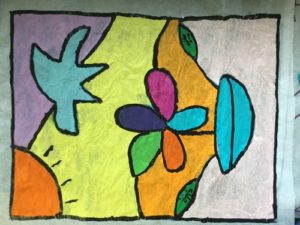 by Stephanie Salem
de Toledo High School
This program introduces participants to natural tie dyes, introduces the concept of tchelet, and is meant to help participants enhance their observation skills by considering what natural materials could lend themselves to different colored dyes.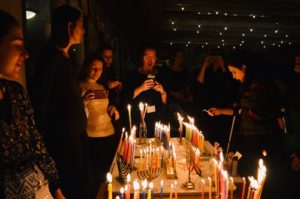 by Liana Rothman
Isabella Freedman
Three-fold workshop, which involves delving into the history of dairy on Hanukkah, making cheese and butter, and a discussion about the dairy industry and striving towards greater ethical consumption under capitalism, under the lens of our environmental crisis.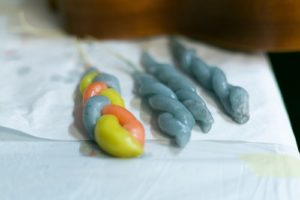 by Aliza Heeren
Eden Village Camp
In this program, participants explore the intention of Shabbat and the traditional and modern meaning and purpose of lighting Shabbat candles. Participants learn about the value of making Jewish ritual objects by hand, and get a small taste of the exciting world of bees!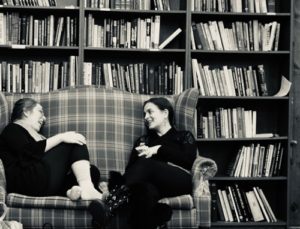 by Chelsea Taxman
Eden Village Camp
Allow intuition to guide you. Explore what resonates for you. Leave behind what does not resonate. Ultimately, the oracle cards are you ? your connection, intuition and interpretation.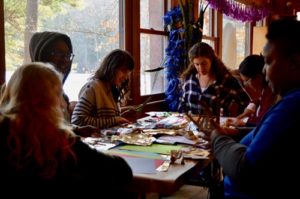 by Aliza Heeren
Eden Village Camp
This curriculum has instructions for how to whittle a yad, and is introduced with education about how a Torah is made.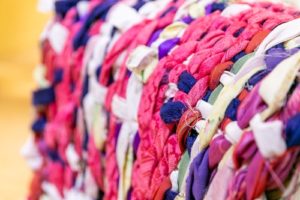 by Ashley Davenport
Abundance Farm / Gan Keshet Preschool
Traditionally, weaving has deep roots in the Jewish culture. The craft of weaving is one of the 39 crafts that the Jewish people used to create the Mishkan (tabernacle) in the desert. Weaving, and many of the actions associated with weaving are mentioned specifically in the 39 Melachot, the list of labor forbidden on Shabbat. Although many of the traditional Jewish weaving techniques have been lost to exile, modern day ritual objects are often still made from woven materials, including challah covers, kippot and tallis. Looking back, history shows us that the nomadic Israelites used what fibers they had on hand, such as camel, goat, and sheep, to create their clothing and dwellings. These ancestral methods were simple. Using this simplicity as inspiration, the loom for this project is crafted from sturdy cardboard, the warp is made using cotton string, and the weft consists of long pieces of recycled fabric. Simplicity is often key in introducing new textile art projects to preschool age children. These projects are multifaceted and engaging to young minds, integrating core skill sets such as language and literacy development through oral storytelling, problem solving, pattern recognition, and fine motor development.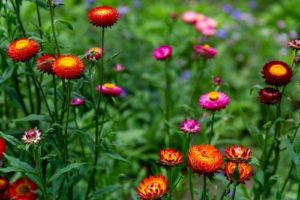 by Mira Menyuk
Pearlstone Center
This program is an interactive color exploration through natural dyeing. Participants will learn about the symbolism and holiness associated with certain colors in Judaism, specifically the blue of tekhelet that is found in Tzitzit. They will also learn how to harvest and use different parts of plants to create their own dye and take home a self-dyed bookmark.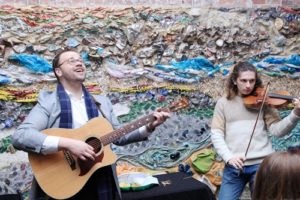 by Darya Watnick
Edlavitch DC JCC
This program is designed to engage families with young children with the holiday of Sukkot and the festival?s connection to nature and the environment. Through stories, activities and arts & crafts, families will begin to develop a relationship to the rituals and traditions of Sukkot and think about their own connection to the natural world.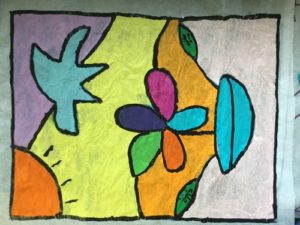 by Eli Weinbach
Hazon
Everyone has things they stand for and qualities they value. Grounding ourselves in the Biblical texts about Tribal flags the Midrash there, we will use flags as an opportunity to think about what symbols we can use to describe ourselves and what we value. Participants will learn about themselves and get to make their own flags that serve to unify what they stand for with where they came from.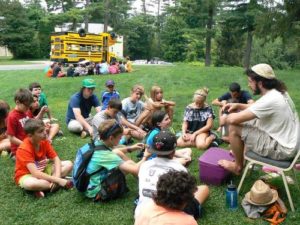 by Margot Sands
Ekar Farm
This program is an interactive introduction to the environmental Jewish value of Bal Tashchit, not destroying or wasting valuable resources. Participants will have the opportunity to explore creative ways we can reduce our carbon footprint by reducing and reusing everyday materials through a solar-oven baked shrinky dink project.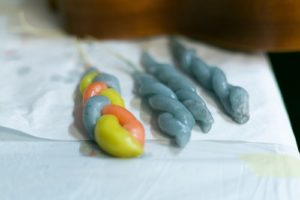 by Danielle Smith
Eden Village Camp
This program is an introduction to Havdallah and DIY candle making. Participants will learn about a Havdallah candle and leave with their own candle. Students will leave with an understanding of what renewable resources are.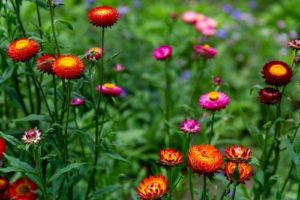 by Anika Rice
Urban Adamah
Any Jewish farm, school, community center or garden can use this document to either create a calendar garden with the community or to lead interactive educational programs that situate the holiday and season in Jewish cycles of time. This document gives an overview of the mosaic design process. It does not give detailed instructions for mosaics; seek this out elsewhere if you are not familiar with outdoor mosaics.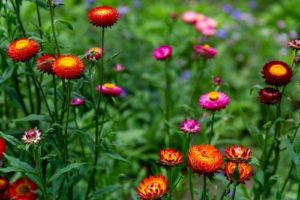 by Miki Levran
Pearlstone Center
This activity allows students to get a hands-on experience with real feathers and practice using them creatively while thinking about an important Jewish and worldly symbol.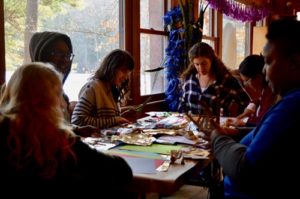 by Elizabeth Kaplan
JCC of Greater Boston Discovery Club
This program offers a guided cooking workshop that integrates Jewish food practice and provides tools for families to use at home.
by Alex Voynow
Jewish Farm School
A pickling workshop taught with the magic of clowning pedagogy!