Hazon Educational Library: Nature Exploration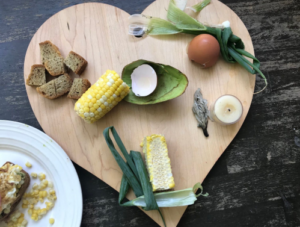 Through the practice of a food waste ritual, we can find deep lessons in how we gather, cook, and scrap food. We visually express those lessons into a "visual blessing" using actual food scraps and stones or other found natural objects. Then, we craft and recite a spoken blessing. Together, this helps us rethink food waste in our homes and communities.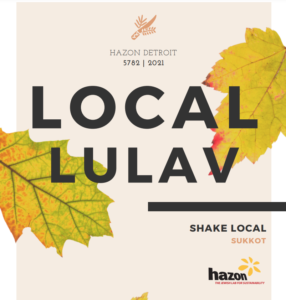 A Sukkot resource packet with everything you need to shake sustainable, local lulavim. Filled with relevant educational materials, practical shaking and assembly instructions, and accessible spiritual and environmental insights. Created for the Metro Detroit community.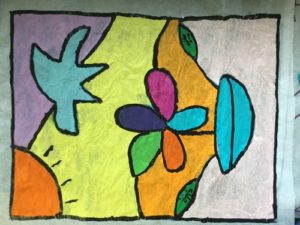 by Stephanie Salem
de Toledo High School
This program introduces participants to natural tie dyes, introduces the concept of tchelet, and is meant to help participants enhance their observation skills by considering what natural materials could lend themselves to different colored dyes.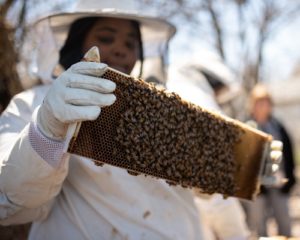 by Beth Denaburg
Shoresh
The series of programs focuses on the interconnections between Judaism, nature, and food - aiming to explore the threads of interconnectedness that bind people, plants, pollinators, soil, and Jewish traditions.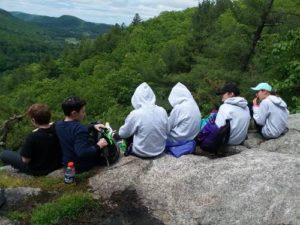 by P Stern Christian
Pearlstone Center
The purpose of this program is for participants to begin to understand wind as an ecological force, and connect that understanding with ruach.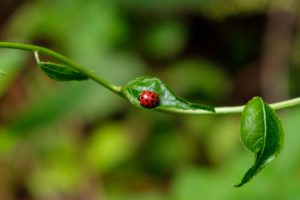 by Molly Sease
Milk and Honey Farm
This program is an exploration of the Jewish concept of hakarat hatov, or ?noticing the good?, understanding and expressing appreciation for all life and experiences in the garden or farm.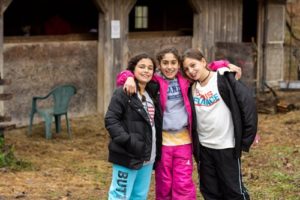 by P Stern Christian
Pearlstone Center
This first session is meant to build the group dynamic, provide participants with a sense of place, and to have them practice intentionally using their senses to ask questions.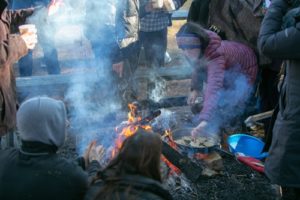 by P Stern Christian
Pearlstone Center
Tiyul Camp?s Israel Day introduces campers to Israeli culture by using personal and Biblical stories as teaching tools, prioritizing experiences of togetherness and nature connection, rather than specific content goals.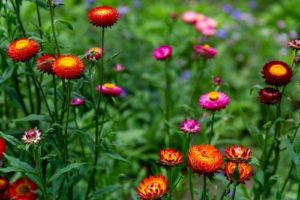 by Rebecca Leung
Abundance Farm
This program is an introduction to the life cycle of a milkweed plant and its connection to the life cycle of monarch butterflies. Participants will have the opportunity to identify and plant milkweed and learn a song in Hebrew about butterflies.
by Sara Just-Michael
Grow Torah
This program is designed to have students deepen their connection with nature by looking at all the details and empowering them to use their positive brain instead of their negative brain. Participants will also have a greater understanding and connection to the story of the Jewish peoples first look into Israel.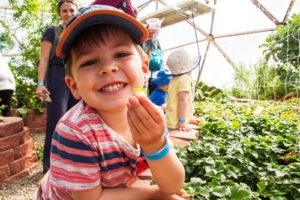 by Molly Sease
Milk and Honey Farm
This program was designed for families with young children to connect with each other, their community, and the earth through multi-sensory activities centered around Passover and the coming of spring.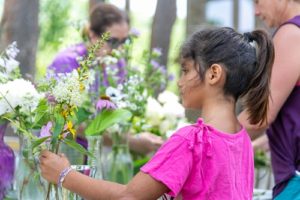 by Beth Denaburg
Shoresh
This program brings the Biblical story of Pesach into a modern urban nature setting. Participants are encouraged to take on the roles of wandering Israelites recently escaped from Egypt, while also learning about the plants that are safe and good to eat from the natural setting currently surrounding them.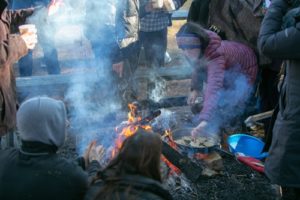 by Ren Feldman
Eden Village Camp
This program is an introduction to fire building in the rain. Participants will learn about fires and learn to how safely and efficiently build a fire. Students will leave with an understanding of renewable and nonrenewable resources and the connection between Judaism and fires.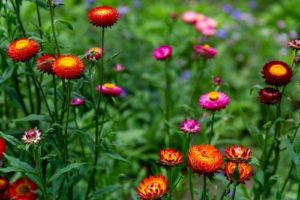 by Mira Menyuk
Pearlstone Center
This program is an interactive color exploration through natural dyeing. Participants will learn about the symbolism and holiness associated with certain colors in Judaism, specifically the blue of tekhelet that is found in Tzitzit. They will also learn how to harvest and use different parts of plants to create their own dye and take home a self-dyed bookmark.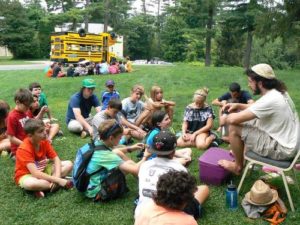 by Maya Havusha
Eden Village Camp
This is a one hour program designed for campers ages 8-15 to run around, have fun, and start to think about how there are so many different people in the world, but how we are one in harmony. Oneness is a central theme in our religion and allows us to see things from different perspectives. Campers will be put to the test to work together to unlock the answers to where the most strength and power exists in the universe. Through overcoming challenges placed before them, campers will ultimately understand that we have the most strength and can make the biggest changes in the world when we put our differences aside and work together.