Hazon Educational Library
Curricula, sourcebooks, and other educational resources from and for the field of Jewish Outdoor, Food, Farming & Environmental Education
This open source collection includes resources produced by individuals and organizations throughout the JOFEE field. Our Educational Library, like our community, celebrates the diversity of religious observance and thought and we make every effort to accommodate the breadth and diversity of the Jewish community in our programs and curricula. We hope you will take and use what is appropriate for you and invite others to do the same.
While this resource will continue to grow and evolve, it currently includes:
• Hazon's Publications (available online and in print)
• Curricula produced by JOFEE Fellows during their Fellowship year
• Curricula and resources shared from partner JOFEE organizations
All materials are available for free download. Most are available for use and adaptation under creative commons license. Please cite authors and organizations on any materials used or adapted from these resources.
Use the filters in the bar below to narrow your search.
Teva
In the Garden of Eden, Adam named all the creatures in the garden and looked into their souls, basing their names on their essence. Here in a small way we have the opportunity to create and name pipe cleaner creatures. There is amazing diversity of life on the planet. What animals do you interact with and what are their needs?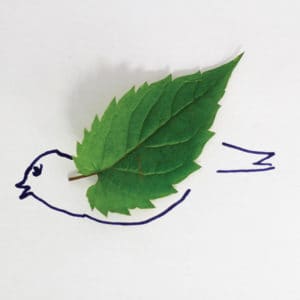 Teva
Nature provides beautiful materials which we can create art with. Together we will create lasting art by making leaf rubbings and leaf art. Know that each leaf is different and beauty can be found in each and every leaf. In our Amidah prayer, we give thanks for the miracles that are with us every day.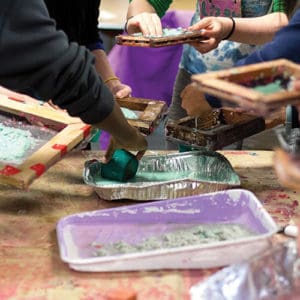 Teva
As we learn from our tradition, we have a responsibility to care for the trees we have and to plan trees for the future. Recycled papermaking is a way of making new paper without needing to harvest more trees.
Teva
Our tradition teaches that Shmirat HaGuf (care of our bodies) is important so that we can do good work in the world. To love ourselves we need to take care of our mind, body, and spirit. Using natural products with simple earth-based ingredients is a way of taking care of our bodies and gifting to others.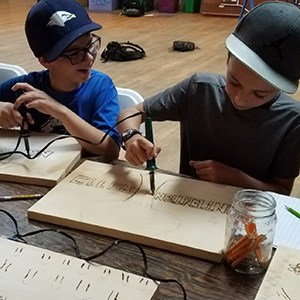 Teva
Betzalel's Workshop involves creating and working with ritual objects from local, organic, ethically sourced, and recycled materials, participants will learn both the centrality of environmental responsibility to Jewish life, as well as a sense of ownership and pride over their participation in Jewish ritual. We feel that, by creating the basic object of a ritual, with all its flaws, character, and uniqueness, children are drawn closer to ritual. By creating an alternative to mass-produced, store-bought Judaica, we create an avenue towards creative, participatory Judaism.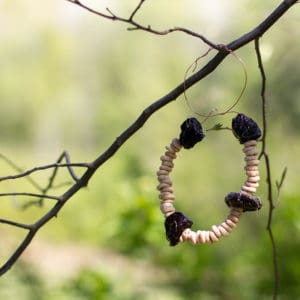 Teva
In Judaism, treating animals with respect and kindness is very important. Some of our most important biblical heroes, like Jacob and Moses, were shepherds who treated their animals with love and care. Rebecca was known for her significant kindness to animals. Use a combination of recycled and natural materials to make a take-home bird feeder for your local feathered friends!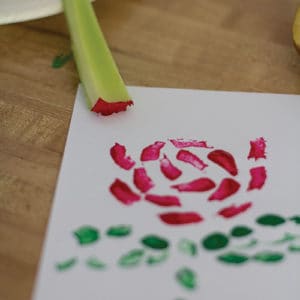 Teva
Instead of buying stamps made of plastic or styrofoam, use the unique and natural patterns found in nature to create beautiful art to send to friends and family. If this activity is being run in close proximity to a Jewish holiday, postcards can be framed specifically for these occasions. For example, use oranges, apricots and figs around Tu B'Shvat, use apples for Rosh HaShanah, and use a lulav and etrog after Sukkot.
Teva
Developing ritual objects can bring a depth of meaning into our lives. Create your own blended Havdalah spices to bring home in its own sachet. Learn about different herbs and spices and how they connect to the world around us!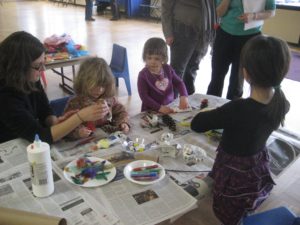 Teva
Developing ritual objects can bring a depth of meaning into our lives. Create your own blended Havdalah spices to bring home in its own sachet. Learn about different herbs and spices and how they connect to the world around us!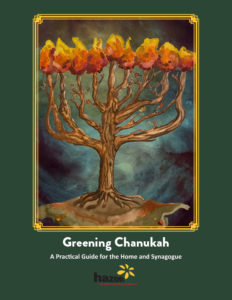 Teva
The Greening Chanukah Guide offers an overview of  Chanukah through the lens of sustainability. Find tips and tricks for greening your holiday and learn more about the environmental implications of oil production to help create a healthier and more sustainable world for all!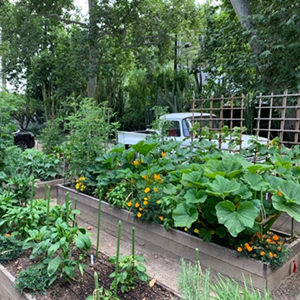 by Lior Gross and Hazon
Teva
This source sheet is a dive into Jewish tradition's commentary on prohibitions against wanton waste, environmental stewardship, responsibility for community members in need, and responses to hunger and surplus. We hope that it serves to mobilize Jewish communities to act on climate change and food injustice by reducing food waste, keeping it out of landfills, and transforming it to reduce food insecurity.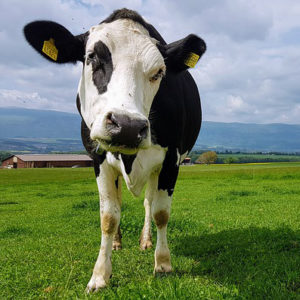 Hazon
The connection between industrial animal agriculture and climate change is significant. But why and how is that so? This two-page source sheet presents a string of data that tells a concise and compelling story of the connection between industrial animal agriculture and climate change. Based on the writings of Jonathan Safran Foer in his book We Are the Weather: Saving the Planet Begins at Breakfast.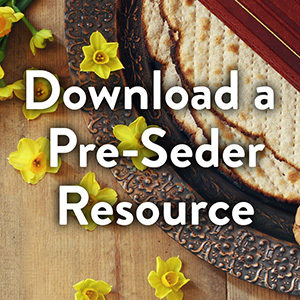 JIFA and Hazon
As you prepare for the Passover seder this year, consider using these four questions to help inform your own conscious food choices, and to enhance your discussions with family and friends during the holiday.
Hazon
If you're interested in starting conversations about food and climate in the Jewish community and beyond, movies are an effective and entertaining way to start. This list includes movies on food waste and climate change, plant-forward diets and climate change, and tips for hosting a successful movie screening program.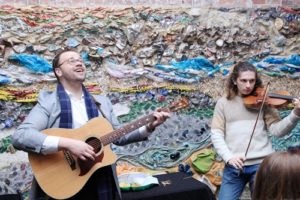 by Sarah Julia Seldin
Jewish Farmer Network
This program leads a discussion through text of the significance of joy to Sukkot and how Jewish tradition teaches us to inhabit that joy through generosity and hospitality.