Hazon Educational Library
Curricula, sourcebooks, and other educational resources from and for the field of Jewish Outdoor, Food, Farming & Environmental Education
This open source collection includes resources produced by individuals and organizations throughout the JOFEE field. Our Educational Library, like our community, celebrates the diversity of religious observance and thought and we make every effort to accommodate the breadth and diversity of the Jewish community in our programs and curricula. We hope you will take and use what is appropriate for you and invite others to do the same.
While this resource will continue to grow and evolve, it currently includes:
• Hazon's Publications (available online and in print)
• Curricula produced by JOFEE Fellows during their Fellowship year
• Curricula and resources shared from partner JOFEE organizations
All materials are available for free download. Most are available for use and adaptation under creative commons license. Please cite authors and organizations on any materials used or adapted from these resources.
Use the filters in the bar below to narrow your search.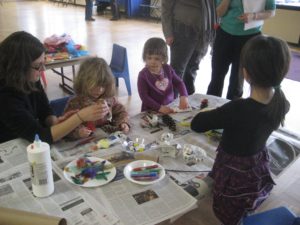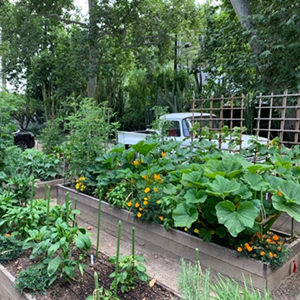 by Lior Gross and Hazon
This source sheet is a dive into Jewish tradition's commentary on prohibitions against wanton waste, environmental stewardship, responsibility for community members in need, and responses to hunger and surplus. We hope that it serves to mobilize Jewish communities to act on climate change and food injustice by reducing food waste, keeping it out of landfills, and transforming it to reduce food insecurity.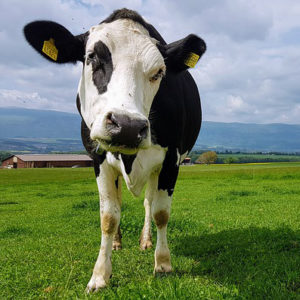 Hazon
The connection between industrial animal agriculture and climate change is significant. But why and how is that so? This two-page source sheet presents a string of data that tells a concise and compelling story of the connection between industrial animal agriculture and climate change. Based on the writings of Jonathan Safran Foer in his book We Are the Weather: Saving the Planet Begins at Breakfast.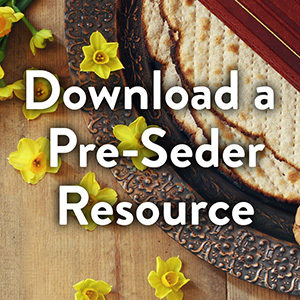 JIFA and Hazon
As you prepare for the Passover seder this year, consider using these four questions to help inform your own conscious food choices, and to enhance your discussions with family and friends during the holiday.
Hazon
If you're interested in starting conversations about food and climate in the Jewish community and beyond, movies are an effective and entertaining way to start. This list includes movies on food waste and climate change, plant-forward diets and climate change, and tips for hosting a successful movie screening program.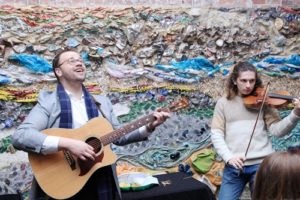 by Sarah Julia Seldin
Jewish Farmer Network
This program leads a discussion through text of the significance of joy to Sukkot and how Jewish tradition teaches us to inhabit that joy through generosity and hospitality.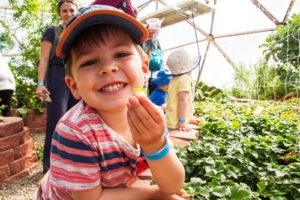 by Sarah Rockford
Colby College
There are anecdotal stories about food throughout the Torah. These food-cameos are, perhaps, even more instructive in the origins of Jewish food culture than the direct instructions about what may be eaten.
by Rebecca Leung
Abundance Farm
This program is the first in a series of teen food justice programming that grounds in sharing stories.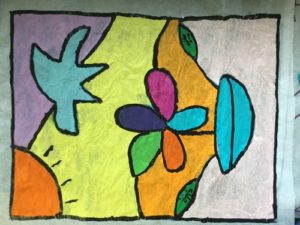 by Stephanie Salem
de Toledo High School
This program introduces participants to natural tie dyes, introduces the concept of tchelet, and is meant to help participants enhance their observation skills by considering what natural materials could lend themselves to different colored dyes.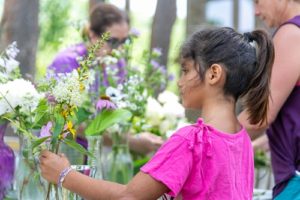 by Noah Weinberg
Gann Academy
This program is a snappy rotational way for lots of young people to experience the farm.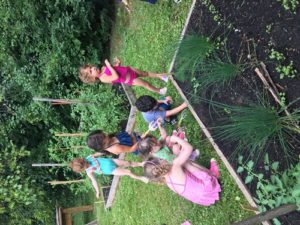 by Maddy Winard
Urban Adamah
We have created this framework to allow camp staff to best practice behavioral managment for campers while also meeting the camp expectations.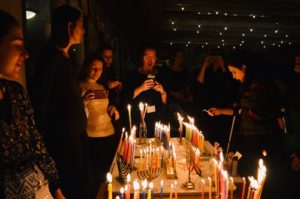 by Liana Rothman
Isabella Freedman
Three-fold workshop, which involves delving into the history of dairy on Hanukkah, making cheese and butter, and a discussion about the dairy industry and striving towards greater ethical consumption under capitalism, under the lens of our environmental crisis.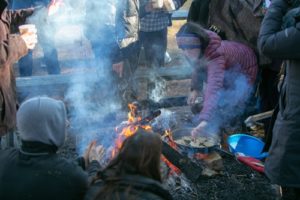 by Hannah Fine
Hazon Detroit
Breaking Bread Together was a community event of cross-cultural engagement over local, regeneratively grown, heritage grains.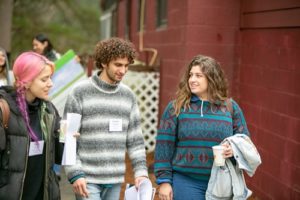 by Clara Feigelson
Pearlstone Center
This program is an introduction to collective responsibility as humans to each other and the Earth in the context of games.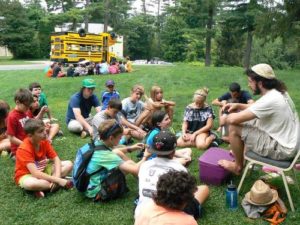 by Jessica Wolfe
Isabella Freedman
Students will learn how the Jewish holidays relate to the water cycle. We will look at the water cycle of North East United States & Israel to compare and contrast the differences between the water cycles in each region and the holidays that occur during those times.