Hazon Educational Library: community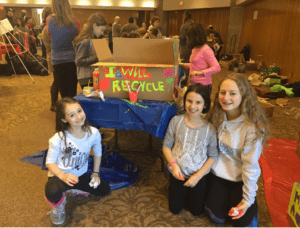 Hazon
Recycling is the process of redirecting materials that would otherwise become waste and turning them into new products. It allows you to see the tangible impact your actions have on the environment. You should feel proud of the amount of material you've diverted from the landfill! Reduce, reuse, recycle! In this saying, order is critical. Try to reduce and reuse your waste before recycling. While recycling is sometimes the best option available, it should be the last resort. Despite the challenges of recycling as a waste diversion method, it is an important sustainability tool when done properly. Hazon's Seal of Sustainability's Recycling toolkit uses Jewish framing to show you step-by-step how to recycle and how to set up a recycling program in your community.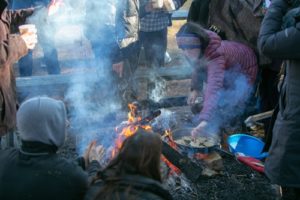 by Hannah Fine
Hazon Detroit
Breaking Bread Together was a community event of cross-cultural engagement over local, regeneratively grown, heritage grains.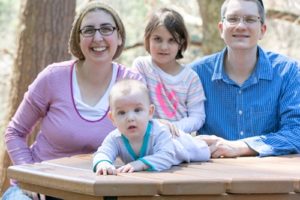 by Allison Blonder
Shalom Institute
Experience the magic of Jewish summer camp with your family! Enjoy action-packed (or leisurely) days and nights to create a lifetime of memories together. Celebrate Shabbat with the JCA community, learn more about Sukkot, enjoy an unplugged weekend in nature, and enjoy activities centered around the values of Kehilla (community) and Shomrei Adamah (keepers of the Earth).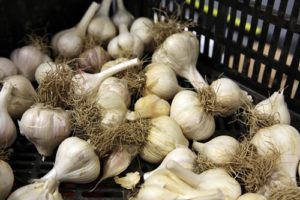 by Hannah Fine
Hazon Detroit
This program seeks to engage the Detroit and metro Detroit Jewish community in an intentional, educational, local, and sustainable food buying practice with clear roots in community and Jewish tradition.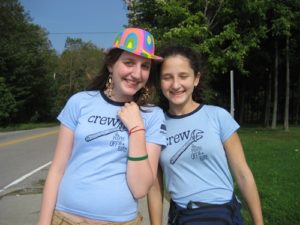 by Maddy Winard
Urban Adamah
This Urban Adamah CIT leadership retreat is meant to connect CITs for summer camp to the farm, build and foster community, strengthen their connection to earth-based Judaism, and provide deeper leadership training.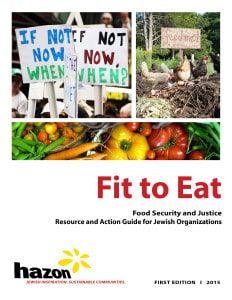 by Alli Rosen and Liz Traison
Hazon
This guide provides a framework for Jewish institutions to learn more about our food system and Jewish traditions surrounding food justice; to identify challenges specific to your local community; and to create a plan for action that builds on the existing programs, skills, and assets of your Jewish institution.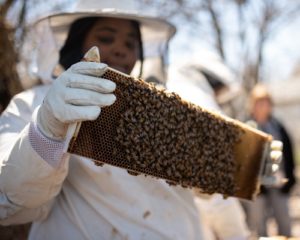 by Darya Watnick
Edlavitch DC JCC
This program is an opportunity for families with young children to engage in the Jewish rituals and traditions surrounding the holiday of Rosh Hashanah. They will be able to meet families like themselves while spending the morning creating a meaningful and educational connection with a Jewish holiday.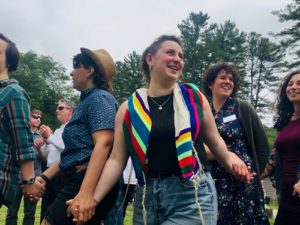 by Anika Rice
Urban Adamah
This lesson makes a connection between how both plants and people live in community. On the farm, plants and other organisms are giving and receiving help from one another all of the time. This is reciprocity. Companion planting is the technique of sowing two crops together for a specific purpose, often pest control, space use or yield maximization. Native Americans have been planting the Three Sisters (corn, beans and squash) in one plot for generations. Not only does this trio help each other grow and use nutrients efficiently, but they have higher yields when planted together, and form a nutritious diet. People also need each other: to learn, to pray and to live a spiritual life. When we work in chevruta (learning partners) or are part of a minyan (prayer group), everyone involved can benefit from the group. We are individuals, but our communities are greater than the sum of their parts.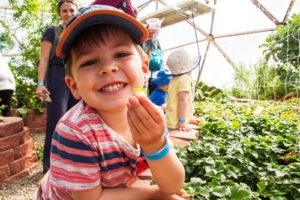 by Sofia Marbach
Wilderness Torah
This is designed as a one evening program that frames Shabbos as an earth-based technology of connection. This collective welcoming of Shabbat is designed for young adults ages 22-39 across the spectrum of religious observance (Jewish and non-Jewish alike). This 45 minute program is crafted to lead into Shabbat dinner or another gathering and can function both as a basic introduction to Shabbat practice for those for whom it is new, and a new earth-based framework for those already at home in Shabbat ritual. Also note this program is designed based on the 8 Shields model.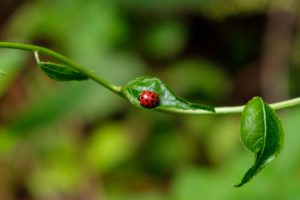 by Brenden Jackson
Amir / Shalom Farm Houston
This program uses worms to explore how all of G-d's creatures work together to create a functioning garden/society/world. Participants will get the chance to explore the diverse ecosystem of healthy soil, specifically worms, and how it is because of this diversity that our garden can thrive. Students will also draw connections to their own differences between classmates, other community members, etc to see how all folks have a role to play creating a happy world. Using a simple prayer, participants will be able to connect how a praise to G-d for ?varied creatures? can apply to both humans and animals/insects.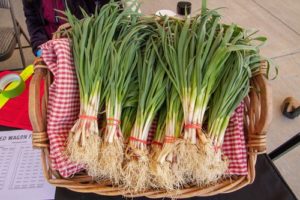 by Amanda Herring (OneTable), Mollie Sharfman (GatherDC), Elizabeth Heyman (Jews United for Justice)
Amir / Shalom Farm Houston
Experience Sukkot as a celebration of the seasonal harvest while in an urban setting! Join us on an urban farm in downtown D.C. to celebrate the season's bounty with hands-on workshops and a farm-to-Sukkah feast grounded in the themes of the agricultural harvest festival. We invite you to end your week by taking a pause from the busyness of the city to connect with nature and eat from the harvest at Common Good City Farm. From a pickling lesson to tasting local seasonal ciders, we will come together and celebrate abundance both on the farm and in our lives.
Tags:
20s & 30s
,
cider
,
collaboration
,
community
,
farm and garden
,
local sourcing
,
ritual
,
seasonality
,
Shabbat
,
Stations
,
Sukkot
,
urban agriculture
,
young adults