Hazon Educational Library: Hebrew Calendar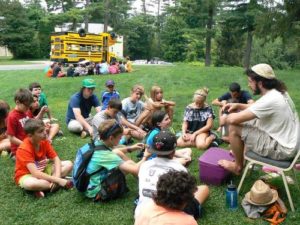 by Jessica Wolfe
Isabella Freedman
Students will learn how the Jewish holidays relate to the water cycle. We will look at the water cycle of North East United States & Israel to compare and contrast the differences between the water cycles in each region and the holidays that occur during those times.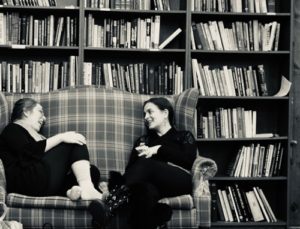 by Chelsea Taxman
Eden Village Camp
Allow intuition to guide you. Explore what resonates for you. Leave behind what does not resonate. Ultimately, the oracle cards are you ? your connection, intuition and interpretation.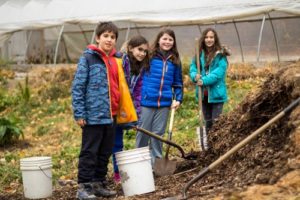 by Jessica Wolfe
Tamarack Camps
This Tamarack Camps program is an introduction into the wide array of soil types and different life forms that exist in our soil. Participants will have the opportunity to explore different soil types, learn methods of sustainable and organic farming practices and explore the Jewish connection to the soil.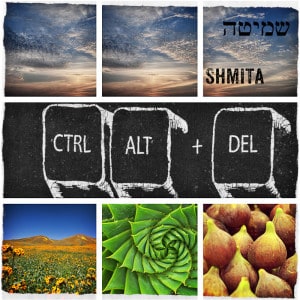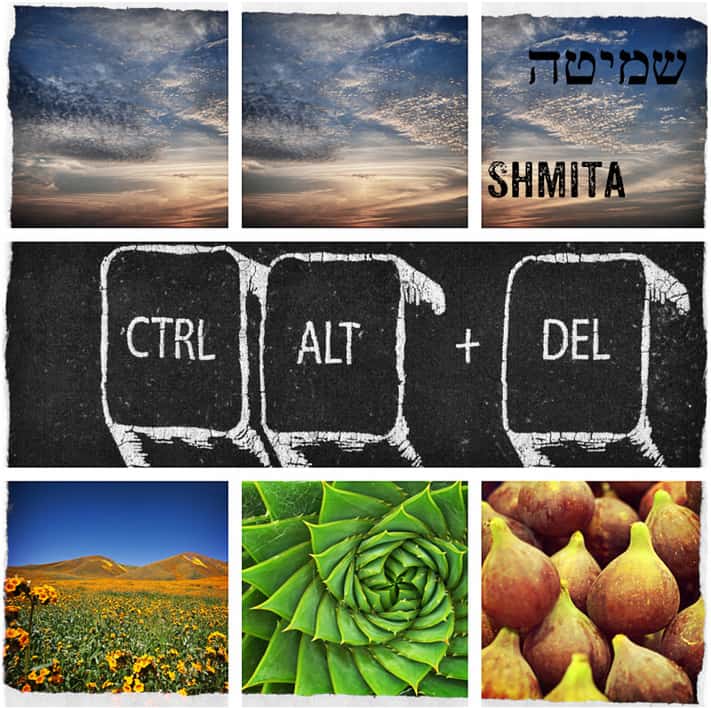 Tamarack Camps
This is a collection of shmita resources from all across the internet that Hazon has brought together in one place. Curricula, educational materials, essays, articles, audio, and video.
by Yigal Deutscher, Anna Hanau, and Nigel Savage
Hazon
The Shmita Sourcebook
is designed to encourage participants to think critically about the Shmita Cycle – its values, challenges, and opportunities – and how this tradition might be applied in a modern context to support building healthier and more sustainable Jewish communities tod
ay.
The Shmita Sourcebook
 is a 120-page sourcebook that draws on a range of texts from within Jewish tradition and time, tracing the development and evolution of Shmita from biblical, historical, rabbinic, and contemporary perspectives.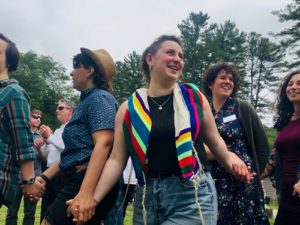 by Rachel Binstock
Urban Adamah
This session activates participants with a philosophical framing of holiness in time and space using Heschel's The Sabbath. Participants then map out the holiday cycle and follow its path around the seasons, moons, solar cycle, and cardinal directions illuminating the layers of connection between the Jewish concept of time and nature's. This brainstorm then leads participants into chevruta to dive deeper into learning of the main harvest holidays using Waskow's Seasons of Our Joy. All of this sets participants up to make a physical representation of Jewish time in the form of a multi-layered calendar. This calendar will hang in our office and will be used as a teaching tool to help us orient visitors to what's alive in time, both Jewishly and environmentally.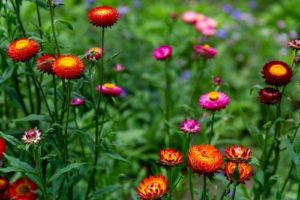 by Anika Rice
Urban Adamah
Any Jewish farm, school, community center or garden can use this document to either create a calendar garden with the community or to lead interactive educational programs that situate the holiday and season in Jewish cycles of time. This document gives an overview of the mosaic design process. It does not give detailed instructions for mosaics; seek this out elsewhere if you are not familiar with outdoor mosaics.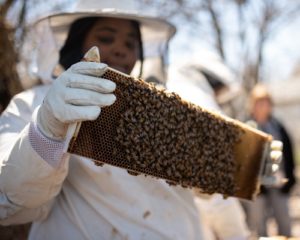 by Elizabeth Kaplan
JCC of Greater Boston Discovery Club
This program offers an alternative to a traditional Tisha B?Av program (where participants typically learn about the destruction of the first and second temples). In this program, the instructor uses an age-appropriate book as a jumping off point to teach about an important Jewish figure who was responsible for the construction of the first temple. Hands-on activities then explore the themes in the book and allow participants to discover JOFEE connections and take-aways.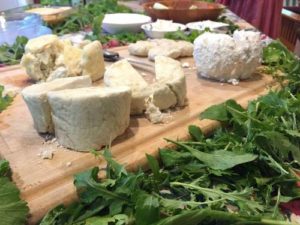 by Nicole Cruz
Peninsula JCC
Celebrate Tu B'Svhat, the Jewish New Year of the Trees, at our PJCC staff Lunch & Learn. In honor of this year's Tu B'Svhat, we will be learning more about our relationship with nature through a Tu B'Svhat seder. The seder is divided into four sections, each representing one of the four worlds of Kabbalah, Jewish mysticism. Join us as we explore each of these worlds through traditional Jewish fruits and nuts, ?wine' (aka grape juice), activities and more! Bring your lunch and learn more about the Jewish New Year of Trees in this engaging seder.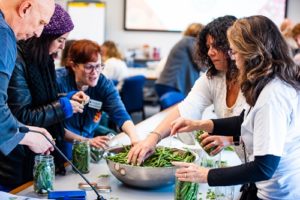 by Amanda Herring
OneTable
This program is an interactive grilling lesson connected to the celebration of Lag B'Omer. Participants will have the opportunity to make several seasonal salads, learn about grilling methods and outdoor cooking, and learn what Lag B'Omer is in relation to the counting of the Omer and the Jewish Calendar.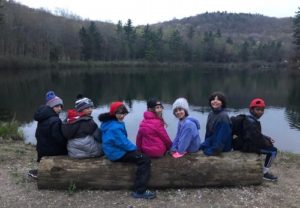 by Rachel Aronson
Hazon
This program can be incorporated into holiday programs for a harvest holiday (Sukkot, Passover, or Shavuot) especially during a Shmita year. It provides an interactive introduction to Shmita, including the basis of Shmita in Jewish text and the connection between Shmita and sustainable agriculture.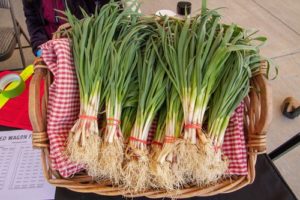 by Bailey Lininger
Tamarack Camps
This program is a unique, interactive activity for a festival-style event that combines knowledge of local wild edible plants and the Jewish tradition of Shmita. For this program, the educator creates four unique "trading cards" to pass out at the event, and two examples of local, foraged food. The trading cards serve as a way to get participants interested in the connections between wild edible plants and Shmita, and the food samples demonstrate the ease and accessibility of foraging.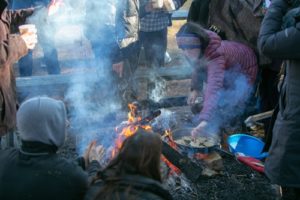 by Maya Havusha
Eden Village Camp
Invite the magic of the forest into your life! Celebrate Lag B'Omer, an ancient Jewish festival about survival and spirituality, by rejoicing with our Eden Village community. Explore new forest skills, learn about kabbalah, and of course eat yummy snacks around the fire. With new eyes learn these time tested wilderness survival skills, such as shelter and fire building, making bows and arrows, wild edible walks among others.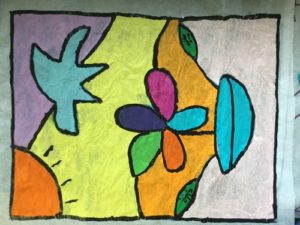 by Elizabeth Kaplan
JCC of Greater Boston Discovery Club
This program has been implemented as part of a 9-week series called Fantastic Farmers that meets for one hour per week at Newton Community Farm. The farm is a non-profit community farm located next door to the JCC that strives to benefit the community by providing locally grown produce through a CSA, educating the public about sustainable agriculture, and preserving Newton?s last working farm as a historic site and valuable open space.