This is a list of programs we're running in the Metro Detroit area and some of our national programs that we think may be of interest to our local audience.
Mar 17, 2021 - Sep 17, 2021
Back again for the second year, we're growing local produce for communal resilience. We'll deliver compost and seeds for you to grow at home. Harvest and eat what you need, then donate the rest.
Mar 17, 2021 - Nov 21, 2021
We know that you care about the environment and living more sustainably. We also know that actually doing that can be tricky! That's why we put together our newest initiative, Sustainability Starter Kits. Six uniquely themed kits, curated to help make going green just a little easier.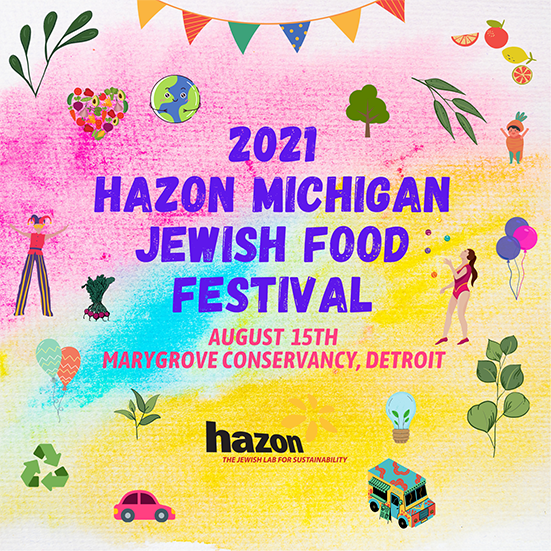 Aug 15, 2021 - 9:00 am EDT - 4:00 pm EDT
We're b-a-a-ack! Roll along with us as we take you through the brand new, free, and always exciting 2021 Hazon Michigan Jewish Food Festival! Join us on this magical day as we celebrate safely at a new location and a new time.