The Jewish Youth Climate Movement was founded by Hazon in 2019.
We are dedicated to mitigating climate change by empowering teens, mobilizing communities, and taking action.
JYCM believes in using Jewish values as a motivation to create a more equitable and sustainable world for all.
Donate to our winter fundraiser!
The Future We Make: How Jewish teens are taking action with Hazon
Check out this great PJ Library pamphlet on climate action featuring JYCM leaders!
Get Involved | Donate | Subscribe | Contact Us
FOLLOW US: Instagram | Facebook | Blog
Meet the 2021-22 JYCM National Leadership Board!
Lucy, 11th grade (Newton, MA): Lucy is enthusiastic and active in politics and climate advocacy, particularly on a local level. She volunteered over the summer for her senator's re-election campaign and is looking forward to canvassing for the upcoming election as she did in 2016 and 2018. She is a Co-President of her school's Climate Collective as well as a member of the MA Youth for Climate Justice's Actions and Mutual Aid team. She is a member of NFTY NorthEast and her temple's youth group. Lucy likes writing and making art. She is excited about her second year in JYCM because the program is the perfect intersection between climate activism and the Jewish values that fuel our fight.
Yonah, 12th grade (Falls Village, CT): Yonah grew up on a farm and next to a Jewish environmental education center. When he was a kid, he would "mix biodiesel" in the bathtub, because their car ran on used vegetable oil. His family harvested their own vegetables, made pickles and goat cheese, and used a composting toilet. Now as a teen, Yonah wants to build off of those practices and advocate for a better future. Yonah is interested in filmmaking and photography and started his own freelance business, making short films, promotional videos, and filming local events. He now wants to combine his activism with his filmmaking and photography skill, to document and spread the word about the climate movement, and show teens like himself what they can do to get involved in the youth climate movement and lower their carbon footprint.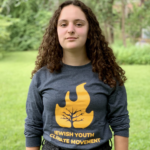 Lila, 10th grade (Brookline, MA): Lila is a founding member of JYCM's national leadership board. She also founded the Temple Beth Zion JYCM Kvutzah in Brookline, MA. Lila is in 9th grade. She is a member of her school's Mock Trial club and ASL club. She is also a dedicated ballet dancer and former girl scout. She spends her summers at Eden Village Camp and enjoys camping and the outdoors. Lila believes we can make change and sees the JYCM teen board as having great potential to create new ideas and projects to inspire change in the Jewish community around us and all over the world.
Sarah, 10th grade (Brookline, MA): Sarah is active and interested in electoral as well as community organizing. She has worked on multiple local, state, and national campaigns for multiple candidates and issues. She is involved with her local chapters Sunrise and other community organizations. She thinks the climate crisis is the foremost issue of our time and by taking bold climate action we can solve the climate crisis as well as beginning to remedy many systemic problems. She believes that the Jewish community is uniquely suited to help tackle the climate crisis.
Aliza, 12th grade (Bethlehem, NY): Aliza is very passionate about social justice. She is involved in many local groups such as Students for Peace and Survival and Genders and Sexualities Alliance at her school, as well as her local Sunrise Movement hub. In her free time, Aliza likes to read, run, play, and ultimate frisbee. She is excited to continue finding new ways that Judaism can inspire social change.
Asher, 11th grade (Miami, FL): Asher is  a member of Gencleo and one of the leaders of the Sunrise Miami Hub. He is also the founder and president of my school's Environmental Club. Apart from helping the environment, he enjoys biking, swimming, and cooking.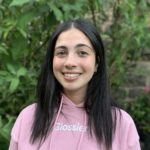 Isadora Wiener, 12th grade (Teaneck, NJ): I've always wanted to advocate for climate change and speak/learn additional information about environmental problems, but I never knew where to look and how to get there. When I heard about JYCM I was instantly interested in joining and being part of a movement that helps solve and advocate for this major problem going on in the world, especially from a Jewish perspective.
Naomi P., 12th grade (Bloomfield, MI): Naomi is passionate about sustainability, specifically in the context of food. She has maintained a plant-based diet since early elementary school and loves to experiment with vegan baking. Outside of environmental activism, she works with the National Equity Project and participates in competitive public speaking and various musical theater activities. Naomi believes that you shouldn't have to be of voting age to make your voice heard; after all, it is her generation that will be affected by climate change the most. What excites her most about being a part of the Jewish Youth Climate Movement is the opportunity to combine leadership skills and Jewish values to effectuate change in the fight against the climate crisis. 
Penelope, 12th grade (Brooklyn, NY): Penelope has always passionate about environmentalism, social justice, and Judaism. She went to Eden Village Camp as a kid, where she came to appreciate and love the connections between the three. Since middle school, she has engaged with climate activism in many ways: attending marches and school walkouts, doing hands-on volunteering at urban farms, raising money for environmental organizations, learning about food justice and environmental policy in school classes and summer programs, and lobbying her representatives in Albany and D.C. to pass climate legislation. In the summer of 2020, Penelope attended the ACLU Summer Advocacy Institute. This past fall, Penelope was a Biden 2020 campaign fellow, working 10+ hours a week to Get Out the Vote in Michigan. Penelope has been involved with the Jewish Youth Climate Movement since its founding in April 2020.
Sofi, 11th grade (Ann Arbor, MI): Sofi has been interested in the climate and a greener world since she was in fourth grade and first started learning about the environment. Throughout middle school, she was on her school's Green Team, which became Eco Innovations as it progressed. As one of the leaders of the club, she worked on their Solar at STEAM Project, trying to get solar panels for the school. She presented in front of the city council energy commission and spoke with the mayor of Ann Arbor as part of the project. At her new school, Maranda is in Feminist Club, QSA (Queer-Straight Alliance), and Service Club. She plays indoor and outdoor field hockey and enjoys reading. She is excited about working with teens from across the country, to create a meaningful difference, and help with the Climate Crisis.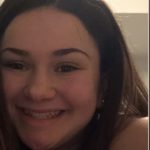 Sasha, 12th grade (Brookline, MA): Sasha has a strong passion for environmental justice work. She has a lot of experience in community outreach and organizing, whether it be through starting and teaching programs at her synagogue. She is the policy team lead for her local Sunrise hub and an Area Director for MA Youth for Climate Justice.  She thinks JYCM is an incredible opportunity to connect with other young people (as well as supportive staff) in order to make big and impactful changes. She believes as young people, they're the ones who will bear the brunt of the climate crisis (despite older generations' role in creating it) and therefore they must be responsible for their futures because it seems nobody else will be. She believes the responsibility to act falls on every single person on this planet and is trying to fulfill her part as best she can. Beyond this, she has a passion for environmental justice as its multifaceted nature connects many of her interests: environmental science, political science, psychology, community organizing/outreach, and more.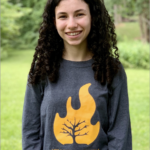 Abby, 11th grade (New York, NY): Abby is passionate about creating a more sustainable future through legislation and community-based initiatives. She is a founding member of the Central Climate Initiative which is run through Central Synagogue in New York City. The Central Climate Initiative has hosted a speaker series, participated in a phone banking campaign, and lobbied and advocated for both New York City and New York state climate legislation. Abby is also a member of the youth council for a climate progressive New York City council candidate. In school, Abby is an active member of the Student-Faculty Advisory Committee where she proposes changes to make the Student handbook more relevant and uses restorative justice practices to respond to handbook infractions. Outside of school, Abby volunteers weekly to teach a fourth-grade Hebrew class. In her free time, she enjoys cooking, baking, and recipe development.
Matthew, 11th grade (Columbus, OH): Matthew is a dedicated student journalist, activist, and orator. He is active in his school's mock trial and moot court teams and is the sole extemporaneous speaker on the speech and debate team. Matthew is the Policy Director of Ohio Youth for Climate Justice and has held his own climate protest at his school. He also works to create better gun reform, provide accessible information about political candidates, and provide low-income students with free tutoring. Matthew is also an award-winning journalist working at local, national, and international youth publications.
Alexa, 12th grade (New York, NY): Alexa Goldman is a senior from New York City with a passion for protecting the environment.  She is the social media director of her high school's green team, as she hopes to spread needed awareness about climate change.  Over the summer, she became involved with the New York Association of Realty Managers (NYARM) to help regulate benchmarking around the city to help buildings identify their environmental impact.  She is very involved in her temple community, from being a part of the youth group board and tutoring teens for their upcoming bar and bat mitzvahs.  She is excited to have the opportunity to combine her passions of climate justice and Judaism through JYCM, and she hopes to become an environmental engineer.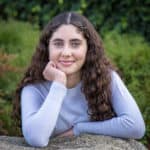 Ellah, 8th grade (Carmichael, CA): Ellah lives with her parents and three siblings in Carmichael, California. She attends Arden Middle School and is a member of Congregation Beth Shalom, Carmichael, where she is part of the teen Neshama social justice program. She enjoys cooking, swimming and trumpet playing as well as Shofar sounding for the High Holy Days. Ellah celebrated her Bat Mitzvah in March 2021 and for her project she raised funds for 4Ocean, an organization that works around the world to clean waterways from plastic pollution. She is very passionate about environmental stewardship and justice. Ellah is excited to join the JYCM National Leadership Board and hopes to make a difference in her community at large.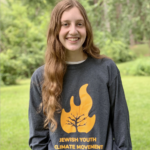 Ava, 11th grade (Houston, TX): Ava is a dedicated climate activist, a nature enthusiast, and a passionate musician from Houston. She is the founder and president of her school's Climate Action Club, and actively participates in her city's Climate Action Plan Implementation Group and Sunrise hub. She loves camping and spends as much of her time in nature as possible, which is one of the reasons she is so passionate about environmental work. Ava has gone to Jewish Day School her entire life and feels extremely connected to the extensive Jewish community in Houston. In her free time, Ava enjoys songwriting, playing piano and guitar, reading, and hiking. She is extremely excited about connecting with other energized young people to care for the earth and support the climate movement.
Sophie, 12th grade (Westlake Village, CA): Sophie is entering her senior year in high school in Los Angeles, California. She has been fascinated with science, nature, and environmentalism since she was young, and has developed a strong passion for climate activism in recent years. Working with organizations such as Fossil Free California, her local youth commission's environmental sub-committee, and EcoSchools has given her a platform to create positive, tangible change. She is excited to begin her journey with JYCM to continue spreading Tikkun Olam. She likes dance, music on vinyl, and good food and friends.
Isaac, 12th grade (Lexington, MA): Isaac is passionate about climate justice as well as economic justice and is fascinated by their intersection. He has volunteered for the Sanders campaign as well as participating in strikes, protests, and counter-protests. In his free time, he enjoys spending time with his friends, being outdoors, especially with his dog, and being active in his temple community. Isaac is a leader in LEFTY, the Lexington Federation of Temple Youth, as well as a member of several student organizations, including the Lexington chapter of Diversify Our Narrative, a student-run coalition of students working to improve curricula and students' mental health, and he writes and edits for the Student Newswire, an independent student-run news organization that is published in a local magazine as well as online. Isaac is committed to being an agent of positive change through JYCM, and he is confident that they will change the world.
Joel, 12th grade (Lexington, MA): Joel is a student at Lexington High School in Lexington, MA, and attends Temple Isaiah. He enjoys learning about history and biology, skiing, and playing soccer. He is co-president of Temple Isaiah's youth group, LEFTY, and debates in the Policy division for his high school.
Rachel, 12th grade (New York, NY): Rachel is a member of Central Synagogue and has come to embrace her love of Judaism through the social justice work she has done there. Rachel co-founded a climate change initiative at her synagogue during the early months of the COVID pandemic, where she has run a speaker series with environmental experts, worked on legislative coalitions for city and statewide climate legislature, and worked to improve the sustainability of her synagogue. Rachel is also involved in her local politics by serving on her congressperson's youth cabinet, as well as working on a City Council campaign. At school, Rachel is on the secretariat of her school's Model UN team and participates in her school's Finance and Investment Club where they made it to the finals of a national competition.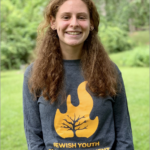 Amber, 11th grade (Sharon, MA): Amber's is involved in a number of social justice activities including the Jewish Climate Action Network where she recently served as the youth coordinator for the 2021 JCAN National Climate Action Conference. In addition, she is the political lead for the Blue Hills chapter of the Sunrise Movement. Amber is the education coordinator for the Sharon High School Environmental Club and also serves as a member of the Asian Coalition of Massachusetts. She has worked on political campaigns for a number of candidates in Massachusetts who support the Green New Deal and other green legislation to help reduce climate change, as well as to provide a more equitable environment for all people. Amber is a committed soccer player and enjoys playing lead guitar in her high school rock band.
Emily, 12th grade (Los Angeles, CA): Emily is a senior living in Los Angeles California. Inspired by both academic and life experiences she aspires to make a difference in the climate movement and fight toward climate justice. It is through her Jewish camp community that Em started feeling drawn and connected to nature. This past year, she helped to organize an art exhibit honoring intersectionality and brings that creativity to her activism. She feels that unconventional mediums are necessary when spreading awareness. Em hopes to work with her peers to highlight the urgency of the climate crisis as a whole and the ways in which it disproportionately affects certain populations.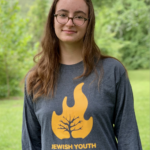 Sarah, 12th grade (Tenafly, NJ): Sarah just finished her junior year of high school at The Idea School, a project-based yeshiva on the Palisades. Her favorite subjects are biology, humanities, and Judaic studies. What she enjoys most, both in and outside of the classroom, is studying the intersection of the arts and the sciences and how the two seemingly unrelated subjects play off of each other. She is the founder and president of my school's STEM club, Mighty Chondria, as well as a data analysis intern at Columbia University's Mitochondrial PsychoBiology Lab. She serves as the founder and editor-in-chief of my school's student-run publication, The Ideals, is a staff writer at The Jewish Week's Fresh Ink for Teens, a writing coordinator at Kol Ha'Nearim, a JWA Rising Voices Fellow, and a QB Fein Fellows Award recipient. She is also musically inclined, as she is the principal clarinetist of the Thurnauer Symphony Orchestra and a concert vocalist. She got involved in JYCM in April when she joined the Climate Activism Series and has, since then, has fallen deeper and deeper in love with the critical work that the movement does. On the rare occasion that she has no pressing deadlines or meetings, she likes to spend time with family, sleep, go hiking, swim, read, and write poetry.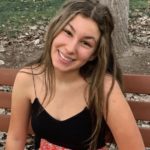 Sophia, 11th grade (Ann Arbor, MI): Sophia is a junior from Ann Arbor, Michigan who is passionate about connecting Jewish principles and climate justice! She is involved in a JYCM kvutzah in her hometown along with an affinity group for Jewish students she started at her high school. When she's not studying, you can find her playing tennis, at a Model UN conference, competing on her public speaking team, or volunteering her time to a local political campaign. Sophia sees climate change as the existential crisis of our generation, and has committed herself to taking action and fighting for climate justice. When she learned about the Jewish Youth Climate Movement, she saw it as an opportunity to connect with likeminded Jewish teens and make a difference in our world.
Shayne, 9th grade (Livingston, NJ): Shayne has always been connected to Judaism and environmentalism. Shayne goes to a conservative Jewish day school in West Orange, NJ, so has always been immersed in Judaism. Shayne's earliest memory related to environmentalism was when he was in kindergarten. It was right before the 2012 presidential election and his whole school was gathered together for an event, and he went around telling the high schoolers to vote for Obama since Mitt Romney was a supporter of coal. Since then, Shayne has always been very involved in environmental causes. Shayne ran a biweekly column in the Middle School Newsletter explaining ways to reduce your carbon footprint, and he has spoken publicly multiple times to the student body about climate change. Shayne's Bar Mitzvah project was raising money for carbon offsetting projects in India and Mozambique, and his Dvar Torah was connecting Parashat Noach to climate change. Although Shayne always advocates for climate action and is a member of a number of climate-related groups, Shayne has never really gotten to be involved in any hands-on activism, so Shayne is very excited to get to fight for climate action with JYCM.
Ilana, 10th grade (Merion, PA): Ilana is an energetic, caring teen who is passionate about the earth, social justice and mitigating climate change. Ilana founded the JYCM kvutzah at Beth Am Israel and enjoys working with her group to spread awareness about climate change subjects and do projects in the community such as caring for the synagogue veggie and herb garden. In her freetime, Ilana plays sports and does art; she is also the graphics editor for her school newspaper. She loves being outside and adventuring in nature and therefore feels a commitment to save the Earth and its environment. Ilana is so excited to become more involved in this movement!
Rivka, 11th grade (Teaneck, NJ): Rivka Schafer, 11th grade (Teaneck, NJ): Rivka Schafer is a queer, gender nonconforming, Orthodox Jew. They love art, nature, and activism. Their hobbies include acting, photography, singing, painting, playing the guitar, swimming, and gardening. Rivka is a certified Scuba diver. They have volunteered for over 200 hours at the Bergen County Zoo. They volunteered for Pony Power, an equine therapy organization for kids with special needs. They also volunteer at the Tenafly Nature Center, and work during the summers for Grow Torah, a Jewish farm camp. They have helped fundraise for Peace 4 Paws, a local pet shelter, and are the head of their school's Climate Club. They are on the Chapter Board of NCSY, an Otrhodox teen organization, and they lead several youth programs for Keshet, an LGBTQ+ Jewish organization. They have been dubbed "the ray of sunshine" by their friends and love to emulate positivity. Their biggest goal in life is to change the world for the better.
Elijah, 12th grade (West Hartford, CT):  is a rising senior and lives in West Hartford, Connecticut. He is a competitive gymnast who loves to travel and is very passionate about the environment. He is the head of his school's student Jewish organization called Chai and is the co-head of the Model United Nations team. He is also treasurer of his school's student foundation. While on a service trip to the Dominican Republic in November of 2019, he was able to see the real-life effects of climate change which put things into perspective of how vast this issue is. He started to get really involved in climate change/justice in 10th grade when he went with his confirmation class to the L'taken social justice weekend in Washington DC. While lobbying his representatives and senators on climate change and learning more about the issue, he felt empowered to continue on with the work that is required to preserve our earth. He recently got involved in a local Teen Leadership and Philanthropy Organization through Jewish Teens Connect, where we were able to raise money through fundraisers and donations. After raising over $2500, we gave out grants to local organizations fighting issues like homelessness. He believes that teens have the power to create impactful change in the world and should get involved in problems that will affect our future. Coming from an interfaith and interracial household has shaped his perspective on many issues including climate change, and he is so excited to use that perspective in this work!
Ilan, 11th grade (San Diego, California): Ilan is an 11th grader from San Diego, California. He enjoys making documentaries about social justice issues. His past work includes an award-winning  documentary called "Fighting for Environmental Justice: The Health Crisis at the US-Mexico Border." This film is a call to action to face the pollution crisis at the San Ysidro border community.  Ilan also created another documentary as a Youth Peace Leader at the University of San Diego's Joan B. Kroc Institute for Peace and Justice called "Documentando a los Indocumentados" which portrays the challenges faced by immigrants in the United States. He received the President's Volunteer Service Award for his leadership role in the Alliance of Youth Advocates, an intra-school youth organization which created a startup in the form of an Immigrant Resource Center. Ilan is also the founder and president of his school's Sustainability Task Force. As a first generation Hispanic living in the US-Mexico border region, Ilan feels that it is his duty to work to better the lives of immigrants. Ilan is also a cellist and a competitive fencer.
Amitim College Cohort Bios:
Michael, Amitim College Cohort (West Palm Beach, FL): Michael is a published journalist and nonfiction writer, with words seen in Teen Vogue, Mission Magazine, The Forward, and the SinceParkland project by The Trace and The Miami Herald. He also serves as a Fellow for When We All Vote, a nonpartisan voter registration organization founded by Michelle Obama. Michael's past experiences include serving as the 2020 International Social Action/Tikun Olam Vice President for United Synagogue Youth (USY) and interning for More Like America, a progressive PAC working to elect BIPOC, women, and LGBTQ+ people to public office in four battleground states. In 2018, Michael interned as an Organizing Fellow for the Lauren Baer for Congress campaign (FL-18). In his free time, Michael loves reading and writing, watching and reviewing movies, going to the beach, hiking, and enjoying the nature around him.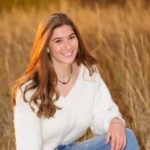 Bella, Amitim College Cohort (Boulder, CO): Bella is a senior from Boulder Colorado that loves climbing and hiking. When she's not at school or on the wall, she is working with a number of local and national organizations on climate justice. She is involved with her temple youth group as the Social Action Vice President and has grown up surrounded by her Jewish community at her summer camp GUCI. In school, she is the president of her environmental club and is the Parent and Teacher Outreach Director of her local Diversify Our Narrative chapter. She plans to major in environmental studies in college and commit her life to climate justice.
Sophie, Amitim College Cohort (Tulsa, OK): Sophie grew up very connected to Judaism and the Earth. She started volunteering at Earth Day events at a young age while also advocating to and with friends regarding sustainability. She spent a summer working as a teacher at a program called Farm to Table, a camp used to help teach young children about farm-to-table cooking. To this day, Judaism is a central part of her life, with her being involved with BBYO and being the youth chair of her synagogue board. At her school, Sophie is in the National Honor Society, speech and debate, and is vice president of Rise Girl Up. Out of school, she is in Junior Ambassadors, a teen program with the local food bank, a Madrichim, a volunteer at Women in Recovery, and a musician. She feels that her role in this battle of the environment is to speak up and be loud because the majority of the population's complacent behavior makes it a necessity when wanting to see change.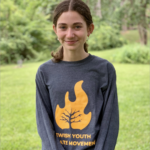 Raphi, Amitim College Cohort (New York, NY): Raphi is the co-founder and co-president of the Environmental Club at her school. Raphi sees it as her personal responsibility to take action to work on the climate crisis. She is not optimistic that the situation will improve on its own, but she is positive we can make a difference if we work together and take the necessary steps, which is why she is thrilled to be part of JYCM, which commits itself to remain aware, making others aware, and taking direct action. Raphi loves journalism and creative writing.
Eli, Amitim College Cohort (Tulsa, OK): Eli was born and grew up in Tulsa with a very strong and supportive Jewish community. Eli is on the Board of Directors of his synagogue, and has been an active member of his local BBYO chapter. Along with leadership roles in his Jewish community, Eli is also a competitive cyclist and went to Nationals last year for cyclocross. When he heard about the Jewish Youth Climate Movement, he was immediately intrigued by the thought that the young Jewish population could rally and combat and help other people and groups lead their own efforts to help combat climate change.
Tali, Amitim College Cohort (Grand Rapids, MI): Tali is passionate about envisioning a better world through a Jewish environmental justice lens. She cares deeply about social justice and making the world a better place- core Jewish values which she learned at Jewish summer camp. She is a co-coordinator for Sunrise Movement Grand Rapids,  helping to plan and speaking at climate strikes and leading trainings for other young people. She also has a strong interest in other areas of social justice, interning on a congressional campaign over the summer, founding and running the feminist club at her school, and volunteer tutoring refugee students in her community. Outside of all that, she loves walking her dog, watching movies, and playing scrabble. She is excited to continue working with other passionate young people to make a more equitable and livable planet.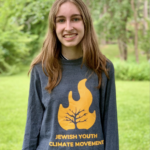 Anna, Amitim College Cohort (New York, NY): Anna is dedicated to environmentalism and improving the world. She first became involved in climate activism at the beginning of high school, when she co-founded her school's Environmental Club. Since then, she has attended climate strikes, spoken publicly, and written on behalf of the environment. Anna is particularly interested in the power of activism through storytelling. She finds meaning in the intersection between Judaism and climate activism and believes that Tikkun Olam compels us all to improve the world through climate action. Anna's other interests include literature and biology. In her free time, she is almost always reading.
Staff Bios:
Liana Rothman is the Co-Founder and Manager of the Jewish Youth Climate Movement. From Apr. 2018-Jan. 2020, Liana was an Adamah Fellow, Teva Educator, and JOFEE Fellow. Before that, Liana worked as the community organizer and interfaith educator and counselor for Kids4Peace Jerusalem. Liana received her B.A. from Tel Aviv University, and is currently an MPA Candidate at New York University for a degree in nonprofit management and public policy. Liana loves to go on hikes, spend long hours on porches with friends, and is committed to building a more just and loving society.
Abby Bresler
is the Jewish Youth Climate Movement Coordinator. She has a background in youth climate justice organizing and helping movements center diversity, equity, and inclusion. She co-founded and co-coordinated a disability justice team in a major climate movement, as well as a local organizing hub and an accessibility group on her college campus. Abby is excited to be working in a setting that combines her passions for social justice, the environment, and Judaism. In her free time, Abby enjoys cooking, writing poetry, singing, and spending time outdoors.
Madeline Canfield, a sophomore at Brown University from Houston, TX, is the JYCM Organizing Coordinator. As a climate justice organizer, she has worked with the Sunrise Movement at both national and local levels, primarily conducting community partnership work and planning actions from mass testimony at city council to youth-led protests. She is a co-founder and former General Coordinator of Houston Youth Climate Strike, an organization of primarily high school students that orchestrates school strikes, participates in public workshops and panels, and advocates for statewide climate policies. Through this work, she has helped design and served as a lead for the Youth Implementation Working Group for the Houston Climate Action Plan. She is also a co-founder of the organization Jewish Teens for Empowered Consent.
Rabbi Isaiah Rothstein serves as a Rabbinic Scholar and Public Affairs Advisor for The Jewish Federations of North America. Previously, he was the Rabbi-in-residence for Hazon. He is the Co-Founder and Adult Mentor of the Jewish Youth Climate Movement. Growing up in a multi-racial Chabad family in Monsey, NY, Isaiah sees himself as a human bridge, connecting disparate parts of the Jewish community. Isaiah went to Yeshiva University for rabbinical school and to receive his Master of Social Work. During his spare time, Isaiah is a Jewish Engagement and Diversity Consultant with his organization, the Union Street Sanctuary, and plays music with his band Zayah. 
Support Hazon
Contribute to our movement to lead the Jewish community to a more sustainable future – for us and our children. Give a one-time gift or set up a sustaining donation as you are able to. Make a donation.