Hazon Educational Library: Adults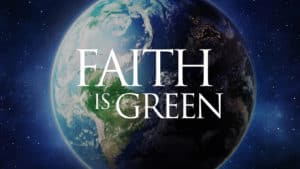 by Hazon and EarthX
Hazon
Hazon partnered with EarthX to produce episodes on Jewish environmentalism for the Faith is Green series on EarthxTV. This brand new original series details how we can all strive to create a more environmentally sustainable world through observance of Jewish values such as respect, fairness, responsibility, and community.
Episodes were available for free on EarthxTV for a year. The shows are currently unavailable due to international media agreements. Please check back in the future; we will reactivate the links as soon as the shows are available again.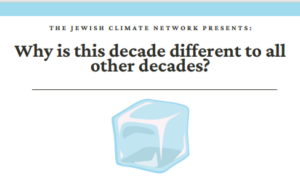 Hazon
From the Jewish Climate Network: We are asking our community to place an ice block beside the Seder plate and open up a conversation about climate change this year, while linking it to the fundamental themes of Pesach. The ice block represents the rapidly melting ice caps and sheets throughout the world caused by human activity. As the ice block shvitzes on our Seder table, we are reminded that time isrunning out for action. It becomes a physical prompt to ask questions, much like the other Seder table objects prompt questions. To support these questions the JCN has created a printable Ice Block Challenge guide that can be incorporated into Seder night.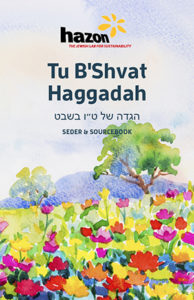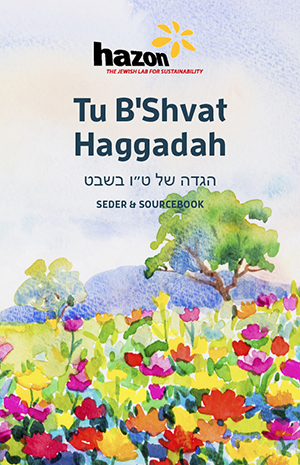 Hazon
The Hazon Tu B'Shvat Haggadah offer thoughts and ideas to help you celebrate Tu B'Shvat in your home or community. The texts, questions, activities, and suggestions can serve as guides for viewing Tu B'Shvat through fresh eyes and recontextualizing traditions.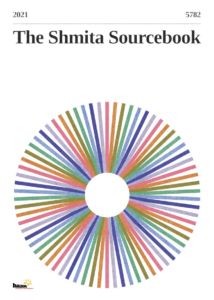 Hazon
The Hazon Shmita Sourcebook presents a guided exploration of the history, concepts, and practices of Shmita, from debt forgiveness to agricultural rest, economic adjustment to charitable giving. The updated sourcebook explores texts and commentaries that build the framework of Shmita within the biblical and rabbinic tradition, as well as contemporary voices that speak to Shmita as it relates to our modern world.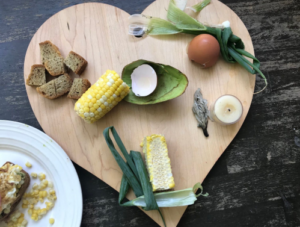 Hazon
Through the practice of a food waste ritual, we can find deep lessons in how we gather, cook, and scrap food. We visually express those lessons into a "visual blessing" using actual food scraps and stones or other found natural objects. Then, we craft and recite a spoken blessing. Together, this helps us rethink food waste in our homes and communities.
Hazon
This Guide is designed to be an interesting educational resource and discussion stimulator as well as a practical set of tips and tools for you to adopt. The goal is for you to more closely align your Shabbat practices with your sustainability and Jewish values.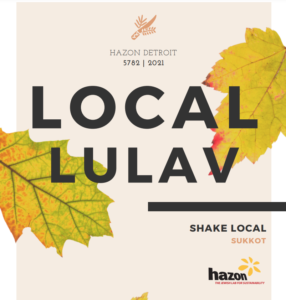 Hazon
A Sukkot resource packet with everything you need to shake sustainable, local lulavim. Filled with relevant educational materials, practical shaking and assembly instructions, and accessible spiritual and environmental insights. Created for the Metro Detroit community.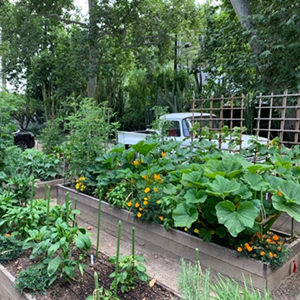 by Lior Gross and Hazon
Hazon
This source sheet is a dive into Jewish tradition's commentary on prohibitions against wanton waste, environmental stewardship, responsibility for community members in need, and responses to hunger and surplus. We hope that it serves to mobilize Jewish communities to act on climate change and food injustice by reducing food waste, keeping it out of landfills, and transforming it to reduce food insecurity.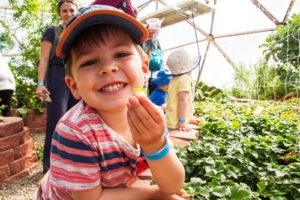 by Sarah Rockford
Colby College
There are anecdotal stories about food throughout the Torah. These food-cameos are, perhaps, even more instructive in the origins of Jewish food culture than the direct instructions about what may be eaten.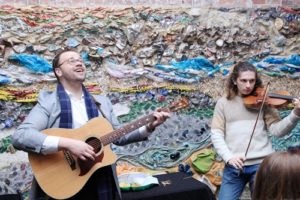 by Sarah Julia Seldin
Jewish Farmer Network
This program leads a discussion through text of the significance of joy to Sukkot and how Jewish tradition teaches us to inhabit that joy through generosity and hospitality.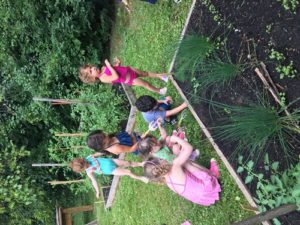 by Maddy Winard
Urban Adamah
We have created this framework to allow camp staff to best practice behavioral managment for campers while also meeting the camp expectations.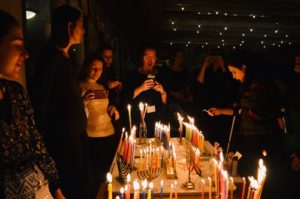 by Liana Rothman
Isabella Freedman
Three-fold workshop, which involves delving into the history of dairy on Hanukkah, making cheese and butter, and a discussion about the dairy industry and striving towards greater ethical consumption under capitalism, under the lens of our environmental crisis.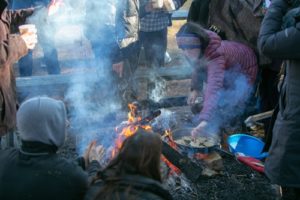 by Hannah Fine
Hazon Detroit
Breaking Bread Together was a community event of cross-cultural engagement over local, regeneratively grown, heritage grains.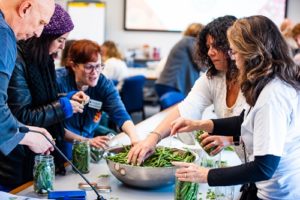 by Cole Siegel
Isabella Freedman
This program is designed to be primarily a discussion based around eating, looking both at Jewish texts as well as secular contemporary sources.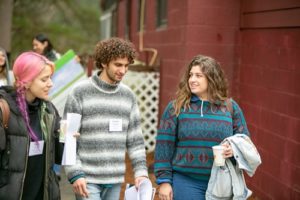 by Clara Feigelson
Pearlstone Center
This program is an introduction to collective responsibility as humans to each other and the Earth in the context of games.