We are excited to announce that Hazon hopes to merge with Pearlstone. The working mission statement, vision, and core values of the planned combined organization are below.
Mission
We are leading a transformative movement weaving sustainability into the fabric of Jewish life, in order to create a healthier, more sustainable, and more equitable world for all.
Vision
We envision vibrant sustainable Jewish communities, enriched by Jewish wisdom, authentic nature connection, and environmental responsibility, working with our partners to create a better world for all.
Core Values
We are genuine, open, and embrace all with loving warmth — celebrating diversity and together working towards equity and justice. Our staff, board, guests, participants, and volunteers embody diversity in national origin, indigeneity, race and ethnicity, religion and spirituality, gender, sexuality, age, marital status, and ability. We share and learn across cultures and experiences, growing together through open dialogue and a shared commitment to justice. We strive to confront our implicit biases, eradicate discrimination, and embody equity in our processes and outcomes — as an organization and as a community.
Deep Personal Connections
We create deep and personal connections that facilitate the interconnectedness of people no matter their background and affiliation.
Environmental Sustainability
& Justice
We embody, teach, and inspire the practice of environmental sustainability and justice.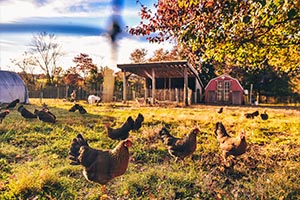 Nature Connection
We help people simplify and focus on the fundamental elements of life, connecting people to nature so that they can understand and value the connection between adam and adamah, people and earth.
Embodying Jewish Values
We embody Jewish values, anchor ourselves in Jewish wisdom and tradition, and renew Jewish life using food and land, story and song, prayer and meditation, text and ritual, shabbat and holidays, the arts, and more.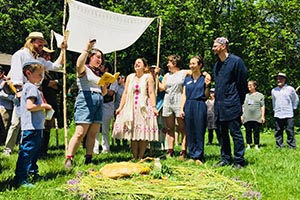 Joyous Experiential Education
We teach through vibrant, joyous, hands-on experiential education using songs, growing food, cooking, meditation, retreats, Shabbat celebrations, the arts, and more.
Spiritual Experiences
We create an environment and programming that fosters spiritual experiences, cultivating connections between Jewish tradition and the outdoors, food, farming, and ecology.
Excellence & Innovation
As the Jewish Lab for Sustainability, we are committed to excellence in our process and invested in creativity, innovation, and continuous improvement through learning and feedback.