Hazon Educational Library: Cooking and Nutrition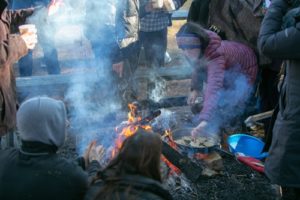 by Hannah Fine
Hazon Detroit
Breaking Bread Together was a community event of cross-cultural engagement over local, regeneratively grown, heritage grains.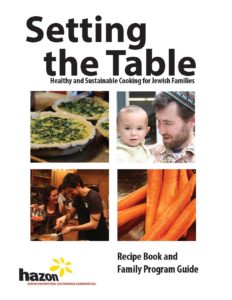 by Liz Traison and Daniel Infeld
Hazon
Starting a family commences a period of change. Expectant parents very quickly transition from thinking for themselves to providing for a new life, and the preparation and anticipation can be overwhelming. Especially when thinking about how we want to feed our new families. Setting the Table is designed to help couples think through these challenges with a Jewish lens.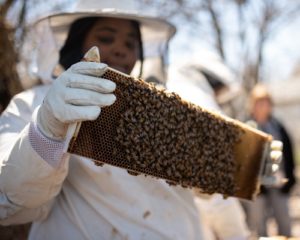 by Darya Watnick
Edlavitch DC JCC
This program is an opportunity for families with young children to engage in the Jewish rituals and traditions surrounding the holiday of Rosh Hashanah. They will be able to meet families like themselves while spending the morning creating a meaningful and educational connection with a Jewish holiday.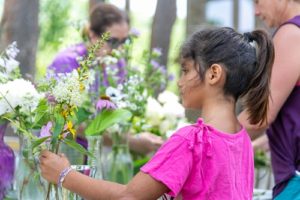 by Brenden Jackson
Amir / Shalom Farm Houston
This program uses storytelling as an introduction into the importance of seeds and the connections foods play to different people and cultures. Participants will have the opportunity to connect with a specific seed/plant and learn how plants and the foods created from them, can act as a living conduits for these stories. It is also an opportunity for participants to see the connection between their Judaism and a specific plant/food, or create their own new and important connection. Lastly, using seed stories as a framework within the garden offers the opportunity to create a sense of connection and continuity between multiple groups of campers.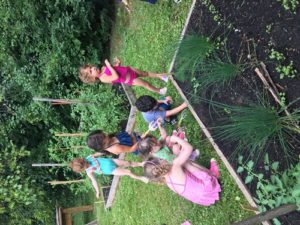 by Mira Menyuk
Pearlstone Center
This program connects children to the modern day issues of environmental plagues through an in depth look at text describing the plagues in the passover story, while also getting to appreciate the wonder of animals in a healthy eco-system through observation and touch. We will also touch on the subject of Matzah by discussing the significance of eating a bread that does not rise while making our own pita.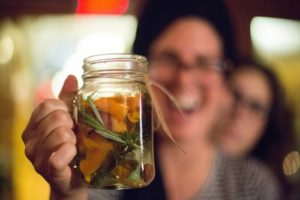 by Nicole Cruz
Peninsula JCC
Explore new ways to preserve and eat seasonal food with your children in this easy and fun hands-on workshop. Learn about the history of pickling and its connections to Jewish traditions. In this workshop, we will create two different types of pickles- a 'quick' pickle using vinegar and a fermented pickle that you can take home to watch develop.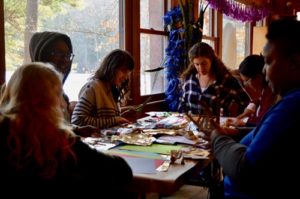 by Elizabeth Kaplan
JCC of Greater Boston Discovery Club
This program offers a guided cooking workshop that integrates Jewish food practice and provides tools for families to use at home.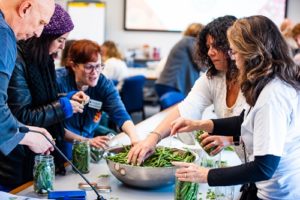 by Amanda Herring
OneTable
This program is an interactive grilling lesson connected to the celebration of Lag B'Omer. Participants will have the opportunity to make several seasonal salads, learn about grilling methods and outdoor cooking, and learn what Lag B'Omer is in relation to the counting of the Omer and the Jewish Calendar.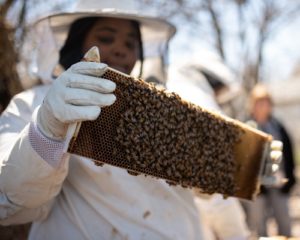 by Ryan Kaplan
Jewish Federation of Greater Atlanta
This program will help participants become more mindful and centered through modern ritual, meditation, and the creation of delicious cocktail bitters. Participants will learn how to craft their own apple and honey bitters in time for Rosh Hashanah while simultaneously reflecting on their year and starting anew with meditation and mindfulness.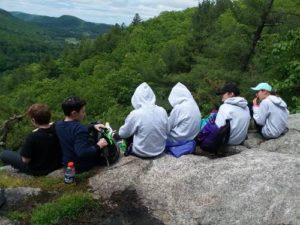 by Danielle Smith
Eden Village Camp
Students will learn how to make flour from wheat and make matzah from the flour.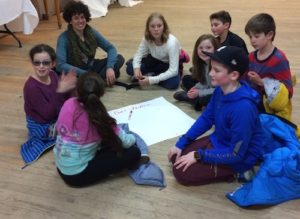 by Anika Rice
Urban Adamah
Cob is a structural composite of earth-based materials: clay, sand, straw and water. People all over the world have used cob for centuries to sculpt buildings by hand. Learning to build with earth-based materials can broaden participants' understandings of how the earth provides everything that humans need to live. Mixing cob, making cob bricks, or applying cob directly to a larger structure is an embodied means for empowering participants to make things on their own and to source materials sustainably. This lesson also touches on the importance of place in natural building, with a map exploration about how different cultures build with different things based on their environments.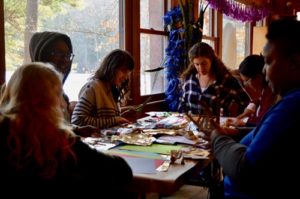 by Alex Voynow
Jewish Farm School
This program is an informational and hands-on dive into artisanal/DIY chocolate making. Participants will learn all of the steps in the process--from how cacao trees were first cultivated in ancient mesoamerica, to how to wrap their gelt in foil. Taste, touch, history, mysticism, and science are all called upon to make coherent the relationship between chocolate, ecology, and Judaism.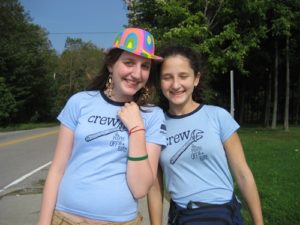 by Maya Havusha
Eden Village Camp
The idea behind this program was to bring Purim to life in the middle of summer- a completely unexpected and ridiculously silly idea.The main goal for camp programming is always have fun, but just beneath that is our responsibility to educate our campers and create connections between Judaism, social justice, environmentalism and help them discover who they are (and who they want to be) in this big wild world. This program offers space for all of this! Campers will be split into small groups and have to overcome challenges placed before them, just like Esther did many years ago and begin to think about how they honor themselves, how they care for those around them, and how they stand up for what they believe in.
by Hannah Slipakoff
Jewish Farm School
This program is a facilitated conversation and recipe sampling focusing on culinary traditions across the Jewish diaspora. Emphasizing the significance of diversity in the diasporic food cannon, participants will have the opportunity to share life stories, explore cookbooks from around the world, and learn about local crop seasonality. Optional components include on-site farm tour and a cooking class. This curricula can be adapted depending on local crop availability/harvest.