Important Notice: We've recently discovered that a number of people are not receiving emails from Hazon. This includes not only our newsletters and announcements, but also messages from individual Hazon staff members. If you haven't received an email from us recently, or didn't receive an email you were expecting from a Hazon staff member – please read on…
How can you help create a healthier and more sustainable Jewish community, and a healthier and more sustainable world for all?
Hazon is at the forefront of an evolving conversation about how American Jewish life can be strengthened by engagement with food, the outdoors, and the environment.
Special Recent Posts
Bible Raps joined Hakhel in the summer of 2018, and looks to fuse the two rarely overlapping worlds …
MoEd is… The place you should have been going after school when you were a kid. It just wasn't …
By Mira Neshama Niculescu On Elul our anticipation grows, as we hear the shofar blow every mornin…
see more entries
We'll keep you informed about our work and the amazing things you can do (We do not rent, share or sell your information to third parties).
join our email list
Oct 17, 2018 - 8:30 pm - 10:00 pm
For the first time ever we were inviting people to read a book together – The Overstory by Richard Powers. Join us for the virtual book discussion.
Nov 7, 2018 - 12:30 pm - 1:30 pm
The topic of our learning will be: #Me Too? Is There a Biblical Mandate to Objectify Women?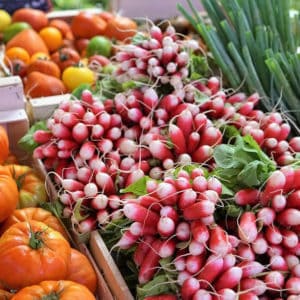 Nov 11, 2018 - 11:00 am - 6:00 pm
Jewish Community Services Building, Philadelphia, PA
Join the Jewish Federation of Greater Philadelphia for a one-day international food conference, an opportunity to learn about innovative food security initiatives currently in progress in Philadelphia and Israel.
Dec 23, 2018 - Dec 30, 2018
Isabella Freedman Jewish Retreat Center, Falls Village, CT
A week of silence, awareness, and insight with Rabbi Jay Michaelson, Beth Resnick, Miriam Eisenberger, and Shir Yaakov Feit.
Mar 31, 2019 - Apr 3, 2019
Isabella Freedman Jewish Retreat Center, Falls Village, CT
The Hazon Rabbis' Retreat focuses on giving back to rabbis – the people who give so much to our community every day. Not only is the retreat radically financially accessible, the structure of the retreat is designed to promote deep rest and rejuvenation.