We work to create a healthier and more sustainable Jewish community, and a healthier and more sustainable world for all.
The Hazon Board has set up a fund for an orchard of fruit trees at Isabella Freedman in memory of Gerry Savage z"l, Nigel's father, who passed away on Tu b'Shvat. Donate in his memory.
Bring your organization
to Isabella Freedman
learn more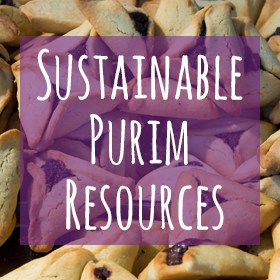 Purim begins the evening of Wednesday, February 28 and is celebrated until sundown on Thursday, March 1.
Purim Resources
Hazon is at the forefront of an evolving conversation about how American Jewish life can be strengthened by engagement with food, the outdoors, and the environment.
Special Recent Posts
by Nigel Savage Thursday, February 22, 2018 | 7 Adar 5778 Dear All, First up: space is fillin…
We were pleased and proud to graduate the second cohort of JOFEE Fellows last month at our closing s…
To start off the secular new year with sustainability in mind, the Hazon Seal launched its first mon…
see more entries
We'll keep you informed about our work and the amazing things you can do (We do not rent, share or sell your information to third parties).
join our email list
From Our Friends
Aug 13, 2018 - Aug 16, 2018
Isabella Freedman Jewish Retreat Center, Falls Village, CT
The Romemu Yeshiva aims to teach Torah and support the practices of Tefillah (prayer), Tzedakah and Gemilut Hasadim (acts of justice and kindness) through a contemplative lens.