Hazon Educational Library: Animals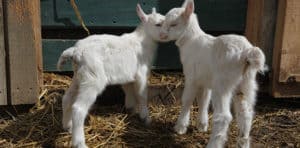 Hazon
There are four New Years festivals recorded in the Mishnah. You've probably heard of Tu B'Shvat, the new year of the trees, and Rosh HaShanah, the Jewish New Year. But did you know that Judaism has a New Year for the Animals? It's called Rosh Hashanah La'Behemot, and it falls on Elul 1. Just as Tu B'Shvat has been revived as a Jewish Earth Day, Rosh Hashanah La'Behemot is a modern-day reminder of human relationships with animals. Animals provide humans with companionship, food, clothing and so much more. Rosh Hashanah La'Behemot is a time for us to honor our relationships with behemot, the animals in our lives.
Teva
In the Garden of Eden, Adam named all the creatures in the garden and looked into their souls, basing their names on their essence. Here in a small way we have the opportunity to create and name pipe cleaner creatures. There is amazing diversity of life on the planet. What animals do you interact with and what are their needs?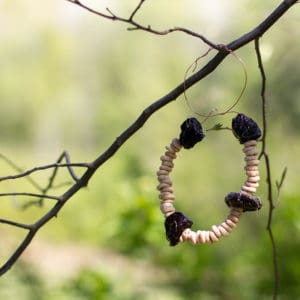 Teva
In Judaism, treating animals with respect and kindness is very important. Some of our most important biblical heroes, like Jacob and Moses, were shepherds who treated their animals with love and care. Rebecca was known for her significant kindness to animals. Use a combination of recycled and natural materials to make a take-home bird feeder for your local feathered friends!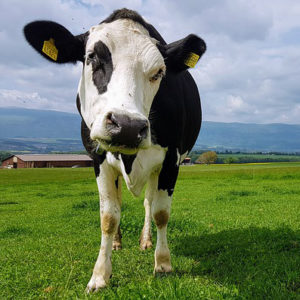 Hazon
The connection between industrial animal agriculture and climate change is significant. But why and how is that so? This two-page source sheet presents a string of data that tells a concise and compelling story of the connection between industrial animal agriculture and climate change. Based on the writings of Jonathan Safran Foer in his book We Are the Weather: Saving the Planet Begins at Breakfast.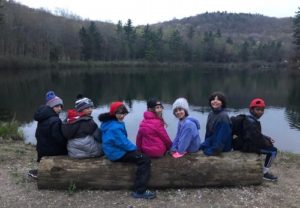 by Sarah Rockford
Colby College
This activity is designed to take Perek Shirah off the page and onto the trail?using it as a Jewish tool of observation, discovery, and reflection on the natural world.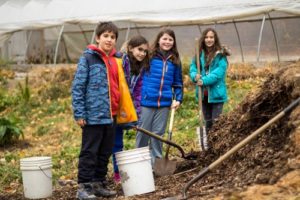 by Jessica Wolfe
Isabella Freedman
This program is designed to help kids understand the values of Hachnasat Orchim and Bal Tashchit. Kids will have the opportunity to meet worms, explore the garden and enjoy a tasty snack. This program can be adapted to indoor locations during the colder months.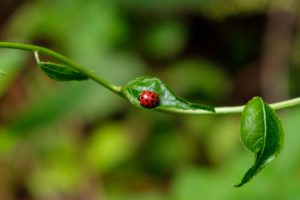 by Molly Sease
Milk and Honey Farm
This program is an exploration of the Jewish concept of hakarat hatov, or ?noticing the good?, understanding and expressing appreciation for all life and experiences in the garden or farm.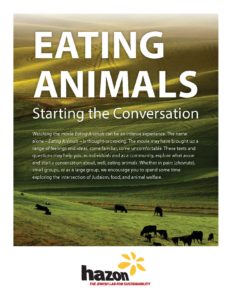 Hazon
Based on the bestselling book by Jonathan Safran Foer, the film Eating Animals is an urgent, eye-opening look at the environmental, economic, and public health consequences of factory farming.  Hazon created this discussion guide to be used by Jewish communities after screenings to explore the intersection of Judaism, food, and animal welfare, and start a conversation about, well, eating animals.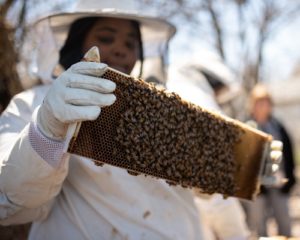 by Jaclyn Kellner
Coastal Roots Farm
During this program participants will celebrate this holiday through hands-on crafts, a ritual and by learning about heritage breed chickens. The final portion of the program is written here as a panel discussion but can be any type of learning relevant to your organization and audience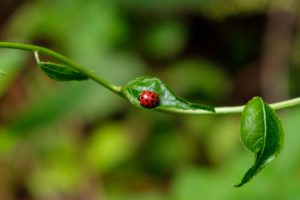 by Emily Blustein
Jewish Federation of Greater Atlanta
This program is designed to foster a deeper appreciation for sukkot and for bugs. Going deeper than the idea that we build a sukkah because ?that?s what we do for sukkot?. Encouraging the invitation of guests and learning about them and appreciating them is a wonderful mitzvah. By having the participants build a miniature sukkah out of things found in nature and then inviting bugs into the sukkah, the mitzvah is upheld on a small but very important level. Fostering an appreciation for playing with nature, learning about bugs and embracing them as a part of this world is what this program is all about.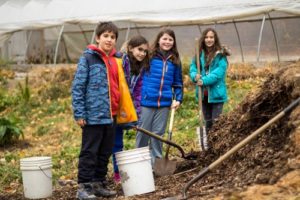 by Sarah Rovin and Shani Mink
Pearlstone Center
This program is an introduction to earthworms and their necessary place in decomposition and soil health as well as looking deeper into cycles that renew the earth and where we see this in Jewish text.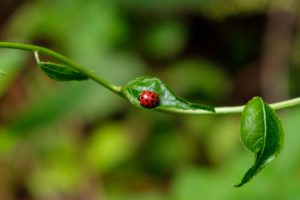 by Brenden Jackson
Amir / Shalom Farm Houston
This program uses worms to explore how all of G-d's creatures work together to create a functioning garden/society/world. Participants will get the chance to explore the diverse ecosystem of healthy soil, specifically worms, and how it is because of this diversity that our garden can thrive. Students will also draw connections to their own differences between classmates, other community members, etc to see how all folks have a role to play creating a happy world. Using a simple prayer, participants will be able to connect how a praise to G-d for ?varied creatures? can apply to both humans and animals/insects.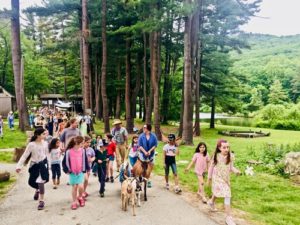 by Rebecca Remis
Eden Village West
Through this activity, campers will be able to walk goats to pasture, learn a melody to Psalm 23, and relate shepherding goats to shepherding humans (through social norms).