The only way we're going to get it together, is together
Welcome to a growing community of Metro Detroiters exploring health, environmental awareness, nature, the outdoors, and food in all its delicious interconnectedness. We are educators and learners. We are among those making a connection to our deep wisdom tradition grounded in wonder and gratitude. We claim justice and Tikkun Olam as part of who we are. Hazon in Detroit is here to support you in creating a healthier, more sustainable way of life, community, and world.
We work to strengthen existing congregations, organizations and individuals through education, earth-based ritual, greening for sustainability and regeneration.






Get Involved
Sign up here to receive our monthly emails.
You can also connect with us through Facebook, or just drop by!
   Follow us at Hazon Detroit!
6735 Telegraph Road
Suite #320
Bloomfield Hills, MI 48301
248.792.5397
Our Team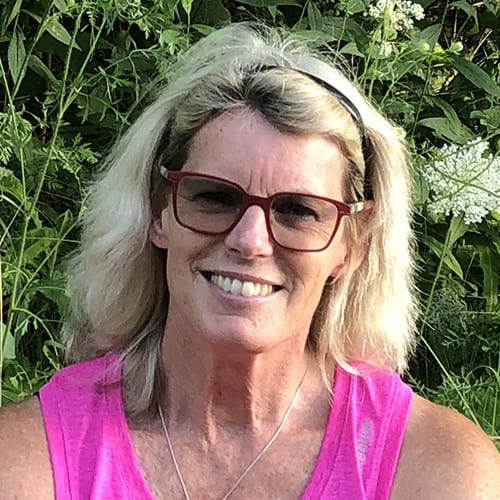 Wren Hack
Hazon Detroit Director
Wren is passionate about the outdoors and living sustainably. She grew up on a small animal farm in Southeastern Massachusetts where chickens and turkeys roamed free, and the woods, lakes, and cranberry bogs were her first playgrounds. She learned to organic farm between the pine trees and has continued the practice for over 30 years. Hence, coming to Hazon completes a life circle. She sharpened her horticultural instincts while managing greenhouses, and her love of natural healing was fostered in the health food industry and honed while raising her children, Maggie and Aaron. Education was a natural next step for Wren; she spent the next chapter of her life working in Waldorf and Jewish experiential education. Thus began her Jewish professional journey: she progressed from teacher to Director of Education at a Reform/Renewal synagogue to Director of the Berman Center for Jewish Education at a Conservative Synagogue to Senior Director of Adult Jewish Engagement at the Jewish Community Center.
Having recently completed building an eco-friendly house in Milford, you can find her in her off time protectively watching over her bees and seedling trees as she learns the ways of her land and her tractor. She is beyond excited to be working at Hazon – blending her love for Judaism, her talent for active community collaboration, and her passion for living sustainably.
Detroit, MI
| 248.535.7110
| wren.hack@hazon.org
Marla Schloss
Detroit Food Festival Manager
Marla
Schloss
is the Detroit Food Festival Manager. Working with Hazon gives
Marla
the opportunity to combine her commitment to the Jewish community with her desire to create healthy, sustainable, and green living practices.
Marla
became aware of Hazon when she, her husband, and her daughter, all Jewish educators, were part of a JOFEE certification program offered through the Jewish Federation and led by the Hazon staff in Detroit.
Prior to her current position,
Marla
was an art teacher for 30 years in the Detroit public school system. She was recognized for having the largest student involvement in the Detroit Institute of Arts Student Exhibition.
Marla
is a native Detroiter who enjoys spending time with her family and pets, creating art, attending Broadway shows, movies, shopping, and then resting on Shabbat.
Detroit, MI
| marla.schloss@hazon.org
Hannah Fine
Community Organizer for Climate Justice
Hannah engages the Detroit and Metro Detroit community in conversation, education, action, and advocacy as it relates to climate justice. She previously worked in environmental consulting and has lived and worked on organic farms across North and South America. A transplant to Detroit from the metropolitan area, Hannah has fallen in love with the city's deep sense of community, especially as it relates to food and environmental justice. Hannah attended Wayne State University where she earned a B.S. in Biochemistry and Chemical Biology. When not getting her hands dirty she can be found exploring, cooking, or planning her next trip.
Detroit, MI
| hannah.fine@hazon.org
Our Partners
Hazon's work in Metro Detroit is made possible by the generosity of the following funders: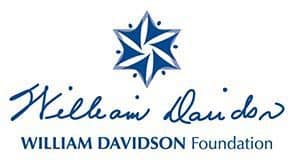 The William Davidson Foundation seeks to have impact in the following areas of interest:
Preserving and enhancing Jewish identity and tradition in the United States and Israel, with a special interest in Southeast Michigan.
Strengthening and revitalizing the Southeastern Michigan region.

As a legacy of Sinai Hospital, The Jewish Fund continues the tradition of assuring excellent and compassionate care for those in need in Metropolitan Detroit by awarding grants to help vulnerable individuals improve their health and human condition.
Ben N. Teitel Charitable Trust