The only way we're going to get it together, is together
Hazon Detroit lives out Hazon's global mission at a local scale: Deeply weave sustainability into the fabric of Detroit Jewish life by enriching Jewish communities with Jewish Earth-based experience, environmental education, stewardship and action.  Hazon Detroit coordinates a cohort of 40+ local Jewish organizations in the work of integrating Jewish environmental values into Jewish organizations to enrich Jewish life and cultivate the next generation of Jewish environmental leaders. We inspire and empower Jewish youth, teens, families, leaders, and institutions through programs interweaving Jewish tradition and sustainability, building inclusive communities, and cultivating hope for a better future. Programs include: Lay-leadership capacity building and leadership development through the Seal of Sustainability and the Jewish Climate Leadership Coalition regional communities of practice, Jewish Outdoor Food and Farming Education for children and families, Jewish Youth Climate Movement teen programming and convening impactful community-wide events.
As our region faces the climate crisis, Jewish leaders, educators, parents and young people are looking for ways to integrate Earth stewardship into Jewish community and Jewish identity. Since our founding in Detroit, Hazon Detroit has been the key local team supporting Jewish organizations in diverse efforts to include outdoor experience and sustainability into Jewish life. In this pivotal movement, we provide unique and critical resources, coaching, support, partnership and programming to ensure that our varied and rich local Jewish organizations have the tools needed to nurture and sustain vibrant Jewish life through a strong, collective Jewish response to this crisis.






Get Involved
Sign up here to receive our monthly emails.
You can also connect with us through Facebook, or just drop by!
   Follow us at Hazon Detroit!
6735 Telegraph Road
Suite #320
Bloomfield Hills, MI 48301
248.792.5397
Our Team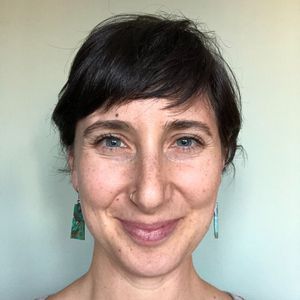 Amit Weitzer
Director of Hazon, Detroit
Amit is the Director of Hazon, Detroit and for the past 15 years, Amit has supported collaborative teams committed to cultivating youth leadership and igniting young people to become involved in social and environmental movements. As the Camp Tavor Executive Director, Amit oversaw programs that empower and equip young people and young adults to act on critical social and environmental issues. Amit has a Masters of Social Work from the University of Michigan, focused on youth and community development. Amit lives in Hamtramck, Michigan and loves to spend time hiking, canoeing, picnicking and potlucking with her partner, Evan, her children, Raviv and Lior, and her extraordinary community of friends and family.
Detroit, MI
| 248.275.1950
| amit.weitzer@hazon.org
Carly Silverman
Education and Program Manager of Hazon Detroit
Carly is the Education and Program Manager for Hazon, working to develop and facilitate immersive outdoor experiences, environmental education and stewardship programming in Detroit. Prior to Hazon, Carly was the Director of Youth Programs at the Peninsula JCC, working to create transformative and engaging camp and afterschool programs. Carly has a Masters of Science in Environmental Studies, concentrating on urban environmental education and environmental justice and is excited to be back in Michigan (her home state) with her wife and two cats, after living in Bay Area, California for 10 years. When not at work, you can find Carly at the climbing gym, learning the banjo, planning her next camping trip, and trying new food.
Detroit, MI
| 248.419.9446
| carly.silverman@hazon.org
Julia Cunnien
Seal of Sustainability Program Manager for Hazon Detroit
Julia is Hazon Detroit's Seal of Sustainability Program Manager and is excited to help put more gardens and other sustainable projects into action. Julia fell into a relationship with urban farming during her time as a PeerCorps member (Repair the World's teen program). She went off to the University of Michigan to obtain an environmental studies degree and then headed straight for Detroit. She had a wonderful experience working as an Americorps VISTA as a Youth Engagement Coordinator and the garden assistant at Yad Ezra. In her free time Julia enjoys reading, yoga, biking, and convincing all her friends to come to Shabbat dinner!
Detroit, MI
| (248) 419-9083
| julia.cunnien@hazon.org
Ari Cohen
Program Coordinator, Hazon Detroit
Ari's passion for the environment began at a young age and has been a central focus in his life. He cultivated this passion during his time at The University of Michigan where he received an environmental sciences B.S. degree. While in Ann Arbor, Ari was fortunate to spend time with the Michigan Energy Innovation Business Council and the Erb Institute Undergraduate Fellows Program. Born and raised in SE Michigan, Ari enjoys growing a summer garden and spending time exploring Michigan's outdoors. He is excited to be part of a team working to integrate environmental education and stewardship into Jewish life in Southeast Michigan and to work in support of environmental justice.
Detroit, MI
| 248.419.9084
| ari.cohen@hazon.org
Our Partners
Hazon's work in Metro Detroit is made possible by the generosity of the following funders: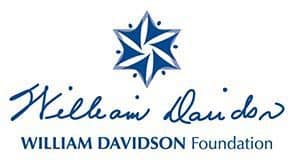 The William Davidson Foundation seeks to have impact in the following areas of interest:
Preserving and enhancing Jewish identity and tradition in the United States and Israel, with a special interest in Southeast Michigan.
Strengthening and revitalizing the Southeastern Michigan region.

As a legacy of Sinai Hospital, The Jewish Fund continues the tradition of assuring excellent and compassionate care for those in need in Metropolitan Detroit by awarding grants to help vulnerable individuals improve their health and human condition.
Ben N. Teitel Charitable Trust