We are excited to announce that Hazon is in discussions to merge with Pearlstone!
After 21 years leading Hazon, Nigel Savage has stepped down. Jakir Manela, the current Pearlstone CEO and longtime Hazon participant and board member, now leads Hazon, with the plan of leading the joint organization.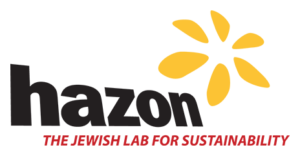 Moving Forward Together
Media
Nigel Savage Looks Back on Two Decades at Hazon
By Helen Chernikoff, EJewishPhilanthropy, July 19, 2021
Climate Change Tops Agenda in Hazon-Pearlstone Merger
By Sharon Rosen Leib, The Forward, July 16, 2021
With merger, Baltimore is set to become center of Jewish environmental work
Baltimore Jewish Times, July 15, 2021
Mission
We are leading a transformative movement weaving sustainability into the fabric of Jewish life, in order to create a healthier, more sustainable, and more equitable world for all.
Learn about our mission, vision, and values
Pearlstone
Innovative – Immersive – Transformative
Hazon's innovative sustainability programs will expand, allowing us to further inspire this and the next generation of leaders.
Frequently Asked Questions