Oct 27, 2020 - Nov 3, 2020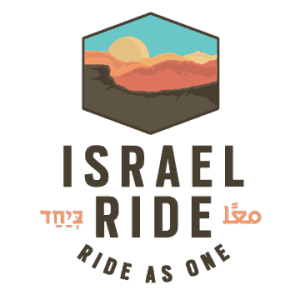 The Israel Ride is the premier cycling experience in Israel. Enjoy five glorious days of biking, with route options for recreational riders and experienced cyclists alike. All routes are fully supported with plentiful local food, wonderful crew and mechanics, and great overnight locations.
The week-long Ride includes orientation, five cycling days, and a day off for Shabbat. Each cycling day of the Israel Ride offers new cycling opportunities and challenges, although the basic flow of each day is the same.
There is something for everyone on the Israel Ride – for those new to Israel or seasoned travelers, for those coming on their own, with families, or part of local teams, and for riders of all ages. Learn about the ecological challenges in the region as you explore the Negev desert, and support the work of The Arava Institute for Environmental Studies as well as Hazon.
Participants on the Israel Ride are mostly from the U.S., as well as England, Canada, Israel, and Australia. There are riders of all ages (including those celebrating a Bar or Bat Mitzvah), religious backgrounds, and cycling abilities.
Have questions? Contact us!
The Arava Institute for Environmental Studies is the premier environmental teaching and research program in the Middle East, preparing future Arab and Jewish leaders to cooperatively solve the region's environmental challenges.