Hazon Educational Library: Elementary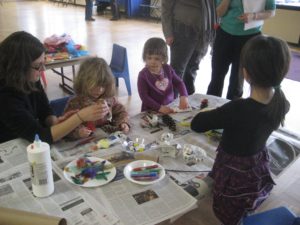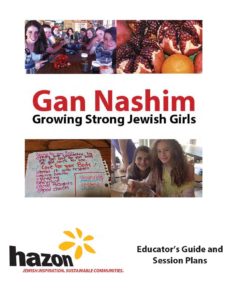 by Judith Belasco
Hazon
Gan Nashim: Growing Strong Jewish Girls is a health and cooking program which draws upon Jewish tradition to address contemporary challenges of having and maintaining a healthy diet in today's world. The program specifically focuses on teaching conscious and healthy eating with a Jewish spirit and is designed to be used in camps in a variety of different formats.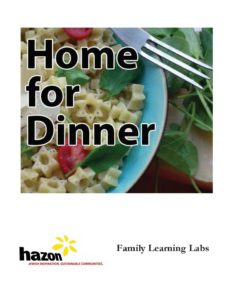 by Vicky Kelman and Judith Belasco
Hazon
Home for Dinner: Hazon's Family Meals Initiative is a synagogue-based pilot program for late elementary to early middle school students and their parents.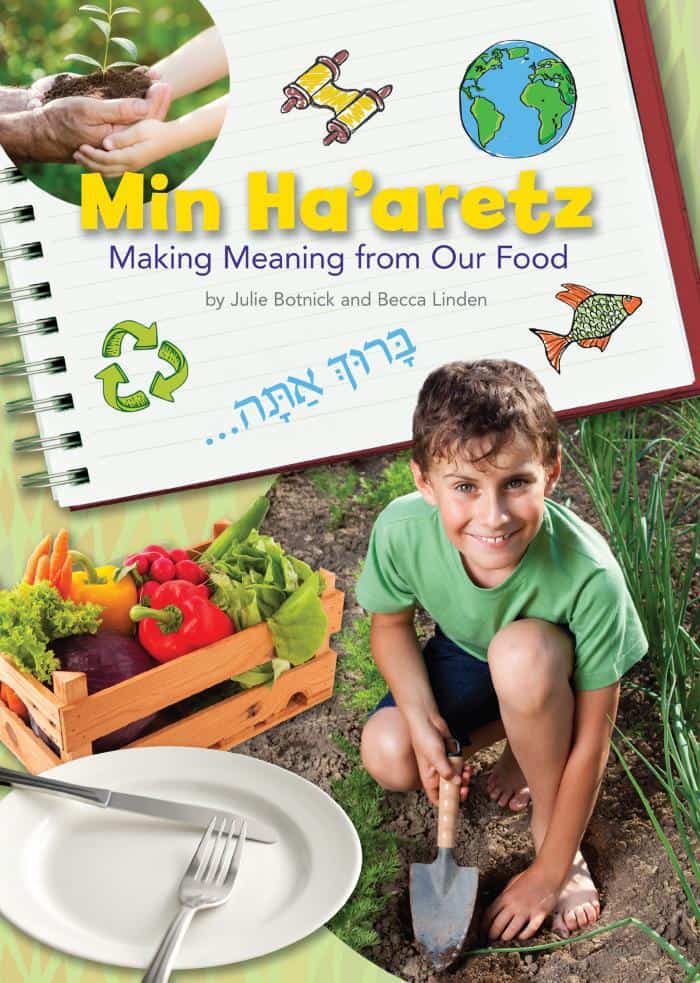 by Julie Botnick and Becca Linden
Hazon
This curriculum allows students from grades 5-9 to explore the question, what is the relationship between Jewish texts, traditions, and practices and the food we eat? More specifically, how does Judaism relate to all the processes and choices involved in how we grow, harvest, prepare, and eat our food, as well as manage our waste?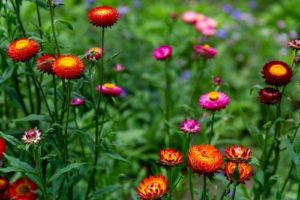 by Mira Menyuk
Pearlstone Center
This program is an interactive color exploration through natural dyeing. Participants will learn about the symbolism and holiness associated with certain colors in Judaism, specifically the blue of tekhelet that is found in Tzitzit. They will also learn how to harvest and use different parts of plants to create their own dye and take home a self-dyed bookmark.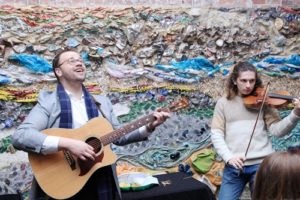 by Darya Watnick
Edlavitch DC JCC
This program is designed to engage families with young children with the holiday of Sukkot and the festival?s connection to nature and the environment. Through stories, activities and arts & crafts, families will begin to develop a relationship to the rituals and traditions of Sukkot and think about their own connection to the natural world.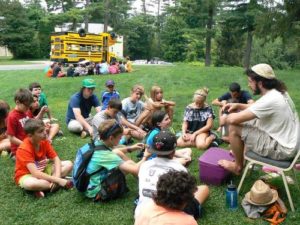 by Maya Havusha
Eden Village Camp
This is a one hour program designed for campers ages 8-15 to run around, have fun, and start to think about how there are so many different people in the world, but how we are one in harmony. Oneness is a central theme in our religion and allows us to see things from different perspectives. Campers will be put to the test to work together to unlock the answers to where the most strength and power exists in the universe. Through overcoming challenges placed before them, campers will ultimately understand that we have the most strength and can make the biggest changes in the world when we put our differences aside and work together.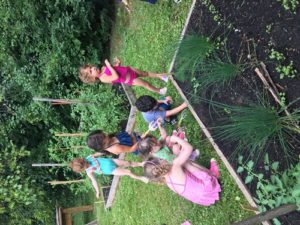 by Margot Sands and Elizabeth Dubinsky
Ekar Farm
In this program participants have the opportunity to think beyond their own garden and analyze two food systems at play in the world--local and global.Once students grasp these two simplified food systems that represent how our food is currently produced, they will explore which system aligns best with Jewish values.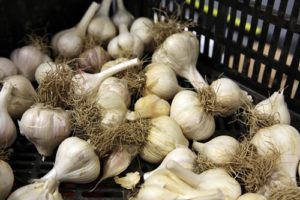 by Margot Sands
Ekar Farm
This program reclaims our American holiday of Thanksgiving by transforming it into an opportunity to embrace HaKarat HaTov (recognizing the good, or gratitude) during a quiet time on the Jewish calendar. As the farming season winds down, this program invites participants to transition into a reflective season while literally and figuratively planting gratitude for what the growing season has brought us and what is to come in the next year. Through personal reflection, exploration of the Jewish and growing calendars, and garlic planting, participants will build connections to the earth and Jewish values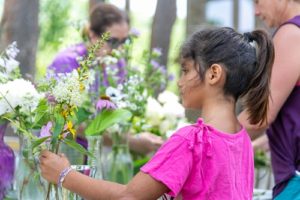 by Brenden Jackson
Amir / Shalom Farm Houston
This program uses storytelling as an introduction into the importance of seeds and the connections foods play to different people and cultures. Participants will have the opportunity to connect with a specific seed/plant and learn how plants and the foods created from them, can act as a living conduits for these stories. It is also an opportunity for participants to see the connection between their Judaism and a specific plant/food, or create their own new and important connection. Lastly, using seed stories as a framework within the garden offers the opportunity to create a sense of connection and continuity between multiple groups of campers.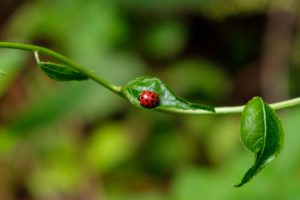 by Emily Blustein
Jewish Federation of Greater Atlanta
This program is designed to foster a deeper appreciation for sukkot and for bugs. Going deeper than the idea that we build a sukkah because ?that?s what we do for sukkot?. Encouraging the invitation of guests and learning about them and appreciating them is a wonderful mitzvah. By having the participants build a miniature sukkah out of things found in nature and then inviting bugs into the sukkah, the mitzvah is upheld on a small but very important level. Fostering an appreciation for playing with nature, learning about bugs and embracing them as a part of this world is what this program is all about.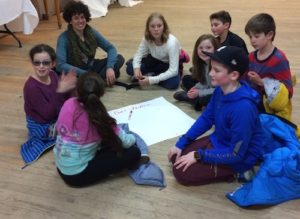 by Daniella Aboody
Wilderness Torah
As part of Wilderness Torah's Passover in the Desert festival, for the second-night Passover seder, we are doing an off-the-page co-created celebration around the bonfire! The Passover story will come alive through the brilliant and creative minds of each of member of the village, and be experienced through the ancient art of performative storytelling.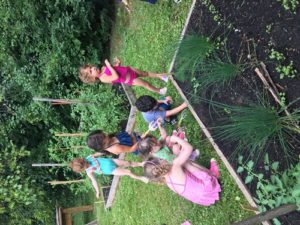 by Rachel Binstock
Urban Adamah
In this lesson we explore waste as a concept, how nothing really ever goes away. We learn about the Jewish value of ba?al tashchit which helps us remember that being wasteful is a bad policy and has always been understood as such. And lastly, instead of dwelling on the problem of landfills or the environmental impact of using too much energy, we learn how to use two technologies that help us circumvent the often wasteful systems in which we live. We will play games that help us think about linear versus cyclical systems, we will explore cob, an alternative method for building our world with resources sourced in our own backyard, and we will build a compost pile and meet the Ba?al Tashchit Heroes that help divert tons of organic matter from the landfill. We are teaching in this lesson about closed loop systems and we are doing it in an embodied way.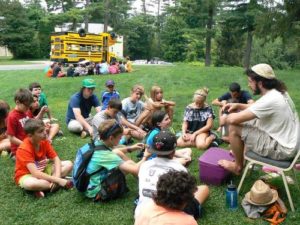 by Margot Sands
Ekar Farm
This program is an interactive introduction to the environmental Jewish value of Bal Tashchit, not destroying or wasting valuable resources. Participants will have the opportunity to explore creative ways we can reduce our carbon footprint by reducing and reusing everyday materials through a solar-oven baked shrinky dink project.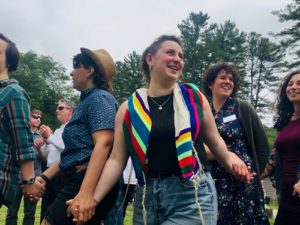 by Anika Rice
Urban Adamah
This lesson makes a connection between how both plants and people live in community. On the farm, plants and other organisms are giving and receiving help from one another all of the time. This is reciprocity. Companion planting is the technique of sowing two crops together for a specific purpose, often pest control, space use or yield maximization. Native Americans have been planting the Three Sisters (corn, beans and squash) in one plot for generations. Not only does this trio help each other grow and use nutrients efficiently, but they have higher yields when planted together, and form a nutritious diet. People also need each other: to learn, to pray and to live a spiritual life. When we work in chevruta (learning partners) or are part of a minyan (prayer group), everyone involved can benefit from the group. We are individuals, but our communities are greater than the sum of their parts.