Jul 21, 2020 - Aug 23, 2020
Hazon Detroit is thrilled to announce the launch of our Food Festival In A Box!
In collaboration with your favorite vendors and community organizations from previous Food Festivals, Hazon, the Jewish Lab For Sustainability, has procured specialty food items and meaningful community/justice opportunities for a delicious and interactive Food Festival experience to be enjoyed at home or gifted to others. Everything you love about the Food Festival, now in a box! We know this isn't the same as being together at Eastern Market, but we're confident that this will provide just the right kind of taste that makes the Food Festival so special!
Boxes will be available for safe, easy, and contactless pick-up on August 23rd, 2020 from 12-3 p.m. at The Jewish Federation (6735 Telegraph Rd, Bloomfield Hills), and we will be sure to send pick-up details in a follow-up email.
If you have any questions and to view the full list of items that will be included in each box, please scroll down to see more information below, or reach out to Marla Schloss at marla.schloss@hazon.org.
The deadline to register for a Food Festival In A Box has passed. We are thrilled that over 160 people signed up for this program.
If you were unable to sign up in time, we may sell another round of Boxes for our program, if there is enough interest. Please complete the form below and we will be in touch.
Box Content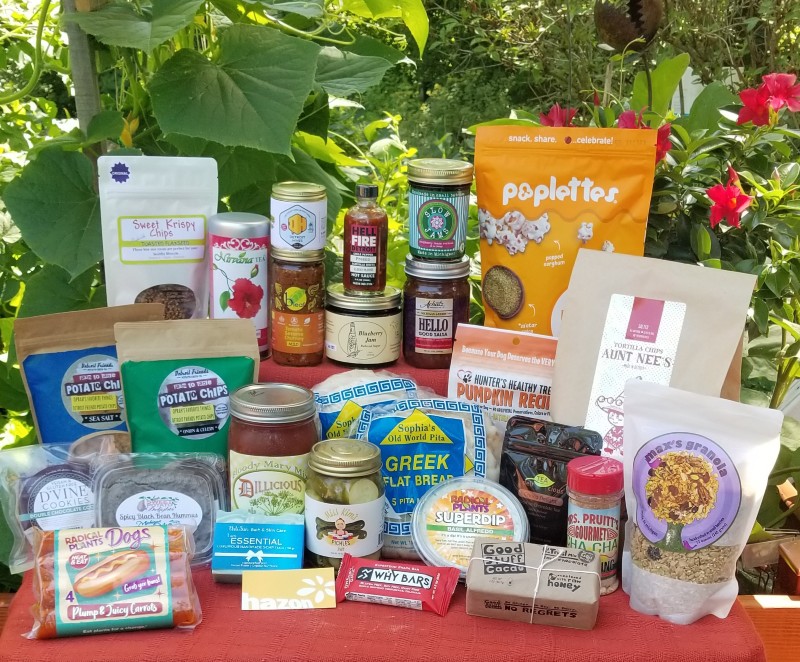 We are thrilled to have products from over 30 vendors in each box.
Community Partners
Get Involved with Our Partners!
Sponsors
A goal of the Food Festival has always been to provide a platform for local vendors and community groups to share their work with a broad audience. More than ever, we intend to continue supporting our partners. This year, our sponsors are creating an opportunity for so many to have an amazing Food Festival experience safely in their homes. Sign up to be a sponsor here.
Leslie Cohn Magy Philanthropic Fund
Ben N. Teitel Charitable Trust