Hazon Educational Library: Jewish Agricultural Traditions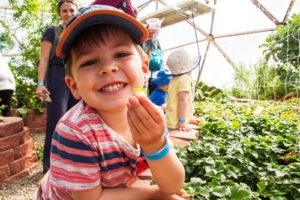 by Sarah Rockford
Colby College
There are anecdotal stories about food throughout the Torah. These food-cameos are, perhaps, even more instructive in the origins of Jewish food culture than the direct instructions about what may be eaten.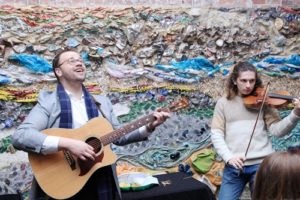 by Sarah Julia Seldin
Jewish Farmer Network
This program leads a discussion through text of the significance of joy to Sukkot and how Jewish tradition teaches us to inhabit that joy through generosity and hospitality.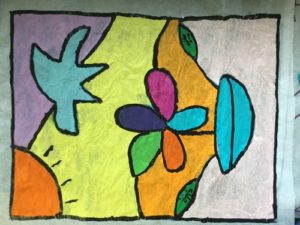 by Stephanie Salem
de Toledo High School
This program introduces participants to natural tie dyes, introduces the concept of tchelet, and is meant to help participants enhance their observation skills by considering what natural materials could lend themselves to different colored dyes.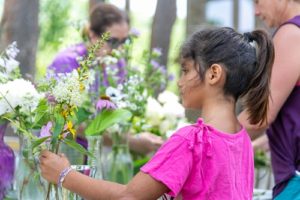 by Noah Weinberg
Gann Academy
This program is a snappy rotational way for lots of young people to experience the farm.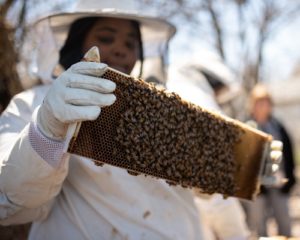 by Beth Denaburg
Shoresh
The series of programs focuses on the interconnections between Judaism, nature, and food - aiming to explore the threads of interconnectedness that bind people, plants, pollinators, soil, and Jewish traditions.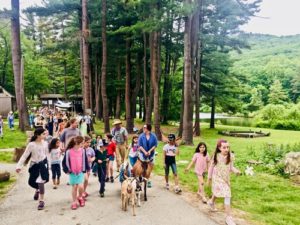 by Molly Sease
Milk and Honey Farm
This is a scavenger hunt style program designed as a celebration of Tu B?shvat, the New Year for the Trees. Through a variety of hands-on activities and exploration, students will connect with the holiday through the lens of contemporary Jewish environmental values and will learn the importance of self-and earth care as a whole.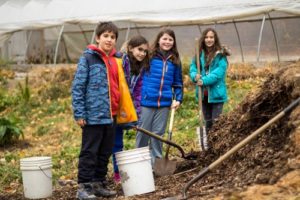 by Jessica Wolfe
Isabella Freedman
This program is designed to help kids understand the values of Hachnasat Orchim and Bal Tashchit. Kids will have the opportunity to meet worms, explore the garden and enjoy a tasty snack. This program can be adapted to indoor locations during the colder months.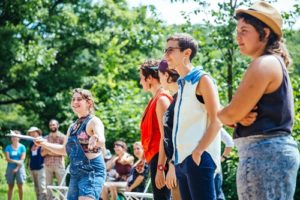 by Noah Weinberg
Gann Academy
This program was created as a way to engage a group of a variety of comfort levels with prayer in an authentic yet accessible farm-based prayer experience.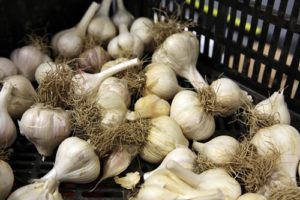 by Hannah Fine
Hazon Detroit
This program seeks to engage the Detroit and metro Detroit Jewish community in an intentional, educational, local, and sustainable food buying practice with clear roots in community and Jewish tradition.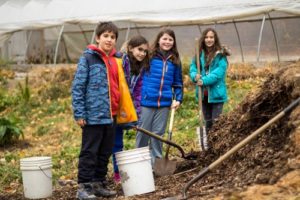 by Jessica Wolfe
Tamarack Camps
This Tamarack Camps program is an introduction into the wide array of soil types and different life forms that exist in our soil. Participants will have the opportunity to explore different soil types, learn methods of sustainable and organic farming practices and explore the Jewish connection to the soil.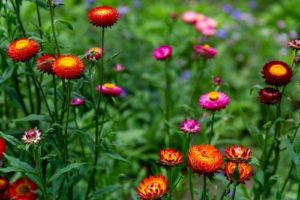 by Chelsea Taxman
Eden Village Camp
Flower Essences is a hands-on lesson about plant medicine making for mind and spirit. Participants will learn about the history of flower essences, how it relates to Judaism, and then create their own essence with intention.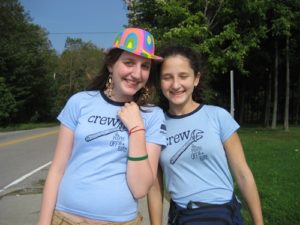 by Maddy Winard
Urban Adamah
This Urban Adamah CIT leadership retreat is meant to connect CITs for summer camp to the farm, build and foster community, strengthen their connection to earth-based Judaism, and provide deeper leadership training.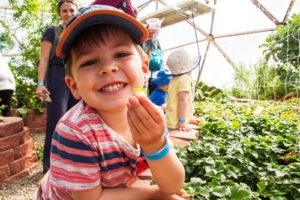 by Molly Sease
Milk and Honey Farm
This program was designed for families with young children to connect with each other, their community, and the earth through multi-sensory activities centered around Passover and the coming of spring.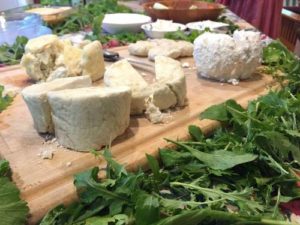 by Cole Siegel
Isabella Freedman
Participants will learn to make ricotta cheese from fresh goat milk, while digging into various Jewish and secular texts, guided by the question: ?Why do we eat dairy on this holiday??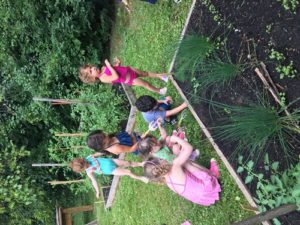 by Sarah Julia Seldin
Jewish Farmer Network
This program is an introduction to the intersection of Judaism and agriculture, woven through the experience of a Shabbat dinner with blessings, food, conversation Jews as a people of the land.