Hazon Educational Library
Curricula, sourcebooks, and other educational resources from and for the field of Jewish Outdoor, Food, Farming & Environmental Education
This open source collection includes resources produced by individuals and organizations throughout the JOFEE field. Our Educational Library, like our community, celebrates the diversity of religious observance and thought and we make every effort to accommodate the breadth and diversity of the Jewish community in our programs and curricula. We hope you will take and use what is appropriate for you and invite others to do the same.
While this resource will continue to grow and evolve, it currently includes:
• Hazon's Publications (available online and in print)
• Curricula produced by JOFEE Fellows during their Fellowship year
• Curricula and resources shared from partner JOFEE organizations
All materials are available for free download. Most are available for use and adaptation under creative commons license. Please cite authors and organizations on any materials used or adapted from these resources.
Use the filters in the bar below to narrow your search.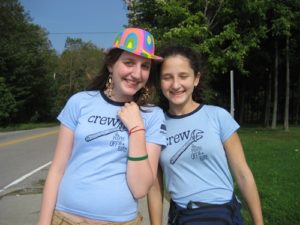 by Stephanie Salem
de Toledo High School
The goal of the program is to educate students and faculty about the global climate crisis and provide them with tangible tools as individuals and as a community to help combat the issue.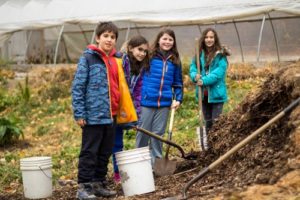 by Jessica Wolfe
Isabella Freedman
This program is designed to help kids understand the values of Hachnasat Orchim and Bal Tashchit. Kids will have the opportunity to meet worms, explore the garden and enjoy a tasty snack. This program can be adapted to indoor locations during the colder months.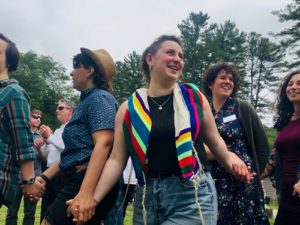 by Liana Rothman
Isabella Freedman
Explore the landscape and tune into your spirituality by engaging with nature and self through song and silence.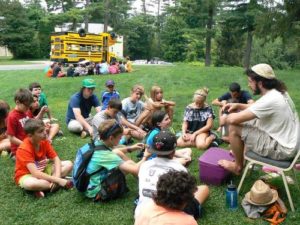 by Maddy Winard
Urban Adamah
This program is intended to showcase the social emotional learning content we provide our campers and camp staff with in both camp staff training, and on a daily basis. The program includes a beginning intro to nonviolent communication (NVC), games, and practice.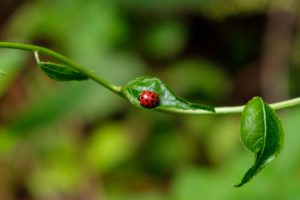 by Molly Sease
Milk and Honey Farm
This program is an exploration of the Jewish concept of hakarat hatov, or ?noticing the good?, understanding and expressing appreciation for all life and experiences in the garden or farm.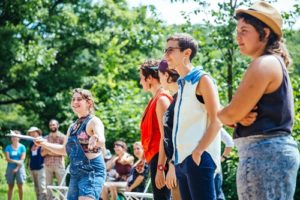 by Noah Weinberg
Gann Academy
This program was created as a way to engage a group of a variety of comfort levels with prayer in an authentic yet accessible farm-based prayer experience.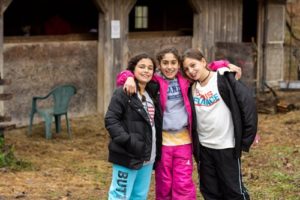 by P Stern Christian
Pearlstone Center
This first session is meant to build the group dynamic, provide participants with a sense of place, and to have them practice intentionally using their senses to ask questions.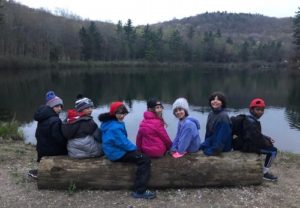 by Aliza Heeren
Eden Village Camp
Storyline: It's the year 3019 and life is pretty grim. And all of the environmental ethics that we knew in 2019 have been lost to history. It's up to us to go back in time to 2019 to save the future!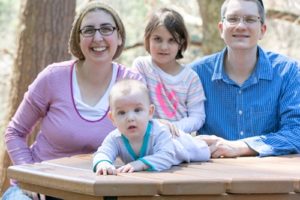 by Allison Blonder
Shalom Institute
Experience the magic of Jewish summer camp with your family! Enjoy action-packed (or leisurely) days and nights to create a lifetime of memories together. Celebrate Shabbat with the JCA community, learn more about Sukkot, enjoy an unplugged weekend in nature, and enjoy activities centered around the values of Kehilla (community) and Shomrei Adamah (keepers of the Earth).
by Beth Denaburg
Shoresh
This program is a text study with an accompanying nature walk. The text study dives into the environmental teachings within the full text, and the night-time nature walk uses the Shema for inspiration to open our ears to nature and the divine.
by Cole Siegel
Isabella Freedman
This program will provide a basic understanding of concepts such as privilege, oppression, power, socialization and identities. It will provide definitions and explanations of concepts so that participants will be able to have a shared language.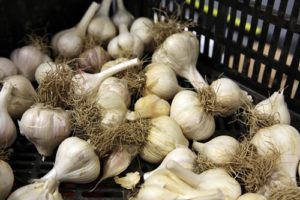 by Hannah Fine
Hazon Detroit
This program seeks to engage the Detroit and metro Detroit Jewish community in an intentional, educational, local, and sustainable food buying practice with clear roots in community and Jewish tradition.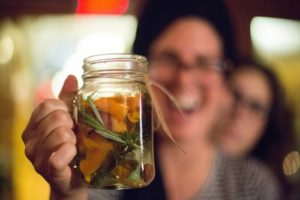 by Chelsea Taxman
Eden Village Camp
Elderberry Syrup Buffet is a hands-on lesson about simple plant medicine making with tangible connections to place and seasons.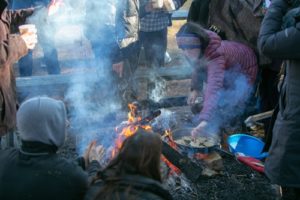 by P Stern Christian
Pearlstone Center
Tiyul Camp?s Israel Day introduces campers to Israeli culture by using personal and Biblical stories as teaching tools, prioritizing experiences of togetherness and nature connection, rather than specific content goals.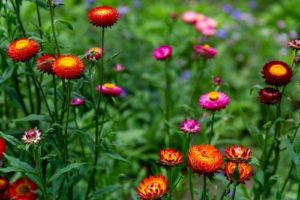 by Rebecca Leung
Abundance Farm
This program is an introduction to the life cycle of a milkweed plant and its connection to the life cycle of monarch butterflies. Participants will have the opportunity to identify and plant milkweed and learn a song in Hebrew about butterflies.