Hazon Educational Library
Curricula, sourcebooks, and other educational resources from and for the field of Jewish Outdoor, Food, Farming & Environmental Education
This open source collection includes resources produced by individuals and organizations throughout the JOFEE field. Our Educational Library, like our community, celebrates the diversity of religious observance and thought and we make every effort to accommodate the breadth and diversity of the Jewish community in our programs and curricula. We hope you will take and use what is appropriate for you and invite others to do the same.
While this resource will continue to grow and evolve, it currently includes:
• Hazon's Publications (available online and in print)
• Curricula produced by JOFEE Fellows during their Fellowship year
• Curricula and resources shared from partner JOFEE organizations
All materials are available for free download. Most are available for use and adaptation under creative commons license. Please cite authors and organizations on any materials used or adapted from these resources.
Use the filters in the bar below to narrow your search.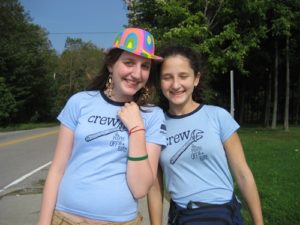 by Maddy Winard
Urban Adamah
This Urban Adamah CIT leadership retreat is meant to connect CITs for summer camp to the farm, build and foster community, strengthen their connection to earth-based Judaism, and provide deeper leadership training.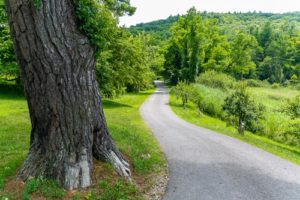 by Liana Rothman
Isabella Freedman
This program will be a poetry workshop preparing teens or adults for Tikkun Leil Shavuot (all night studying) through an immersive and meaningful poetry workshop.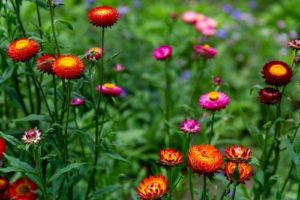 by Chelsea Taxman
Eden Village Camp
Flower Essences is a hands-on lesson about plant medicine making for mind and spirit. Participants will learn about the history of flower essences, how it relates to Judaism, and then create their own essence with intention.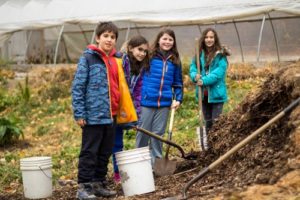 by Jessica Wolfe
Tamarack Camps
This Tamarack Camps program is an introduction into the wide array of soil types and different life forms that exist in our soil. Participants will have the opportunity to explore different soil types, learn methods of sustainable and organic farming practices and explore the Jewish connection to the soil.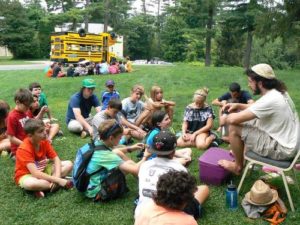 by Hannah Fine
Hazon Detroit
This curriculum engages students with the Topsy Turvy Bus and its sustainable attributes and teaches about sunlight and vegetable oil as alternative energy sources.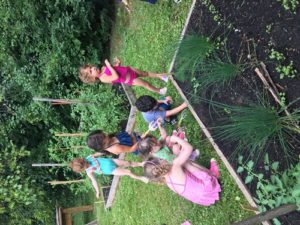 by Sarah Julia Seldin
Jewish Farmer Network
This program is an introduction to the intersection of Judaism and agriculture, woven through the experience of a Shabbat dinner with blessings, food, conversation Jews as a people of the land.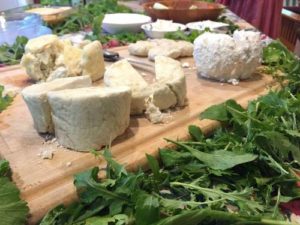 by Cole Siegel
Isabella Freedman
Participants will learn to make ricotta cheese from fresh goat milk, while digging into various Jewish and secular texts, guided by the question: ?Why do we eat dairy on this holiday??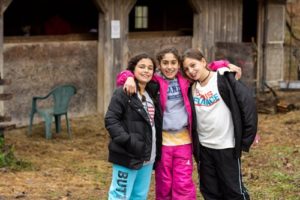 by Clara Feigelson
Pearlstone Center
This Maccabiah-style evening program is an active, action-packed competition that allows campers to practice new skills, work together on teams, and learn about plants and animals.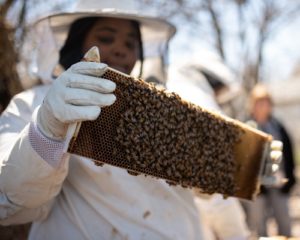 by Allison Blonder
Shalom Institute
This curriculum introduces honey, honeybees, and their connection to Jewish tradition.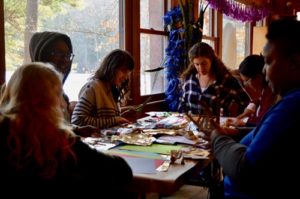 by Aliza Heeren
Eden Village Camp
This curriculum has instructions for how to whittle a yad, and is introduced with education about how a Torah is made.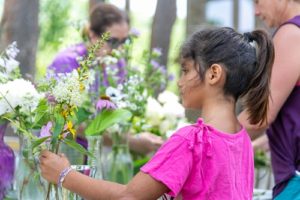 by Beth Denaburg
Shoresh
This program brings the Biblical story of Pesach into a modern urban nature setting. Participants are encouraged to take on the roles of wandering Israelites recently escaped from Egypt, while also learning about the plants that are safe and good to eat from the natural setting currently surrounding them.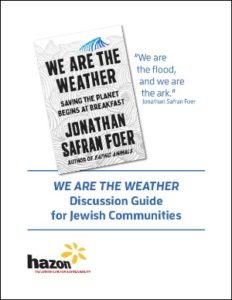 Shoresh
A discussion guide to We Are the Weather, the latest book by bestselling author Jonathan Safran Foer. Hazon created this guide to be used by Jewish educators to explore how Judaism compels us to respond to the current climate crisis.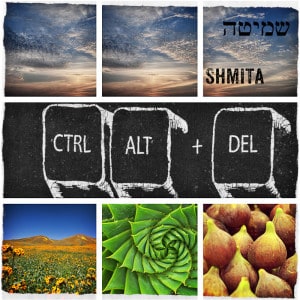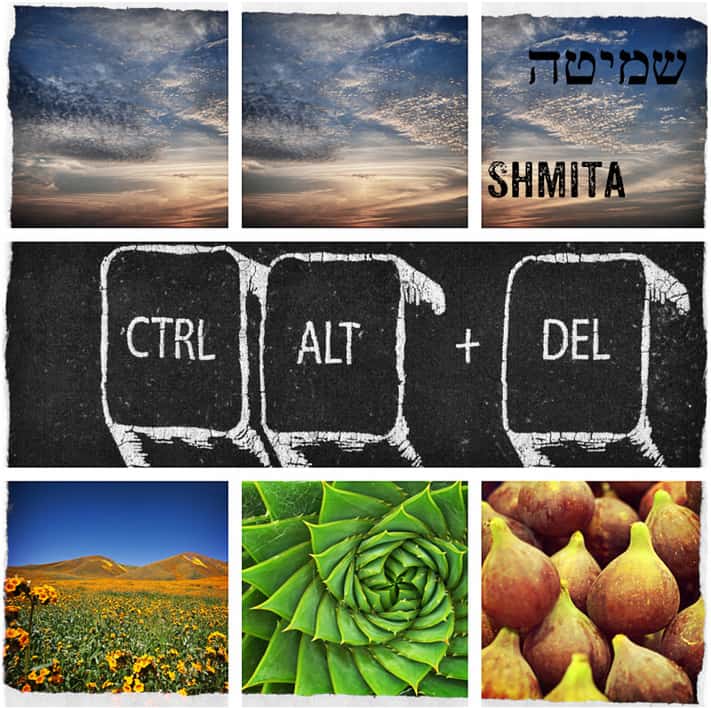 Shoresh
This is a collection of shmita resources from all across the internet that Hazon has brought together in one place. Curricula, educational materials, essays, articles, audio, and video.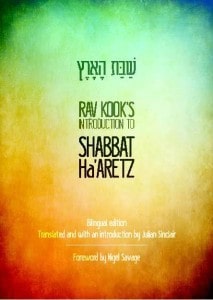 by Rabbi Abraham Isaac Kook
Hazon
Rav Kook's Introduction to Shabbat Ha'Aretz is the first-ever English translation of the introduction to a book on shmita (Biblical sabbatical year) by Rabbi Abraham Isaac Kook, first Ashkenazi Chief Rabbi of the land of Israel in the 20th century. His essay, written in 1909, is lyrical and mystical, a meditation on the big themes that underlie religious environmentalism.
by Yigal Deutscher, Anna Hanau, and Nigel Savage
Hazon
The Shmita Sourcebook
is designed to encourage participants to think critically about the Shmita Cycle – its values, challenges, and opportunities – and how this tradition might be applied in a modern context to support building healthier and more sustainable Jewish communities tod
ay.
The Shmita Sourcebook
 is a 120-page sourcebook that draws on a range of texts from within Jewish tradition and time, tracing the development and evolution of Shmita from biblical, historical, rabbinic, and contemporary perspectives.