Hazon Educational Library: Hazon Publications
Hazon has developed a diverse library of curricula, source books, and other resources that can be used in the classroom, at home, or as experiential programs. Our tools are geared towards various age groups and have been used in synagogues, day schools, JCCs, and camps around the world. For additional educational resources from Hazon, check out the menu to the left.
download educational materials for free purchase materials from our online store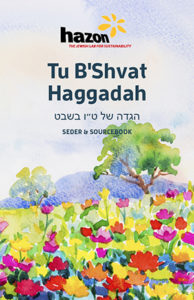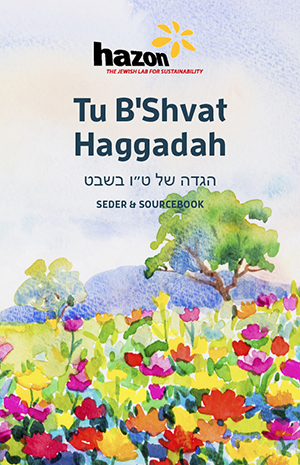 Hazon
The Hazon Tu B'Shvat Haggadah offer thoughts and ideas to help you celebrate Tu B'Shvat in your home or community. The texts, questions, activities, and suggestions can serve as guides for viewing Tu B'Shvat through fresh eyes and recontextualizing traditions.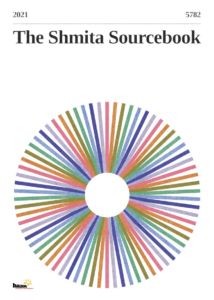 Hazon
The Hazon Shmita Sourcebook presents a guided exploration of the history, concepts, and practices of Shmita, from debt forgiveness to agricultural rest, economic adjustment to charitable giving. The updated sourcebook explores texts and commentaries that build the framework of Shmita within the biblical and rabbinic tradition, as well as contemporary voices that speak to Shmita as it relates to our modern world.
Hazon
This Guide is designed to be an interesting educational resource and discussion stimulator as well as a practical set of tips and tools for you to adopt. The goal is for you to more closely align your Shabbat practices with your sustainability and Jewish values.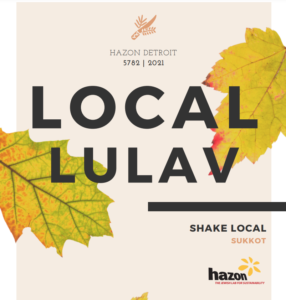 Hazon
A Sukkot resource packet with everything you need to shake sustainable, local lulavim. Filled with relevant educational materials, practical shaking and assembly instructions, and accessible spiritual and environmental insights. Created for the Metro Detroit community.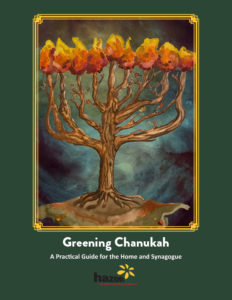 Hazon
The Greening Chanukah Guide offers an overview of  Chanukah through the lens of sustainability. Find tips and tricks for greening your holiday and learn more about the environmental implications of oil production to help create a healthier and more sustainable world for all!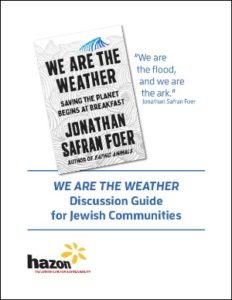 Hazon
A discussion guide to We Are the Weather, the latest book by bestselling author Jonathan Safran Foer. Hazon created this guide to be used by Jewish educators to explore how Judaism compels us to respond to the current climate crisis.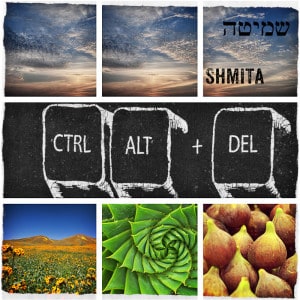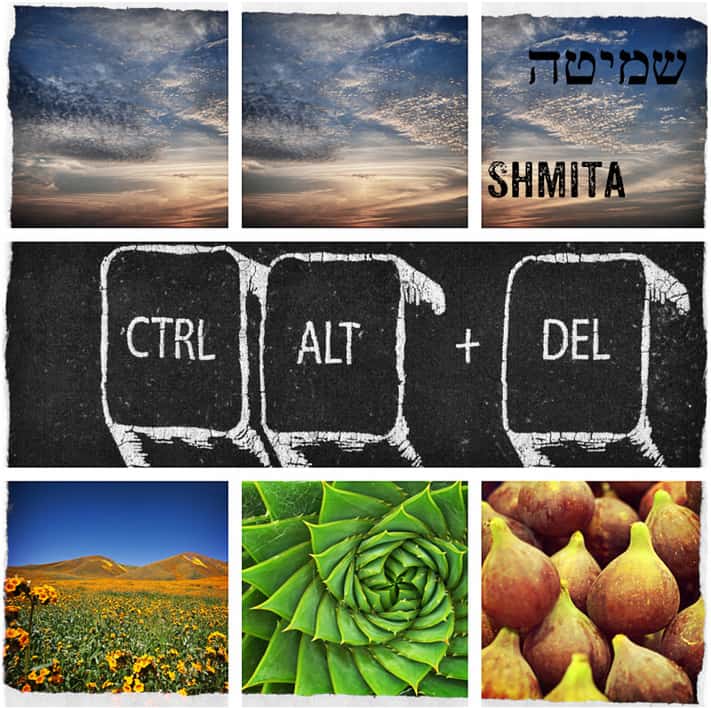 Hazon
This is a collection of shmita resources from all across the internet that Hazon has brought together in one place. Curricula, educational materials, essays, articles, audio, and video.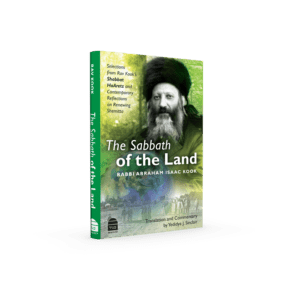 by Rabbi Abraham Isaac Kook
Hazon
Rav Kook's Introduction to Shabbat Ha'Aretz is the first-ever English translation of the introduction to a book on shmita (Biblical sabbatical year) by Rabbi Abraham Isaac Kook, first Ashkenazi Chief Rabbi of the land of Israel in the 20th century. His essay, written in 1909, is lyrical and mystical, a meditation on the big themes that underlie religious environmentalism.
by Yigal Deutscher, Anna Hanau, and Nigel Savage
Hazon
The Shmita Sourcebook
is designed to encourage participants to think critically about the Shmita Cycle – its values, challenges, and opportunities – and how this tradition might be applied in a modern context to support building healthier and more sustainable Jewish communities tod
ay.
The Shmita Sourcebook
 is a 120-page sourcebook that draws on a range of texts from within Jewish tradition and time, tracing the development and evolution of Shmita from biblical, historical, rabbinic, and contemporary perspectives.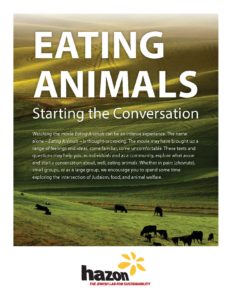 Hazon
Based on the bestselling book by Jonathan Safran Foer, the film Eating Animals is an urgent, eye-opening look at the environmental, economic, and public health consequences of factory farming.  Hazon created this discussion guide to be used by Jewish communities after screenings to explore the intersection of Judaism, food, and animal welfare, and start a conversation about, well, eating animals.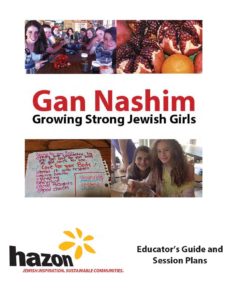 by Judith Belasco
Hazon
Gan Nashim: Growing Strong Jewish Girls is a health and cooking program which draws upon Jewish tradition to address contemporary challenges of having and maintaining a healthy diet in today's world. The program specifically focuses on teaching conscious and healthy eating with a Jewish spirit and is designed to be used in camps in a variety of different formats.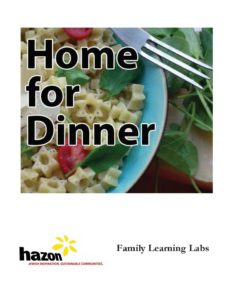 by Vicky Kelman and Judith Belasco
Hazon
Home for Dinner: Hazon's Family Meals Initiative is a synagogue-based pilot program for late elementary to early middle school students and their parents.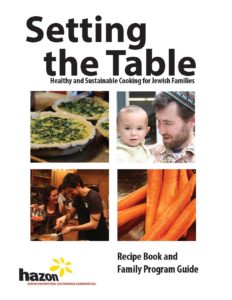 by Liz Traison and Daniel Infeld
Hazon
Starting a family commences a period of change. Expectant parents very quickly transition from thinking for themselves to providing for a new life, and the preparation and anticipation can be overwhelming. Especially when thinking about how we want to feed our new families. Setting the Table is designed to help couples think through these challenges with a Jewish lens.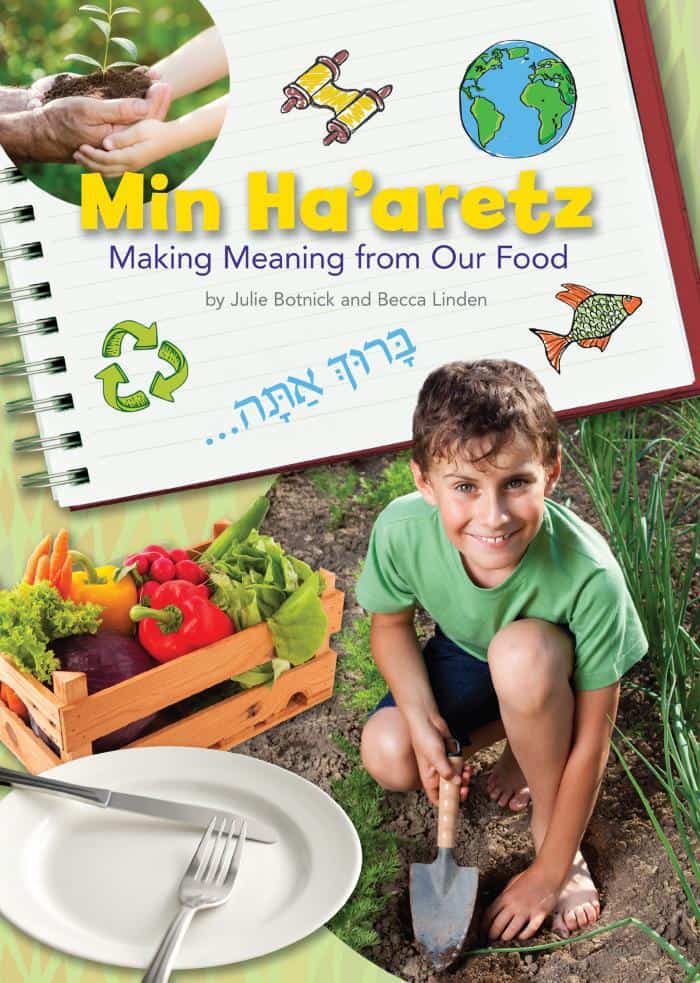 by Julie Botnick and Becca Linden
Hazon
This curriculum allows students from grades 5-9 to explore the question, what is the relationship between Jewish texts, traditions, and practices and the food we eat? More specifically, how does Judaism relate to all the processes and choices involved in how we grow, harvest, prepare, and eat our food, as well as manage our waste?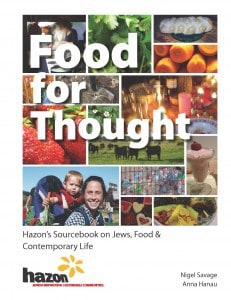 by Nigel Savage and Anna Hanau
Hazon
Food for Thought is is a 130-page sourcebook that draws on a range of texts from within and beyond Jewish traditions to explore a range of topics relating to Jews and food. Food for Thought is designed to encourage participants to think critically about the food that they eat and the ways their food choices affect the health of their community and the planet.