Hazon Educational Library: Jewish Ritual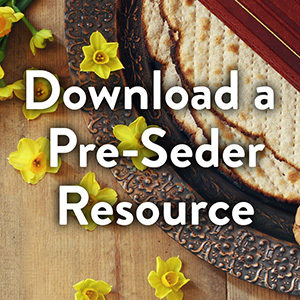 JIFA and Hazon
As you prepare for the Passover seder this year, consider using these four questions to help inform your own conscious food choices, and to enhance your discussions with family and friends during the holiday.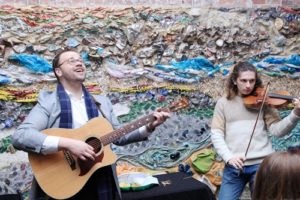 by Sarah Julia Seldin
Jewish Farmer Network
This program leads a discussion through text of the significance of joy to Sukkot and how Jewish tradition teaches us to inhabit that joy through generosity and hospitality.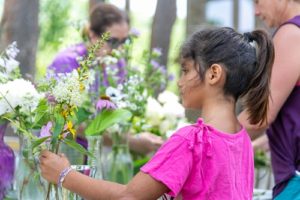 by Noah Weinberg
Gann Academy
This program is a snappy rotational way for lots of young people to experience the farm.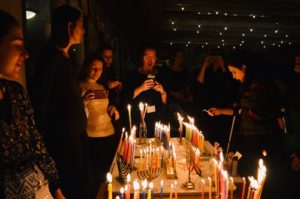 by Liana Rothman
Isabella Freedman
Three-fold workshop, which involves delving into the history of dairy on Hanukkah, making cheese and butter, and a discussion about the dairy industry and striving towards greater ethical consumption under capitalism, under the lens of our environmental crisis.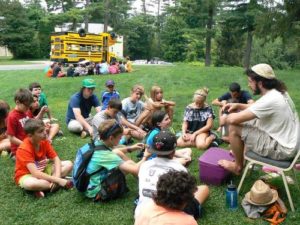 by Jessica Wolfe
Isabella Freedman
Students will learn how the Jewish holidays relate to the water cycle. We will look at the water cycle of North East United States & Israel to compare and contrast the differences between the water cycles in each region and the holidays that occur during those times.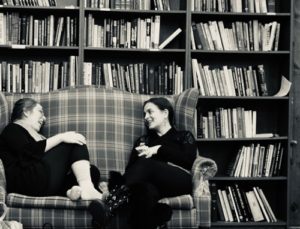 by Chelsea Taxman
Eden Village Camp
Allow intuition to guide you. Explore what resonates for you. Leave behind what does not resonate. Ultimately, the oracle cards are you ? your connection, intuition and interpretation.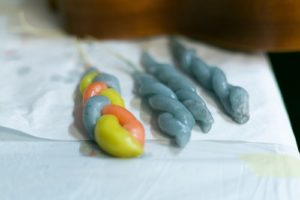 by Aliza Heeren
Eden Village Camp
In this program, participants explore the intention of Shabbat and the traditional and modern meaning and purpose of lighting Shabbat candles. Participants learn about the value of making Jewish ritual objects by hand, and get a small taste of the exciting world of bees!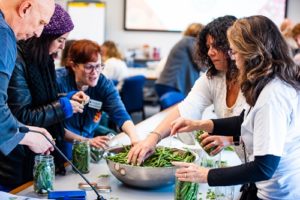 by Rebecca Leung
Abundance Farm
This program is a lesson on making grape juice from grapes. Participants will have the opportunity to discuss what makes grape juice holy.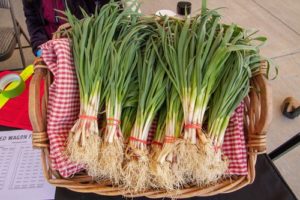 by Sara Just-Michael
Grow Torah
A Rosh Hashana seder during which you will be connecting food to different intentions for the new year.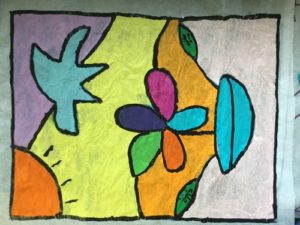 by Sarah Julia Seldin
Jewish Farmer Network
This program leads participants in mikveh, Jewish ritual immersion, in a spring-fed stream.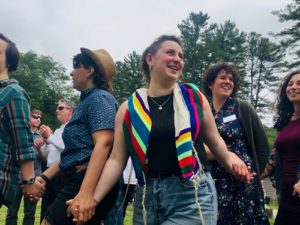 by Liana Rothman
Isabella Freedman
Explore the landscape and tune into your spirituality by engaging with nature and self through song and silence.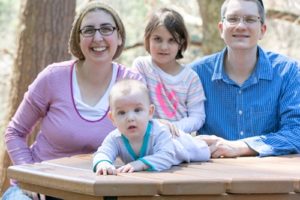 by Allison Blonder
Shalom Institute
Experience the magic of Jewish summer camp with your family! Enjoy action-packed (or leisurely) days and nights to create a lifetime of memories together. Celebrate Shabbat with the JCA community, learn more about Sukkot, enjoy an unplugged weekend in nature, and enjoy activities centered around the values of Kehilla (community) and Shomrei Adamah (keepers of the Earth).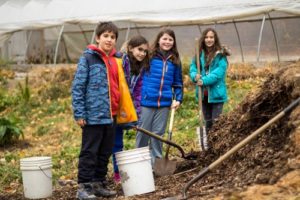 by Jessica Wolfe
Tamarack Camps
This Tamarack Camps program is an introduction into the wide array of soil types and different life forms that exist in our soil. Participants will have the opportunity to explore different soil types, learn methods of sustainable and organic farming practices and explore the Jewish connection to the soil.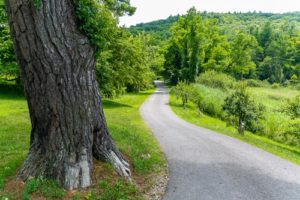 by Liana Rothman
Isabella Freedman
This program will be a poetry workshop preparing teens or adults for Tikkun Leil Shavuot (all night studying) through an immersive and meaningful poetry workshop.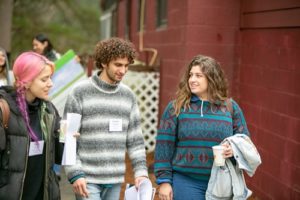 by Noah Weinberg
Gann Academy
This program was created as a non-traditional/siddur-based Zman Kodesh (sacred/prayer time) option on Shabbatonim or normal school days. The intention is to get students outside, moving/walking and connecting with each other and their environment by sharing their Jewish Journeys.