Hazon Educational Library
Curricula, sourcebooks, and other educational resources from and for the field of Jewish Outdoor, Food, Farming & Environmental Education
This open source collection includes resources produced by individuals and organizations throughout the JOFEE field. Our Educational Library, like our community, celebrates the diversity of religious observance and thought and we make every effort to accommodate the breadth and diversity of the Jewish community in our programs and curricula. We hope you will take and use what is appropriate for you and invite others to do the same.
While this resource will continue to grow and evolve, it currently includes:
• Hazon's Publications (available online and in print)
• Curricula produced by JOFEE Fellows during their Fellowship year
• Curricula and resources shared from partner JOFEE organizations
All materials are available for free download. Most are available for use and adaptation under creative commons license. Please cite authors and organizations on any materials used or adapted from these resources.
Use the filters in the bar below to narrow your search.
by Alex Voynow
Jewish Farm School
A pickling workshop taught with the magic of clowning pedagogy!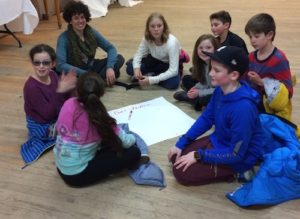 by Miki Levran
Pearlstone Center
Discussing the four elements - earth, air, water and sun - participants gained a greater understanding of the world they live in. This is a tool to help introduce the days ahead allowing the participants to get excited for what's to come, to be more engaged during the field trip, to connect to nature in their own way.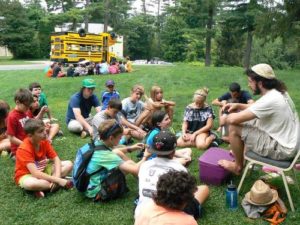 by Emily Glick
Hazon - Teva
The Topsy Turvy Bus facilitates rethinking the current, nonrenewable, and often damaging systems of the world we live in. This summer's theme was focused on water usage and conservation. Through hands on activities, the programs aims for participants to understand how we can keep our resources in the cycle. Specifically, this curriculum touches upon the carbon cycle, the soil cycle, and the water cycle. This station was one stop on a 4 station rotation.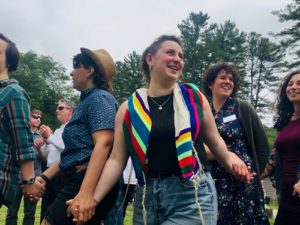 by Ze'ev Gebler
Pearlstone Center
This program combines a group walk to compost piles, and a look at vermicomposting bins, with a conversation about the Jewish value of distinguishing between rest and work. Participants will engage in text study and discuss the relationship between adding intention to our time with Shabbat, and adding intention to our space with the placement of compost.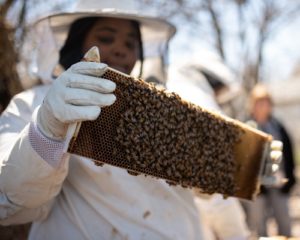 by Ryan Kaplan
Jewish Federation of Greater Atlanta
This program will help participants become more mindful and centered through modern ritual, meditation, and the creation of delicious cocktail bitters. Participants will learn how to craft their own apple and honey bitters in time for Rosh Hashanah while simultaneously reflecting on their year and starting anew with meditation and mindfulness.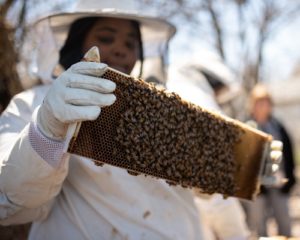 by Josh Kleymer
Mayerson JCC of Cincinnati
Using Rosh Hashanah as a springboard, the children will learn about bees and how they make honey. They will participate in a hide and seek type game before a wrap up discussion and honey taste test.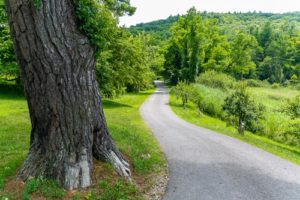 by Jared Kaminsky
Shoresh
This program will help participants develop their ability to be more mindful and aware drawing on Jewish teachings while in nature. Participants will learn how to approach the natural world from a place of curiosity, and awareness helping to improve themselves and the planet.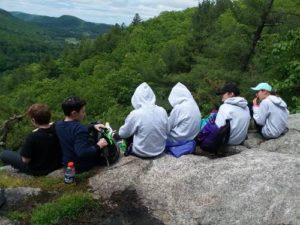 by Eli Goldstein
Bridgewater JCC
This program is a physically active introduction to The Stones text from the Talmud Bavli, Masekbet Bava Kama, which raises many questions about land, responsibility, and ownership using text and soccer cones.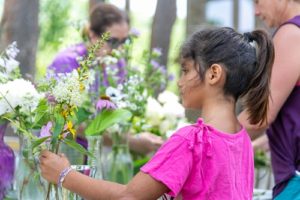 by Leora Cockrell
Camp Tawonga
This program is an introduction to the history and uses of medicinal herbs growing in the Camp Tawonga Garden. Participants will learn about how medicinal herbs connect to self-care and earth-care. Participants will learn about the healing properties of twelve medicinal herbs as well as their cultural and historic uses: Israeli, Mediterranean, Jewish and Native American. Participants will be given the opportunity to and think about what it means to connect both to their herbal heritage as well as the medicinal herbs that grow natively on this land.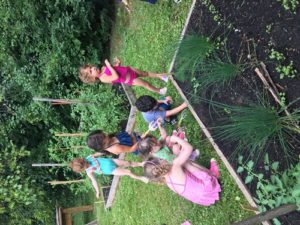 by Rachel Binstock
Urban Adamah
This program is an introduction to Jewish agricultural law. Pairing them with sustainable agriculture projects offers a taste of what it might have been like for our ancestors to follow these laws. Participants will have the opportunity to farm in small groups and to learn how many of our earth based laws also help us help our communities today.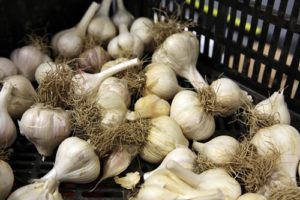 by Rose Cherneff
Abundance Farm
This program helps us explore and expand our relationship to Maror. After learning through a text study that the definition of Maror is different and also more expansive than we might have thought, participants will get to taste and then plant a wide variety of bitter leaves that could grow in their region in time for Passover.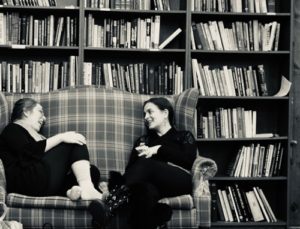 by Sarah Rovin
Pearlstone Center
The month of Av is steeped in rich agricultural, spiritual, and feminine energy. Often the month is not explored beyond the holiday of Tisha B'av, the saddest day in the Jewish calendar. However, Av represents the importance of reflection, mourning, redemption and love as well as a key moment in the Jewish agricultural calendar, the beginning of the grape harvest. This program aims to connect stories, texts, and symbols to bring together a full understanding of Av.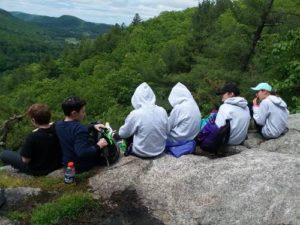 by Danielle Smith
Eden Village Camp
Students will learn how to make flour from wheat and make matzah from the flour.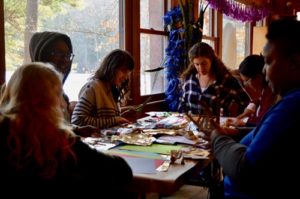 by Alex Voynow
Jewish Farm School
This program is an informational and hands-on dive into artisanal/DIY chocolate making. Participants will learn all of the steps in the process--from how cacao trees were first cultivated in ancient mesoamerica, to how to wrap their gelt in foil. Taste, touch, history, mysticism, and science are all called upon to make coherent the relationship between chocolate, ecology, and Judaism.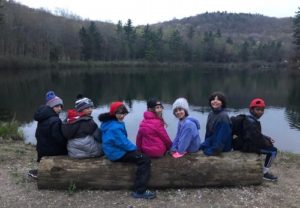 by Rachel Aronson
Hazon
This program can be incorporated into holiday programs for a harvest holiday (Sukkot, Passover, or Shavuot) especially during a Shmita year. It provides an interactive introduction to Shmita, including the basis of Shmita in Jewish text and the connection between Shmita and sustainable agriculture.