Hazon Educational Library: Sustainability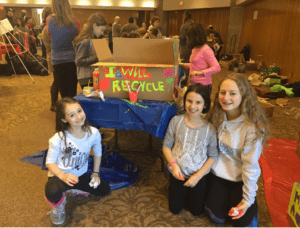 Hazon
Recycling is the process of redirecting materials that would otherwise become waste and turning them into new products. It allows you to see the tangible impact your actions have on the environment. You should feel proud of the amount of material you've diverted from the landfill! Reduce, reuse, recycle! In this saying, order is critical. Try to reduce and reuse your waste before recycling. While recycling is sometimes the best option available, it should be the last resort. Despite the challenges of recycling as a waste diversion method, it is an important sustainability tool when done properly. Hazon's Seal of Sustainability's Recycling toolkit uses Jewish framing to show you step-by-step how to recycle and how to set up a recycling program in your community.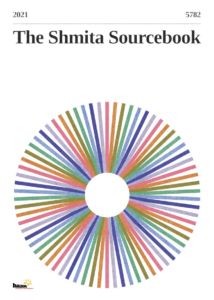 Hazon
The Hazon Shmita Sourcebook presents a guided exploration of the history, concepts, and practices of Shmita, from debt forgiveness to agricultural rest, economic adjustment to charitable giving. The updated sourcebook explores texts and commentaries that build the framework of Shmita within the biblical and rabbinic tradition, as well as contemporary voices that speak to Shmita as it relates to our modern world.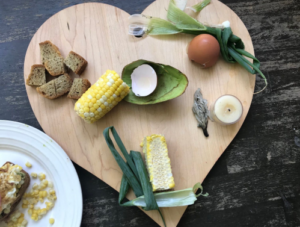 Hazon
Through the practice of a food waste ritual, we can find deep lessons in how we gather, cook, and scrap food. We visually express those lessons into a "visual blessing" using actual food scraps and stones or other found natural objects. Then, we craft and recite a spoken blessing. Together, this helps us rethink food waste in our homes and communities.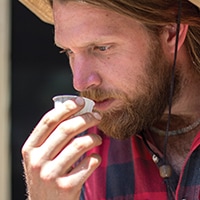 Teva
The smell test game is a way to open yourself up to the world of scents. Do you remember a time when you smelled something and it brought you back to another place? It is taught in our tradition that the sense of smell was the least changed after we left the Garden of Eden. What is a smell that reminds you of home? What is a smell that you reminds you of a Jewish holiday?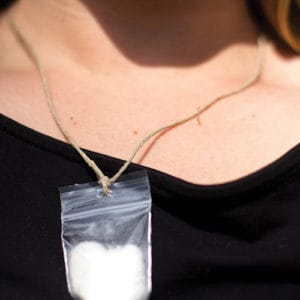 Teva
Life has the vitality to continue on and on - even with just a cotton ball, a plastic bag, and a seed - the plant will grow into a small wearable garden. Seed necklaces are a very simple activity to do outside or in a classroom. In a week or so, participants will be able to watch their seeds sprout and grow. The seeds can then either by planted or fed to animals in the garden.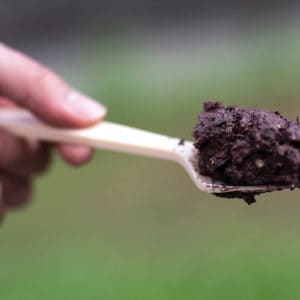 Teva
Green the world through guerilla gardening! As partners in creation we can bring more beauty and life into the world by seeding areas with more wild flowers. We have inherited a world full of beauty and we know that there are places that could use more wildlife. Through making seed balls we can take small steps toward that more colorful future.
Teva
What can return to the earth quickly and what will stick around for hundreds of years? This game will challenge participants to think critically about the trash they produce, what happens when they throw things ?away? and how the earth plays a role in this process.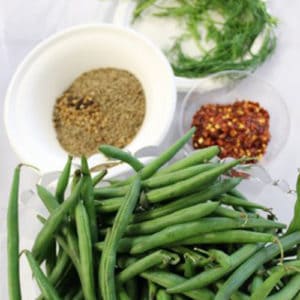 Teva
There are many options to preserve each season's harvest, including canning, vinegar pickling, drying, blanching and freezing. This particular activity teaches lacto-fermentation pickling - an easy, fun and extremely health-friendly method of food preservation. Participants will take home a jar of their own and in a few days will be able to eat their own pickles!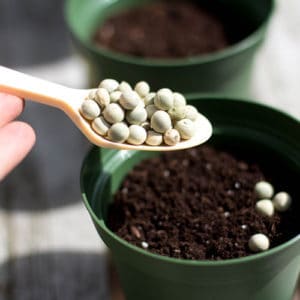 Teva
Microgreens are mini versions of regular vegetables. The shoots are harvested at a young age, before they grow into fully matured plants. They have a wonderful flavor and are richer in nutrition than their larger counterparts. Best of all, microgreens are fun and easy to grow!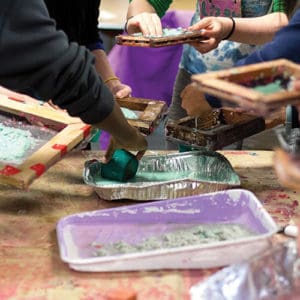 Teva
As we learn from our tradition, we have a responsibility to care for the trees we have and to plan trees for the future. Recycled papermaking is a way of making new paper without needing to harvest more trees.
Teva
Our tradition teaches that Shmirat HaGuf (care of our bodies) is important so that we can do good work in the world. To love ourselves we need to take care of our mind, body, and spirit. Using natural products with simple earth-based ingredients is a way of taking care of our bodies and gifting to others.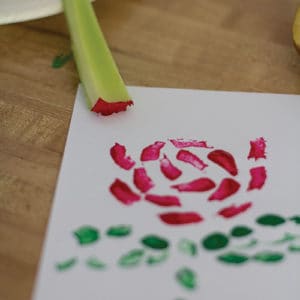 Teva
Instead of buying stamps made of plastic or styrofoam, use the unique and natural patterns found in nature to create beautiful art to send to friends and family. If this activity is being run in close proximity to a Jewish holiday, postcards can be framed specifically for these occasions. For example, use oranges, apricots and figs around Tu B'Shvat, use apples for Rosh HaShanah, and use a lulav and etrog after Sukkot.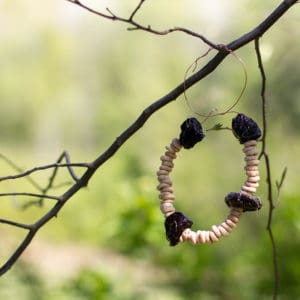 Teva
In Judaism, treating animals with respect and kindness is very important. Some of our most important biblical heroes, like Jacob and Moses, were shepherds who treated their animals with love and care. Rebecca was known for her significant kindness to animals. Use a combination of recycled and natural materials to make a take-home bird feeder for your local feathered friends!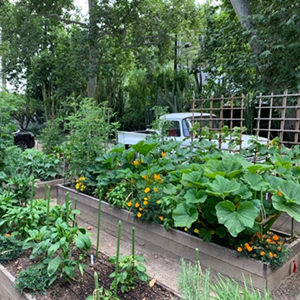 by Lior Gross and Hazon
Teva
This source sheet is a dive into Jewish tradition's commentary on prohibitions against wanton waste, environmental stewardship, responsibility for community members in need, and responses to hunger and surplus. We hope that it serves to mobilize Jewish communities to act on climate change and food injustice by reducing food waste, keeping it out of landfills, and transforming it to reduce food insecurity.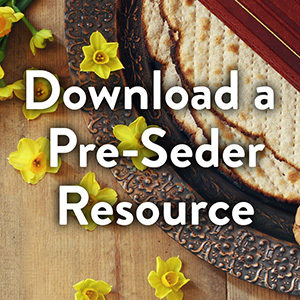 JIFA and Hazon
As you prepare for the Passover seder this year, consider using these four questions to help inform your own conscious food choices, and to enhance your discussions with family and friends during the holiday.