Hazon Educational Library
Curricula, sourcebooks, and other educational resources from and for the field of Jewish Outdoor, Food, Farming & Environmental Education
This open source collection includes resources produced by individuals and organizations throughout the JOFEE field. Our Educational Library, like our community, celebrates the diversity of religious observance and thought and we make every effort to accommodate the breadth and diversity of the Jewish community in our programs and curricula. We hope you will take and use what is appropriate for you and invite others to do the same.
While this resource will continue to grow and evolve, it currently includes:
• Hazon's Publications (available online and in print)
• Curricula produced by JOFEE Fellows during their Fellowship year
• Curricula and resources shared from partner JOFEE organizations
All materials are available for free download. Most are available for use and adaptation under creative commons license. Please cite authors and organizations on any materials used or adapted from these resources.
Use the filters in the bar below to narrow your search.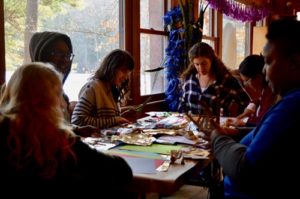 by Alex Voynow
Jewish Farm School
This program is an informational and hands-on dive into artisanal/DIY chocolate making. Participants will learn all of the steps in the process--from how cacao trees were first cultivated in ancient mesoamerica, to how to wrap their gelt in foil. Taste, touch, history, mysticism, and science are all called upon to make coherent the relationship between chocolate, ecology, and Judaism.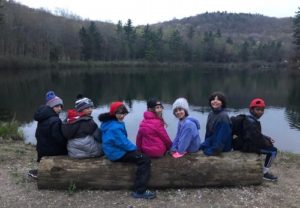 by Rachel Aronson
Hazon
This program can be incorporated into holiday programs for a harvest holiday (Sukkot, Passover, or Shavuot) especially during a Shmita year. It provides an interactive introduction to Shmita, including the basis of Shmita in Jewish text and the connection between Shmita and sustainable agriculture.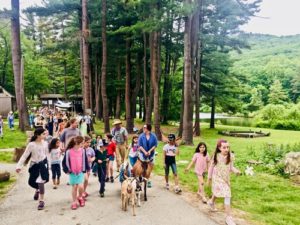 by Rebecca Remis
Eden Village West
Through this activity, campers will be able to walk goats to pasture, learn a melody to Psalm 23, and relate shepherding goats to shepherding humans (through social norms).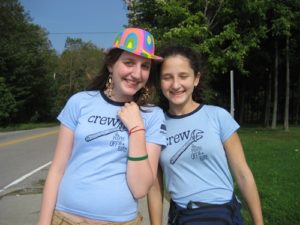 by Maya Havusha
Eden Village Camp
The idea behind this program was to bring Purim to life in the middle of summer- a completely unexpected and ridiculously silly idea.The main goal for camp programming is always have fun, but just beneath that is our responsibility to educate our campers and create connections between Judaism, social justice, environmentalism and help them discover who they are (and who they want to be) in this big wild world. This program offers space for all of this! Campers will be split into small groups and have to overcome challenges placed before them, just like Esther did many years ago and begin to think about how they honor themselves, how they care for those around them, and how they stand up for what they believe in.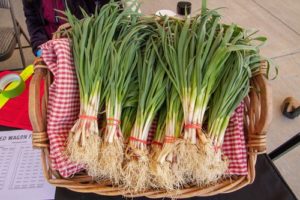 by Bailey Lininger
Tamarack Camps
This program is a unique, interactive activity for a festival-style event that combines knowledge of local wild edible plants and the Jewish tradition of Shmita. For this program, the educator creates four unique ?trading cards? to pass out at the event, and two examples of local, foraged food. The trading cards serve as a way to get participants interested in the connections between wild edible plants and Shmita, and the food samples demonstrate the ease and accessibility of foraging.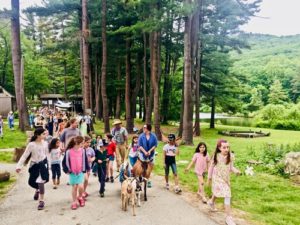 by Jared Kaminsky
Shoresh
This event is Shoresh?s 4th annual fundraiser celebrating our ten year anniversary. We gathered over 400 people to learn about our organization and our impact while enjoying delicious food in community. Our internal goal was to raise money to support our efforts, introduce new community members to our organization, and honour the many people who have been involved over the years.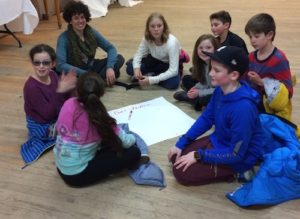 by Ren Feldman
Eden Village Camp
The participants will reflect on their personal experiences with 'good' and 'bad' education. Participants will practice learning by making their own personal connections to things and by allowing themselves to notice without making assumptions or conclusions. The participants will read texts about Jewish laws, practice making their own connections, and in teams will create short experiential programs about the texts for each other. Participants will express when and how to apply these methods in educational settings and casual settings.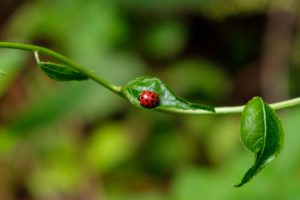 by Sarah Rovin
Pearlstone Center
This program is meant to open up participants to Torah of the forest and the farm, to see where the materials come from and to connect to the beauty and awe of a physical Torah. In the fall on the east coast, the forest comes alive with color, as the trees turn and drop their leaves and their seeds. By exploring and examining a few of the elements that make up our physical Torah, participants will walk away with an altered view and understanding of our most central text.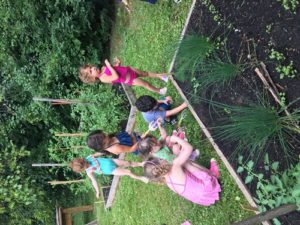 by Michael Fraade
Jewish Community of Louisville
Children planted seeds in a soil-filled wagon, which could easily be transported from classroom to classroom, and watched them grow over the course of four weeks. The culmination of the program was to bring the children and wagon out to the J's main garden to see how their plants fit into a larger picture and to allow them to sample many of the things they helped grow. The program also touched on topics such as where food comes from, Hebrew vocabulary, composting, using the five senses, and making observations.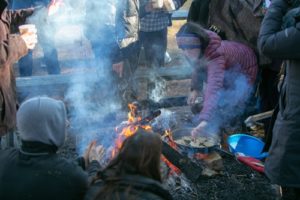 by Maya Havusha
Eden Village Camp
Invite the magic of the forest into your life! Celebrate Lag B'Omer, an ancient Jewish festival about survival and spirituality, by rejoicing with our Eden Village community. Explore new forest skills, learn about kabbalah, and of course eat yummy snacks around the fire. With new eyes learn these time tested wilderness survival skills, such as shelter and fire building, making bows and arrows, wild edible walks among others.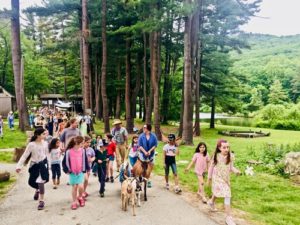 by Miki Levran
Pearlstone Center
Participants will challenge themselves in this night time activity as they walk blindfolded through the woods towards the blast of the shofar. This will be an experience that allows them to gain more trust within themselves and the world around them without using their strongest sense, sight. While connecting to traditions of other cultures, participants will gain a greater understanding of trust and a sense of what it means to be a wandering Jew by walking towards freedom/light.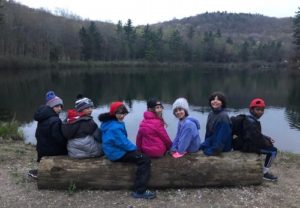 by Shani Mink
Pearlstone Center
This program is an interactive and connective approach to the ritual of Hoshanah Rabbah. Each day of Sukkot we say Hoshanah! meaning 'Please Save Us!?' and so, after learning the basics of Hoshanah Rabbah and exploring the boundaries what we mean when we say 'us', participants will have the opportunity to write their own 'Hoshanot' for the sake of different aspects of creation.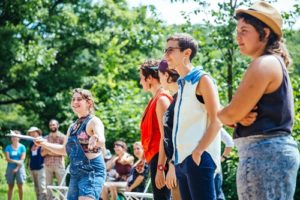 by Amanda Herring
OneTable
Shabbat is a time to sit and enjoy good food and good company, sourcing your food intentionally can bring a new level of mindful gratitude to your dinner table. It can also be delicious and filling! Shabbat rituals can be adapted to be relevant to your life, and the season. Local urban farms are doing amazing work in the D.C. area and our Jewish values teach us to support their work in any way we can. You can replicate this celebration at your Shabbats by thinking sustainably and seasonally, and reaching out to local farms.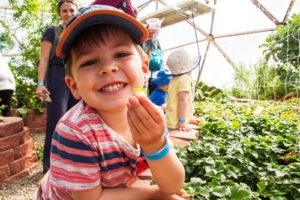 by Daniella Aboody
Wilderness Torah
In the tradition of the Kabbalists (16th century mystics of Tsfat, Israel), we gather in the forest to create an experiential Tu B'Shvat seder (ceremony) that connects us to the trees and the elements, and we are taken on a journey from the physical world to the spiritual world. This oral tradition within Judaism encourages us to open ourselves to the mystery, wonder and creativity that this time of renewal and rebirth brings. During the seder, we delight in experiencing and tasting of p'ri ha-etz (the fruit of the trees) and celebrate the season together through the five senses, movement, mindfulness, ritual, and Tu B'Shvat teachings.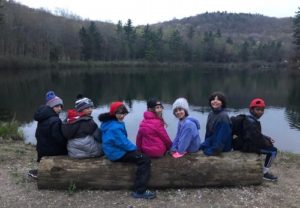 by Bailey Lininger
Tamarack Camps
This is a program that is intended to serve a large audience with a wide age range and little or no experience in the natural world or with nature-based Judaism. It is a stations-based program in which small groups (in this case, groups of 4-8) travel from activity to activity on a rotation, spending about twenty minutes at each station. In order to serve such a wide age range and interest/experience level, the stations are diverse in topic and activity, with the intention that all participants will find themselves challenged and engaged in at least a few of the activities, if not all.