Hazon Educational Library
Curricula, sourcebooks, and other educational resources from and for the field of Jewish Outdoor, Food, Farming & Environmental Education
This open source collection includes resources produced by individuals and organizations throughout the JOFEE field. Our Educational Library, like our community, celebrates the diversity of religious observance and thought and we make every effort to accommodate the breadth and diversity of the Jewish community in our programs and curricula. We hope you will take and use what is appropriate for you and invite others to do the same.
While this resource will continue to grow and evolve, it currently includes:
• Hazon's Publications (available online and in print)
• Curricula produced by JOFEE Fellows during their Fellowship year
• Curricula and resources shared from partner JOFEE organizations
All materials are available for free download. Most are available for use and adaptation under creative commons license. Please cite authors and organizations on any materials used or adapted from these resources.
Use the filters in the bar below to narrow your search.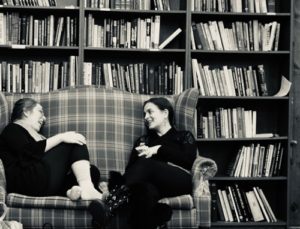 by Sarah Rockford
Colby College
How can we use concepts of environmentalism to augment and evolve our understanding of what constitutes kosher food? What if we draw on the concept of kashrut and go beyond it to try out a new word: eco-kashrut?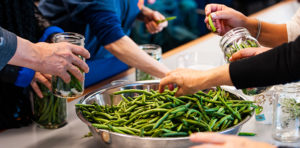 by Stephanie Salem
de Toledo High School
This program will introduce participants to the Jewish brachot over food and educate them about the food supply chain.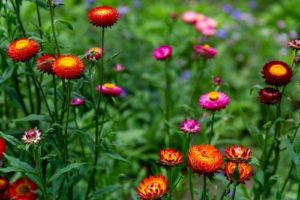 by Rebecca Leung
Abundance Farm
This program is an introduction to the life cycle of a milkweed plant and its connection to the life cycle of monarch butterflies. Participants will have the opportunity to identify and plant milkweed and learn a song in Hebrew about butterflies.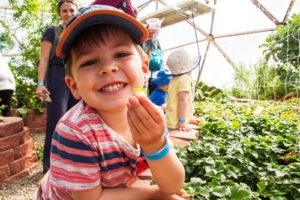 by Molly Sease
Milk and Honey Farm
This program was designed for families with young children to connect with each other, their community, and the earth through multi-sensory activities centered around Passover and the coming of spring.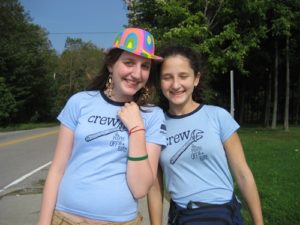 by Maddy Winard
Urban Adamah
This Urban Adamah CIT leadership retreat is meant to connect CITs for summer camp to the farm, build and foster community, strengthen their connection to earth-based Judaism, and provide deeper leadership training.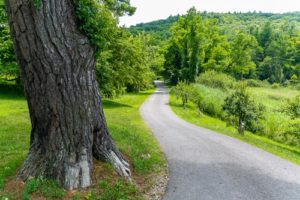 by Liana Rothman
Isabella Freedman
This program will be a poetry workshop preparing teens or adults for Tikkun Leil Shavuot (all night studying) through an immersive and meaningful poetry workshop.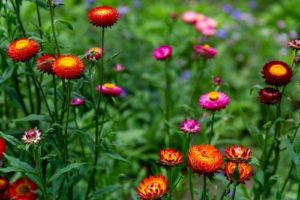 by Chelsea Taxman
Eden Village Camp
Flower Essences is a hands-on lesson about plant medicine making for mind and spirit. Participants will learn about the history of flower essences, how it relates to Judaism, and then create their own essence with intention.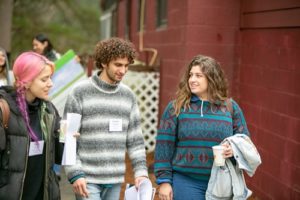 by Noah Weinberg
Gann Academy
This program was created as a non-traditional/siddur-based Zman Kodesh (sacred/prayer time) option on Shabbatonim or normal school days. The intention is to get students outside, moving/walking and connecting with each other and their environment by sharing their Jewish Journeys.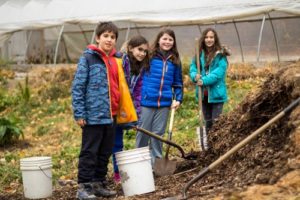 by Jessica Wolfe
Tamarack Camps
This Tamarack Camps program is an introduction into the wide array of soil types and different life forms that exist in our soil. Participants will have the opportunity to explore different soil types, learn methods of sustainable and organic farming practices and explore the Jewish connection to the soil.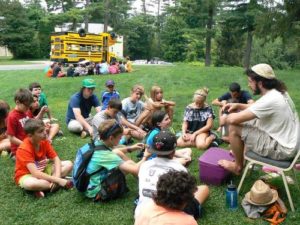 by Hannah Fine
Hazon Detroit
This curriculum engages students with the Topsy Turvy Bus and its sustainable attributes and teaches about sunlight and vegetable oil as alternative energy sources.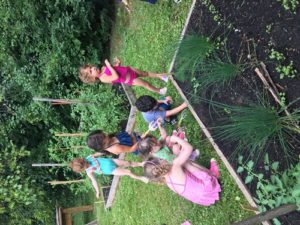 by Sarah Julia Seldin
Jewish Farmer Network
This program is an introduction to the intersection of Judaism and agriculture, woven through the experience of a Shabbat dinner with blessings, food, conversation Jews as a people of the land.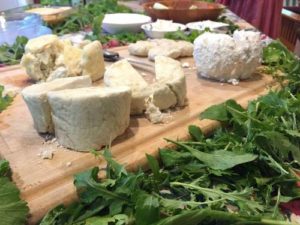 by Cole Siegel
Isabella Freedman
Participants will learn to make ricotta cheese from fresh goat milk, while digging into various Jewish and secular texts, guided by the question: ?Why do we eat dairy on this holiday??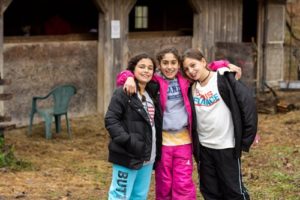 by Clara Feigelson
Pearlstone Center
This Maccabiah-style evening program is an active, action-packed competition that allows campers to practice new skills, work together on teams, and learn about plants and animals.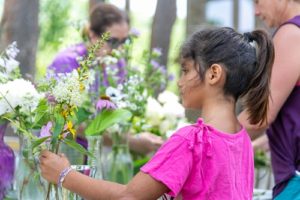 by Beth Denaburg
Shoresh
This program brings the Biblical story of Pesach into a modern urban nature setting. Participants are encouraged to take on the roles of wandering Israelites recently escaped from Egypt, while also learning about the plants that are safe and good to eat from the natural setting currently surrounding them.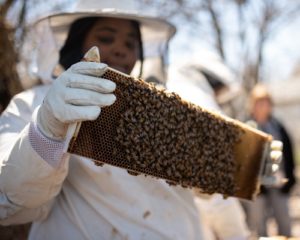 by Allison Blonder
Shalom Institute
This curriculum introduces honey, honeybees, and their connection to Jewish tradition.