Hazon Educational Library: Pickling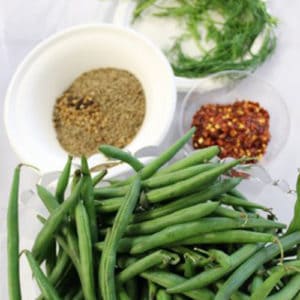 Teva
There are many options to preserve each season's harvest, including canning, vinegar pickling, drying, blanching and freezing. This particular activity teaches lacto-fermentation pickling - an easy, fun and extremely health-friendly method of food preservation. Participants will take home a jar of their own and in a few days will be able to eat their own pickles!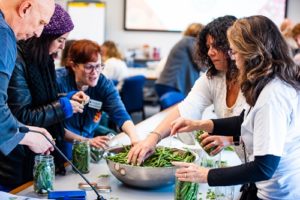 by Rachel Aronson
Hazon
This program provides an introduction to pickling and an overview of food justice issues. Participants will leave with a jar of pickles and knowledge of the pickling process, and with deeper insight into the importance of local food and workers' rights in the food system.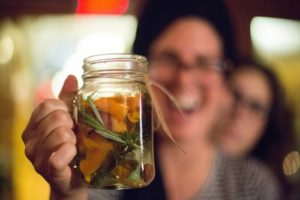 by Nicole Cruz
Peninsula JCC
Explore new ways to preserve and eat seasonal food with your children in this easy and fun hands-on workshop. Learn about the history of pickling and its connections to Jewish traditions. In this workshop, we will create two different types of pickles- a 'quick' pickle using vinegar and a fermented pickle that you can take home to watch develop.
by Alex Voynow
Jewish Farm School
A pickling workshop taught with the magic of clowning pedagogy!