Hazon Educational Library: land ownership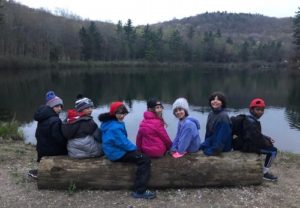 by Shani Mink
Pearlstone Center
This program presents students with the opportunity to delve deeply into the hidden messages of verse 50b of the Bava Kama (the stones text). Through text study, discussion and a hands-on activity, students will explore their relationship with the public domain. After investigating the myriad ways in which we might violate the public domain, students will actively nurture the public domain through shared intentions for community prosperity hidden inside a seed ball or planted beneath a tree.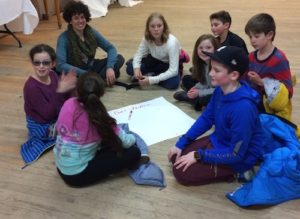 by Nicole Cruz
Peninsula JCC
'The Stones' text, from Talmud Bavli, Masekhet Bava Kama 50b, brings its readers back to ancient times. However, the lessons that can be learned from this text transcend time. In this program, participants will delve deep into 'The Stones' text, making connections relevant to today's world. Through this discussion, participants will discover what defines a community, and how in order to make an impact in a community, we must find a balance between protecting the Earth and meeting our own personal needs.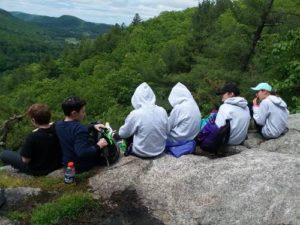 by Eli Goldstein
Bridgewater JCC
This program is a physically active introduction to The Stones text from the Talmud Bavli, Masekbet Bava Kama, which raises many questions about land, responsibility, and ownership using text and soccer cones.