Hazon Educational Library: rosh hashanah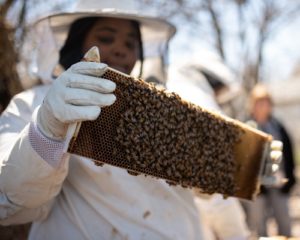 by Darya Watnick
Edlavitch DC JCC
This program is an opportunity for families with young children to engage in the Jewish rituals and traditions surrounding the holiday of Rosh Hashanah. They will be able to meet families like themselves while spending the morning creating a meaningful and educational connection with a Jewish holiday.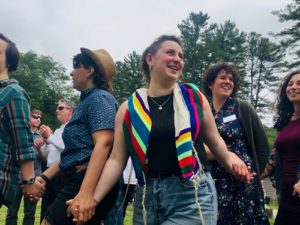 by Jess Berlin
Hazon
In this session we will connect ecology with the ritual of tashlich. We will look at evidence of this year's drought on the farm and the impact that water deprivation has on the land. Connections will be made between our observations to Jewish text about the cycle of rain as a reflection of our relationship with God. Together, we will create a ritual for internal healing at the bank of Lake Miriam.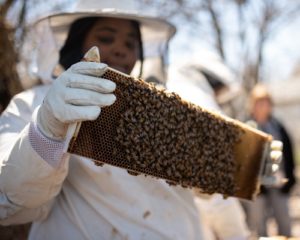 by Josh Kleymer
Mayerson JCC of Cincinnati
Using Rosh Hashanah as a springboard, the children will learn about bees and how they make honey. They will participate in a hide and seek type game before a wrap up discussion and honey taste test.