Hazon Educational Library: Stations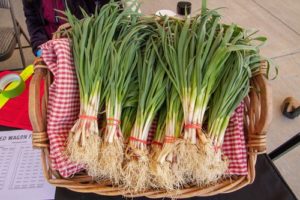 by Amanda Herring (OneTable), Mollie Sharfman (GatherDC), Elizabeth Heyman (Jews United for Justice)
Experience Sukkot as a celebration of the seasonal harvest while in an urban setting! Join us on an urban farm in downtown D.C. to celebrate the season's bounty with hands-on workshops and a farm-to-Sukkah feast grounded in the themes of the agricultural harvest festival. We invite you to end your week by taking a pause from the busyness of the city to connect with nature and eat from the harvest at Common Good City Farm. From a pickling lesson to tasting local seasonal ciders, we will come together and celebrate abundance both on the farm and in our lives.
Tags:
20s & 30s
,
cider
,
collaboration
,
community
,
farm and garden
,
local sourcing
,
ritual
,
seasonality
,
Shabbat
,
Stations
,
Sukkot
,
urban agriculture
,
young adults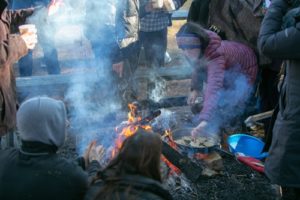 by Maya Havusha
Eden Village Camp
Invite the magic of the forest into your life! Celebrate Lag B'Omer, an ancient Jewish festival about survival and spirituality, by rejoicing with our Eden Village community. Explore new forest skills, learn about kabbalah, and of course eat yummy snacks around the fire. With new eyes learn these time tested wilderness survival skills, such as shelter and fire building, making bows and arrows, wild edible walks among others.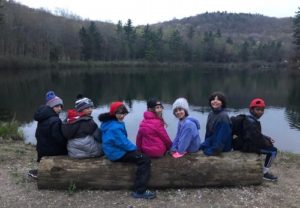 by Bailey Lininger
Tamarack Camps
This is a program that is intended to serve a large audience with a wide age range and little or no experience in the natural world or with nature-based Judaism. It is a stations-based program in which small groups (in this case, groups of 4-8) travel from activity to activity on a rotation, spending about twenty minutes at each station. In order to serve such a wide age range and interest/experience level, the stations are diverse in topic and activity, with the intention that all participants will find themselves challenged and engaged in at least a few of the activities, if not all.