Hazon Educational Library: water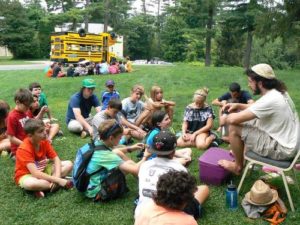 by Jessica Wolfe
Isabella Freedman
Students will learn how the Jewish holidays relate to the water cycle. We will look at the water cycle of North East United States & Israel to compare and contrast the differences between the water cycles in each region and the holidays that occur during those times.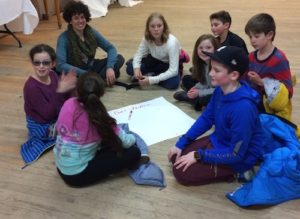 by Miki Levran
Pearlstone Center
Discussing the four elements - earth, air, water and sun - participants gained a greater understanding of the world they live in. This is a tool to help introduce the days ahead allowing the participants to get excited for what's to come, to be more engaged during the field trip, to connect to nature in their own way.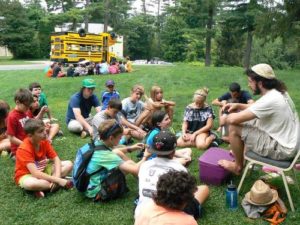 by Emily Glick
Hazon - Teva
The Topsy Turvy Bus facilitates rethinking the current, nonrenewable, and often damaging systems of the world we live in. This summer's theme was focused on water usage and conservation. Through hands on activities, the programs aims for participants to understand how we can keep our resources in the cycle. Specifically, this curriculum touches upon the carbon cycle, the soil cycle, and the water cycle. This station was one stop on a 4 station rotation.