Hazon Educational Library: Nature and Outdoors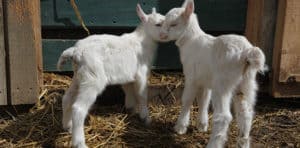 Hazon
There are four New Years festivals recorded in the Mishnah. You've probably heard of Tu B'Shvat, the new year of the trees, and Rosh HaShanah, the Jewish New Year. But did you know that Judaism has a New Year for the Animals? It's called Rosh Hashanah La'Behemot, and it falls on Elul 1. Just as Tu B'Shvat has been revived as a Jewish Earth Day, Rosh Hashanah La'Behemot is a modern-day reminder of human relationships with animals. Animals provide humans with companionship, food, clothing and so much more. Rosh Hashanah La'Behemot is a time for us to honor our relationships with behemot, the animals in our lives.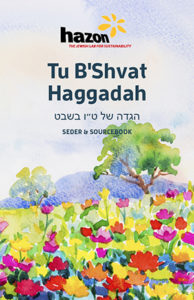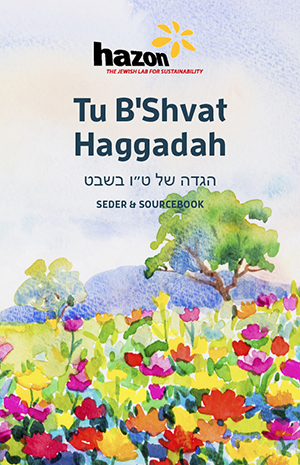 Hazon
The Hazon Tu B'Shvat Haggadah offer thoughts and ideas to help you celebrate Tu B'Shvat in your home or community. The texts, questions, activities, and suggestions can serve as guides for viewing Tu B'Shvat through fresh eyes and recontextualizing traditions.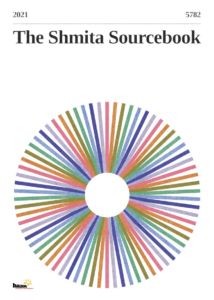 Hazon
The Hazon Shmita Sourcebook presents a guided exploration of the history, concepts, and practices of Shmita, from debt forgiveness to agricultural rest, economic adjustment to charitable giving. The updated sourcebook explores texts and commentaries that build the framework of Shmita within the biblical and rabbinic tradition, as well as contemporary voices that speak to Shmita as it relates to our modern world.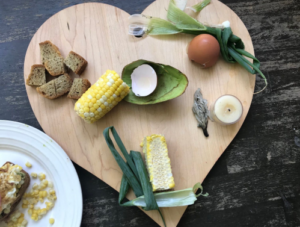 Hazon
Through the practice of a food waste ritual, we can find deep lessons in how we gather, cook, and scrap food. We visually express those lessons into a "visual blessing" using actual food scraps and stones or other found natural objects. Then, we craft and recite a spoken blessing. Together, this helps us rethink food waste in our homes and communities.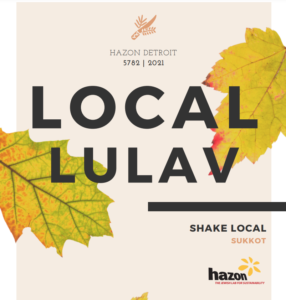 Hazon
A Sukkot resource packet with everything you need to shake sustainable, local lulavim. Filled with relevant educational materials, practical shaking and assembly instructions, and accessible spiritual and environmental insights. Created for the Metro Detroit community.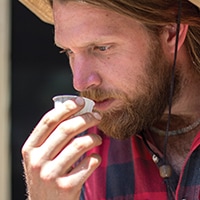 Teva
The smell test game is a way to open yourself up to the world of scents. Do you remember a time when you smelled something and it brought you back to another place? It is taught in our tradition that the sense of smell was the least changed after we left the Garden of Eden. What is a smell that reminds you of home? What is a smell that you reminds you of a Jewish holiday?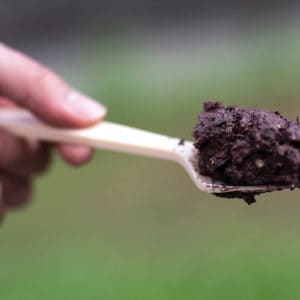 Teva
Green the world through guerilla gardening! As partners in creation we can bring more beauty and life into the world by seeding areas with more wild flowers. We have inherited a world full of beauty and we know that there are places that could use more wildlife. Through making seed balls we can take small steps toward that more colorful future.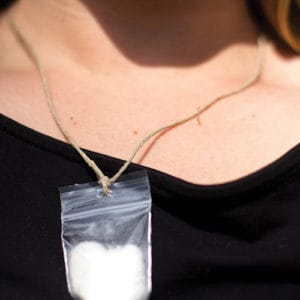 Teva
Life has the vitality to continue on and on - even with just a cotton ball, a plastic bag, and a seed - the plant will grow into a small wearable garden. Seed necklaces are a very simple activity to do outside or in a classroom. In a week or so, participants will be able to watch their seeds sprout and grow. The seeds can then either by planted or fed to animals in the garden.
Teva
In the Garden of Eden, Adam named all the creatures in the garden and looked into their souls, basing their names on their essence. Here in a small way we have the opportunity to create and name pipe cleaner creatures. There is amazing diversity of life on the planet. What animals do you interact with and what are their needs?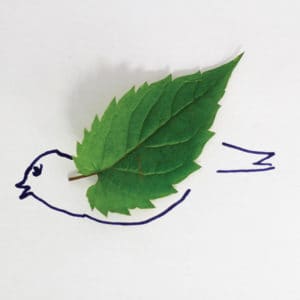 Teva
Nature provides beautiful materials which we can create art with. Together we will create lasting art by making leaf rubbings and leaf art. Know that each leaf is different and beauty can be found in each and every leaf. In our Amidah prayer, we give thanks for the miracles that are with us every day.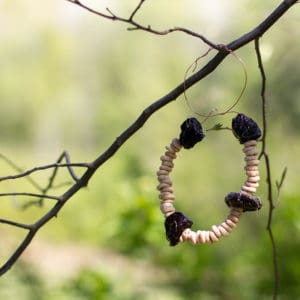 Teva
In Judaism, treating animals with respect and kindness is very important. Some of our most important biblical heroes, like Jacob and Moses, were shepherds who treated their animals with love and care. Rebecca was known for her significant kindness to animals. Use a combination of recycled and natural materials to make a take-home bird feeder for your local feathered friends!
Teva
Developing ritual objects can bring a depth of meaning into our lives. Create your own blended Havdalah spices to bring home in its own sachet. Learn about different herbs and spices and how they connect to the world around us!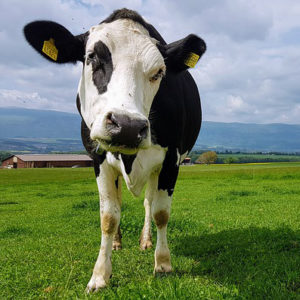 Hazon
The connection between industrial animal agriculture and climate change is significant. But why and how is that so? This two-page source sheet presents a string of data that tells a concise and compelling story of the connection between industrial animal agriculture and climate change. Based on the writings of Jonathan Safran Foer in his book We Are the Weather: Saving the Planet Begins at Breakfast.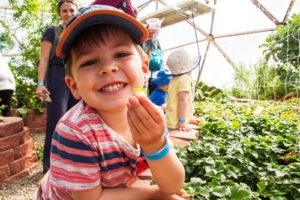 by Sarah Rockford
Colby College
There are anecdotal stories about food throughout the Torah. These food-cameos are, perhaps, even more instructive in the origins of Jewish food culture than the direct instructions about what may be eaten.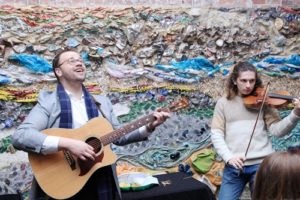 by Sarah Julia Seldin
Jewish Farmer Network
This program leads a discussion through text of the significance of joy to Sukkot and how Jewish tradition teaches us to inhabit that joy through generosity and hospitality.