Hazon Educational Library: Jewish Agricultural Traditions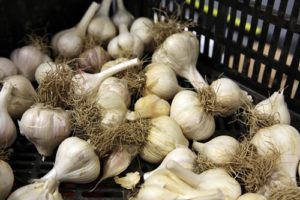 by Rose Benjamin
Urban Adamah
This program is an introduction to the workers within the American food system, ranging from migrant farm workers, to CEOs of large GMO's, to the average consumer in Berkeley, CA. This program reflects on the Jewish morals of Oschek (how to treat laborers) and explores this morals' relevance to our American food system. Lastly, this program encourages participants to reflect on their role as a consumer, and how to use their privilege and power in a positive way.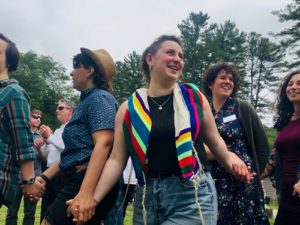 by Ze'ev Gebler
Pearlstone Center
This program combines a group walk to compost piles, and a look at vermicomposting bins, with a conversation about the Jewish value of distinguishing between rest and work. Participants will engage in text study and discuss the relationship between adding intention to our time with Shabbat, and adding intention to our space with the placement of compost.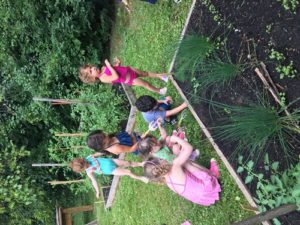 by Rachel Binstock
Urban Adamah
This program is an introduction to Jewish agricultural law. Pairing them with sustainable agriculture projects offers a taste of what it might have been like for our ancestors to follow these laws. Participants will have the opportunity to farm in small groups and to learn how many of our earth based laws also help us help our communities today.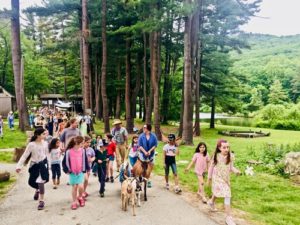 by Rebecca Remis
Eden Village West
Through this activity, campers will be able to walk goats to pasture, learn a melody to Psalm 23, and relate shepherding goats to shepherding humans (through social norms).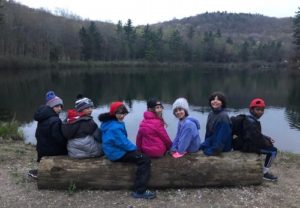 by Rachel Aronson
Hazon
This program can be incorporated into holiday programs for a harvest holiday (Sukkot, Passover, or Shavuot) especially during a Shmita year. It provides an interactive introduction to Shmita, including the basis of Shmita in Jewish text and the connection between Shmita and sustainable agriculture.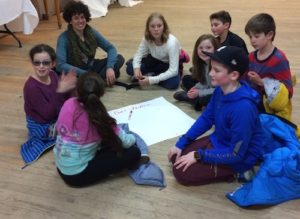 by Anika Rice
Urban Adamah
Cob is a structural composite of earth-based materials: clay, sand, straw and water. People all over the world have used cob for centuries to sculpt buildings by hand. Learning to build with earth-based materials can broaden participants' understandings of how the earth provides everything that humans need to live. Mixing cob, making cob bricks, or applying cob directly to a larger structure is an embodied means for empowering participants to make things on their own and to source materials sustainably. This lesson also touches on the importance of place in natural building, with a map exploration about how different cultures build with different things based on their environments.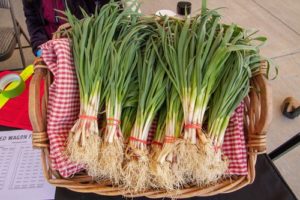 by Bailey Lininger
Tamarack Camps
This program is a unique, interactive activity for a festival-style event that combines knowledge of local wild edible plants and the Jewish tradition of Shmita. For this program, the educator creates four unique "trading cards" to pass out at the event, and two examples of local, foraged food. The trading cards serve as a way to get participants interested in the connections between wild edible plants and Shmita, and the food samples demonstrate the ease and accessibility of foraging.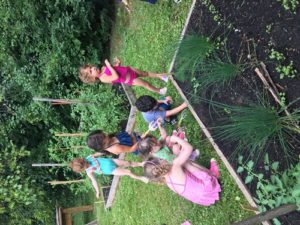 by Michael Fraade
Jewish Community of Louisville
Children planted seeds in a soil-filled wagon, which could easily be transported from classroom to classroom, and watched them grow over the course of four weeks. The culmination of the program was to bring the children and wagon out to the J's main garden to see how their plants fit into a larger picture and to allow them to sample many of the things they helped grow. The program also touched on topics such as where food comes from, Hebrew vocabulary, composting, using the five senses, and making observations.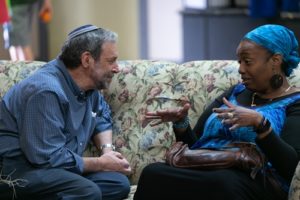 by Liora Lebowitz
Jewish Farm School
This program is to engage with both Jewish and non-Jewish environmentally themed texts after having had the experience of working on a farm. This is a discussion based program where conversations happened both in pairs and as an entire group to think about the texts presented.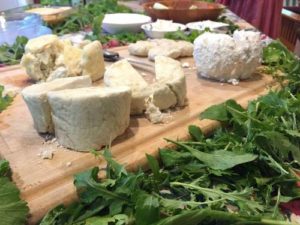 by Emily Glick
Hazon - Teva
This workshop explores the history of dairy in the context of Judaism and Jewish tradition. It teaches participants how to easily make their own cheese and butter (they will leave the session being able to try both), while touching upon the modern-day dairy industry and its relation to Kashrut.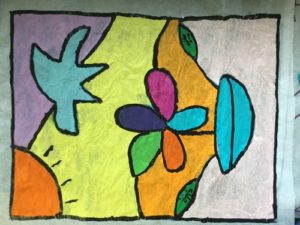 by Elizabeth Kaplan
JCC of Greater Boston Discovery Club
This program has been implemented as part of a 9-week series called Fantastic Farmers that meets for one hour per week at Newton Community Farm. The farm is a non-profit community farm located next door to the JCC that strives to benefit the community by providing locally grown produce through a CSA, educating the public about sustainable agriculture, and preserving Newton?s last working farm as a historic site and valuable open space.