Hazon Educational Library: Jewish Food traditions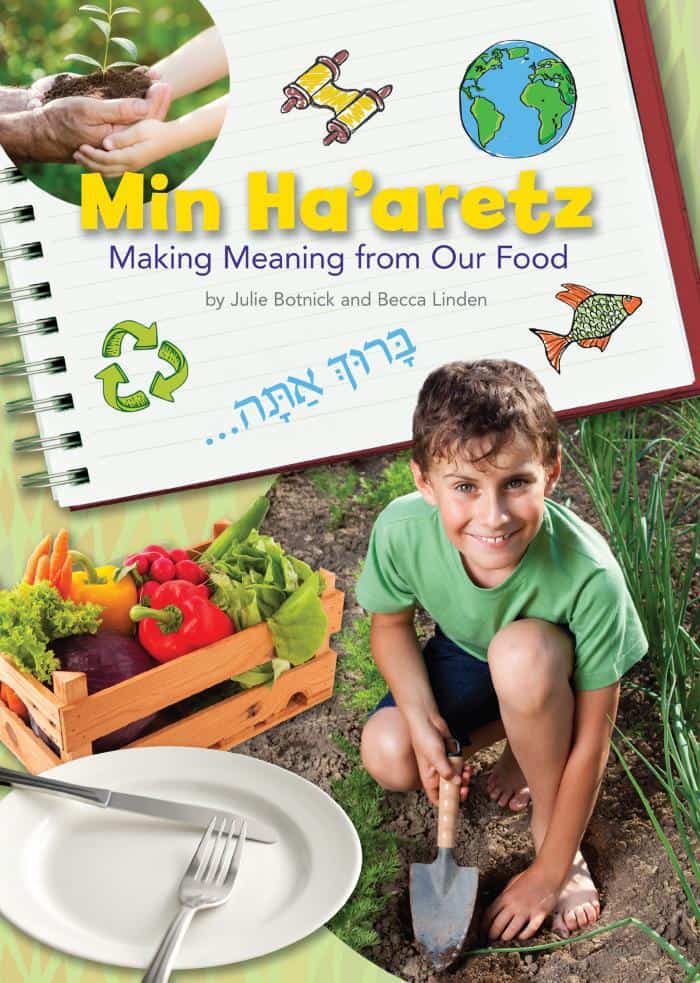 by Julie Botnick and Becca Linden
Hazon
This curriculum allows students from grades 5-9 to explore the question, what is the relationship between Jewish texts, traditions, and practices and the food we eat? More specifically, how does Judaism relate to all the processes and choices involved in how we grow, harvest, prepare, and eat our food, as well as manage our waste?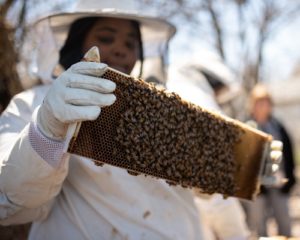 by Jaclyn Kellner
Coastal Roots Farm
During this program participants will celebrate this holiday through hands-on crafts, a ritual and by learning about heritage breed chickens. The final portion of the program is written here as a panel discussion but can be any type of learning relevant to your organization and audience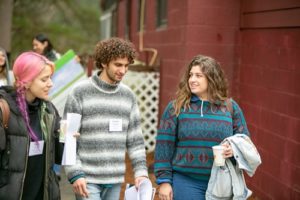 by Josh Kleymer
Mayerson JCC of Cincinnati
A Tu B'Svhat Seder is a fun experiential way to connect to a little known Jewish holiday, bringing to life ecological teachings, enjoying fruit from around the world, drinking good wine and of course fostering social connections. This year, with the help of the JCC Rabbi, the Mayerson JCC hosted their first Tu B'Svhat Seder for Young Adults.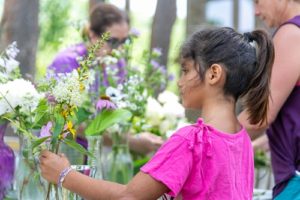 by Brenden Jackson
Amir / Shalom Farm Houston
This program uses storytelling as an introduction into the importance of seeds and the connections foods play to different people and cultures. Participants will have the opportunity to connect with a specific seed/plant and learn how plants and the foods created from them, can act as a living conduits for these stories. It is also an opportunity for participants to see the connection between their Judaism and a specific plant/food, or create their own new and important connection. Lastly, using seed stories as a framework within the garden offers the opportunity to create a sense of connection and continuity between multiple groups of campers.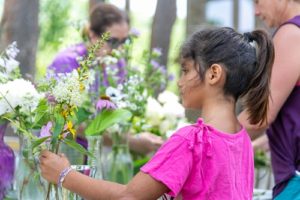 by Ilana Unger
Pearlstone Center
This program is an interactive hands on activity that connects participants to the ?essence? of Jewish earth based connection. Participants will have the opportunity to harvest locally grown herbs on the Pearlstone campus, infuse those herbs collected and create a homemade hand salve and/or lip balm and learn why this is a Jewish practice. Participants will leave with an understanding that everything is connected, and that the process of infusion connects us to the heart of caring for ourselves and the earth.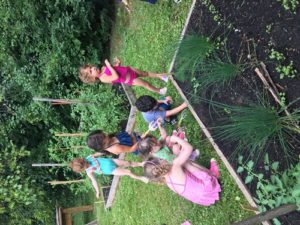 by Mira Menyuk
Pearlstone Center
This program connects children to the modern day issues of environmental plagues through an in depth look at text describing the plagues in the passover story, while also getting to appreciate the wonder of animals in a healthy eco-system through observation and touch. We will also touch on the subject of Matzah by discussing the significance of eating a bread that does not rise while making our own pita.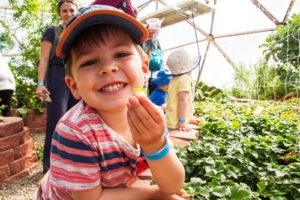 by Sofia Marbach
Wilderness Torah
This is designed as a one evening program that frames Shabbos as an earth-based technology of connection. This collective welcoming of Shabbat is designed for young adults ages 22-39 across the spectrum of religious observance (Jewish and non-Jewish alike). This 45 minute program is crafted to lead into Shabbat dinner or another gathering and can function both as a basic introduction to Shabbat practice for those for whom it is new, and a new earth-based framework for those already at home in Shabbat ritual. Also note this program is designed based on the 8 Shields model.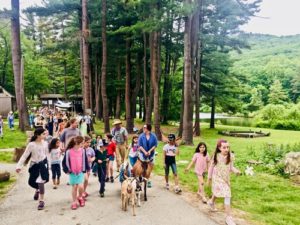 by Henry Schmidt
Shalom Institute
An hour-long program designed to explorer Heschel's philosophy of Radical Amazement. It is a lower-energy, discussion-based program that benefits from a garden or similarly beautiful location.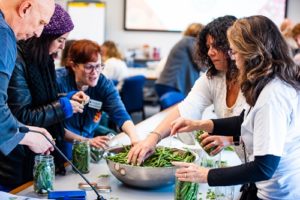 by Rachel Aronson
Hazon
This program provides an introduction to pickling and an overview of food justice issues. Participants will leave with a jar of pickles and knowledge of the pickling process, and with deeper insight into the importance of local food and workers' rights in the food system.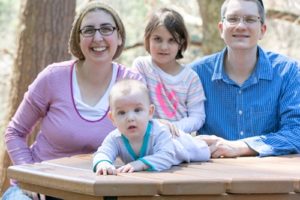 by Jared Kaminsky
Shoresh
This program is an opportunity for families to celebrate Tu B'Shvat through learning about local ecology, connecting to nature, and understanding the essence of this Jewish holiday on a community hike.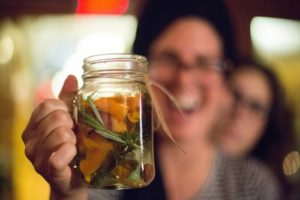 by Nicole Cruz
Peninsula JCC
Explore new ways to preserve and eat seasonal food with your children in this easy and fun hands-on workshop. Learn about the history of pickling and its connections to Jewish traditions. In this workshop, we will create two different types of pickles- a 'quick' pickle using vinegar and a fermented pickle that you can take home to watch develop.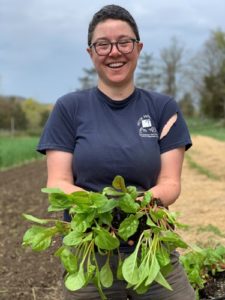 by Michael Fraade
Jewish Community of Louisville
This program celebrates the holiday of Tu B'Svhat and includes both traditional rituals and modern connections to environmentalism and eco-friendly Jewish practice. The seder takes place as a full multi-course dinner, incorporating the four traditional types of fruit into four courses. Between each set of courses is a relevant activity or discussion, including a keynote panel with representatives from local environmental nonprofits.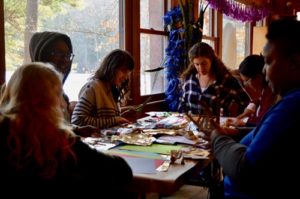 by Elizabeth Kaplan
JCC of Greater Boston Discovery Club
This program offers a guided cooking workshop that integrates Jewish food practice and provides tools for families to use at home.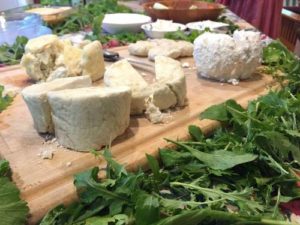 by Nicole Cruz
Peninsula JCC
Celebrate Tu B'Svhat, the Jewish New Year of the Trees, at our PJCC staff Lunch & Learn. In honor of this year's Tu B'Svhat, we will be learning more about our relationship with nature through a Tu B'Svhat seder. The seder is divided into four sections, each representing one of the four worlds of Kabbalah, Jewish mysticism. Join us as we explore each of these worlds through traditional Jewish fruits and nuts, ?wine' (aka grape juice), activities and more! Bring your lunch and learn more about the Jewish New Year of Trees in this engaging seder.
by Alex Voynow
Jewish Farm School
A pickling workshop taught with the magic of clowning pedagogy!