Hazon Educational Library: Adults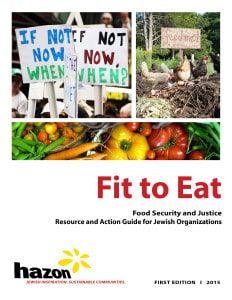 by Alli Rosen and Liz Traison
Hazon
This guide provides a framework for Jewish institutions to learn more about our food system and Jewish traditions surrounding food justice; to identify challenges specific to your local community; and to create a plan for action that builds on the existing programs, skills, and assets of your Jewish institution.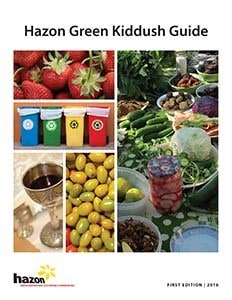 by Becca Linden and Becky O'Brien
Hazon
Included in this guide for synagogues are specific suggestions on how to schedule and promote a vegetarian Green Kiddush, a list of concrete ways to make it "green," tips associated with each suggestion, and templates of educational signage.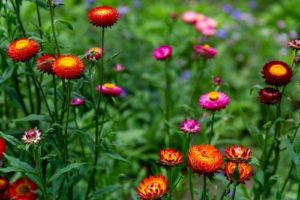 by Mira Menyuk
Pearlstone Center
This program is an interactive color exploration through natural dyeing. Participants will learn about the symbolism and holiness associated with certain colors in Judaism, specifically the blue of tekhelet that is found in Tzitzit. They will also learn how to harvest and use different parts of plants to create their own dye and take home a self-dyed bookmark.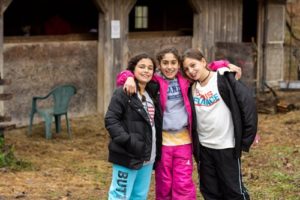 by Zach Goldberg
Ramah in the Rockies + Congregation Bonai Shalom
This program is an activity meant for a Shabbaton retreat to get people ready spiritually for shabbos and invoke deep questioning.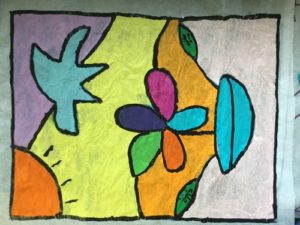 by Eli Weinbach
Hazon
Everyone has things they stand for and qualities they value. Grounding ourselves in the Biblical texts about Tribal flags the Midrash there, we will use flags as an opportunity to think about what symbols we can use to describe ourselves and what we value. Participants will learn about themselves and get to make their own flags that serve to unify what they stand for with where they came from.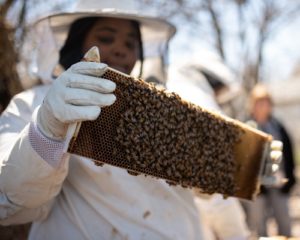 by Jaclyn Kellner
Coastal Roots Farm
During this program participants will celebrate this holiday through hands-on crafts, a ritual and by learning about heritage breed chickens. The final portion of the program is written here as a panel discussion but can be any type of learning relevant to your organization and audience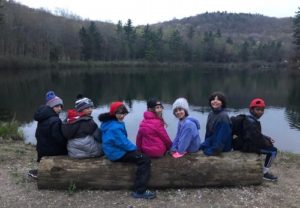 by Shani Mink
Pearlstone Center
This program presents students with the opportunity to delve deeply into the hidden messages of verse 50b of the Bava Kama (the stones text). Through text study, discussion and a hands-on activity, students will explore their relationship with the public domain. After investigating the myriad ways in which we might violate the public domain, students will actively nurture the public domain through shared intentions for community prosperity hidden inside a seed ball or planted beneath a tree.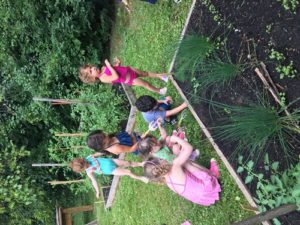 by Sofia Marbach
Wilderness Torah
Although most JOFEE (Jewish Outdoor, Food, Farm, and Environmental Education) organizations weren't born of a mission to tackle them head on, we encounter questions of social justice in our work every day. While our programs may be boiled down into descriptors like ?outdoor education,? ?pickling workshop,? or ?holiday retreat,? JOFEE organizations exist within a broader world of Judaism, human socialization, and all their globalized complexities.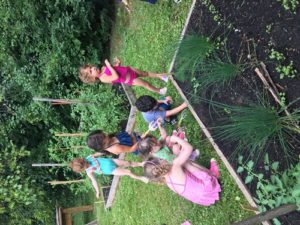 by Margot Sands and Elizabeth Dubinsky
Ekar Farm
In this program participants have the opportunity to think beyond their own garden and analyze two food systems at play in the world--local and global.Once students grasp these two simplified food systems that represent how our food is currently produced, they will explore which system aligns best with Jewish values.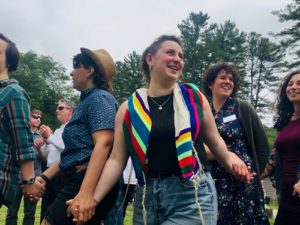 by Rachel Binstock
Urban Adamah
This session activates participants with a philosophical framing of holiness in time and space using Heschel's The Sabbath. Participants then map out the holiday cycle and follow its path around the seasons, moons, solar cycle, and cardinal directions illuminating the layers of connection between the Jewish concept of time and nature's. This brainstorm then leads participants into chevruta to dive deeper into learning of the main harvest holidays using Waskow's Seasons of Our Joy. All of this sets participants up to make a physical representation of Jewish time in the form of a multi-layered calendar. This calendar will hang in our office and will be used as a teaching tool to help us orient visitors to what's alive in time, both Jewishly and environmentally.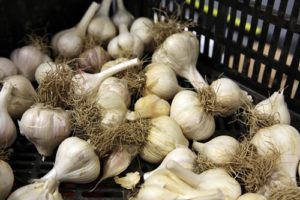 by Margot Sands
Ekar Farm
This program reclaims our American holiday of Thanksgiving by transforming it into an opportunity to embrace HaKarat HaTov (recognizing the good, or gratitude) during a quiet time on the Jewish calendar. As the farming season winds down, this program invites participants to transition into a reflective season while literally and figuratively planting gratitude for what the growing season has brought us and what is to come in the next year. Through personal reflection, exploration of the Jewish and growing calendars, and garlic planting, participants will build connections to the earth and Jewish values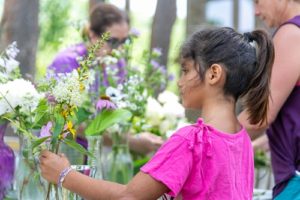 by Brenden Jackson
Amir / Shalom Farm Houston
This program uses storytelling as an introduction into the importance of seeds and the connections foods play to different people and cultures. Participants will have the opportunity to connect with a specific seed/plant and learn how plants and the foods created from them, can act as a living conduits for these stories. It is also an opportunity for participants to see the connection between their Judaism and a specific plant/food, or create their own new and important connection. Lastly, using seed stories as a framework within the garden offers the opportunity to create a sense of connection and continuity between multiple groups of campers.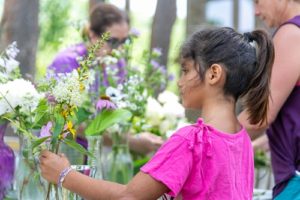 by Ilana Unger
Pearlstone Center
This program is an interactive hands on activity that connects participants to the ?essence? of Jewish earth based connection. Participants will have the opportunity to harvest locally grown herbs on the Pearlstone campus, infuse those herbs collected and create a homemade hand salve and/or lip balm and learn why this is a Jewish practice. Participants will leave with an understanding that everything is connected, and that the process of infusion connects us to the heart of caring for ourselves and the earth.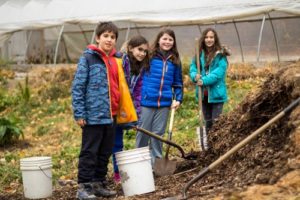 by Sarah Rovin and Shani Mink
Pearlstone Center
This program is an introduction to earthworms and their necessary place in decomposition and soil health as well as looking deeper into cycles that renew the earth and where we see this in Jewish text.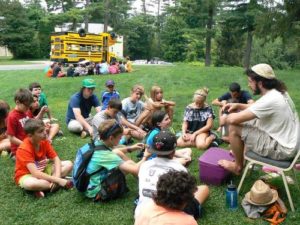 by Margot Sands
Ekar Farm
This program is an interactive introduction to the environmental Jewish value of Bal Tashchit, not destroying or wasting valuable resources. Participants will have the opportunity to explore creative ways we can reduce our carbon footprint by reducing and reusing everyday materials through a solar-oven baked shrinky dink project.