Hazon Educational Library: Adults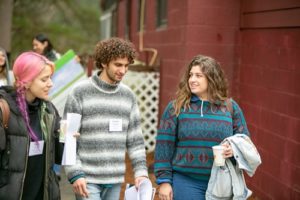 by Michael Fraade
Jewish Community of Louisville
This program brought members of the Jewish community together for a Shabbat dinner that highlighted local and ethically sourced ingredients while educating participants about issues of food justice in our city. The dinner included sharing stories, discussion questions, and conversations about ways to help promote equal food access. We partnered with a local food justice nonprofit to help facilitate the discussion and publicize upcoming partnerships between their organization and the JCC.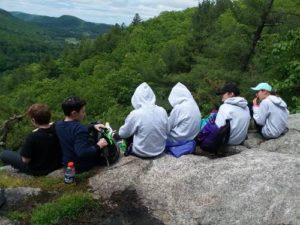 by Jacob Weiss
Isabella Freedman
This will be a meditative and metaphorical journey that will invite participants to explore the seven sefirot (emanations of god) which correlate to the seven weeks of counting the omer from Passover to Shavout.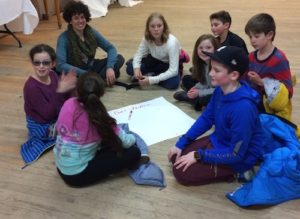 by Nicole Cruz
Peninsula JCC
'The Stones' text, from Talmud Bavli, Masekhet Bava Kama 50b, brings its readers back to ancient times. However, the lessons that can be learned from this text transcend time. In this program, participants will delve deep into 'The Stones' text, making connections relevant to today's world. Through this discussion, participants will discover what defines a community, and how in order to make an impact in a community, we must find a balance between protecting the Earth and meeting our own personal needs.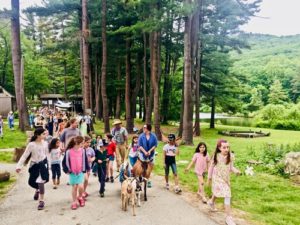 by Henry Schmidt
Shalom Institute
An hour-long program designed to explorer Heschel's philosophy of Radical Amazement. It is a lower-energy, discussion-based program that benefits from a garden or similarly beautiful location.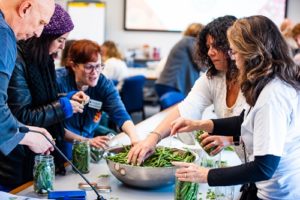 by Rachel Aronson
Hazon
This program provides an introduction to pickling and an overview of food justice issues. Participants will leave with a jar of pickles and knowledge of the pickling process, and with deeper insight into the importance of local food and workers' rights in the food system.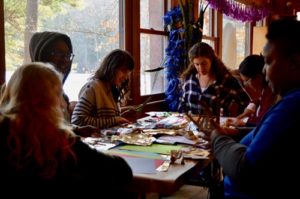 by Becky Adelberg
JCC Chicago
This program is an introduction to greening in early childhood classrooms through teaching about the Jewish ritual of havdalah.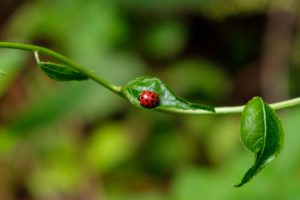 by Brenden Jackson
Amir / Shalom Farm Houston
This program uses worms to explore how all of G-d's creatures work together to create a functioning garden/society/world. Participants will get the chance to explore the diverse ecosystem of healthy soil, specifically worms, and how it is because of this diversity that our garden can thrive. Students will also draw connections to their own differences between classmates, other community members, etc to see how all folks have a role to play creating a happy world. Using a simple prayer, participants will be able to connect how a praise to G-d for ?varied creatures? can apply to both humans and animals/insects.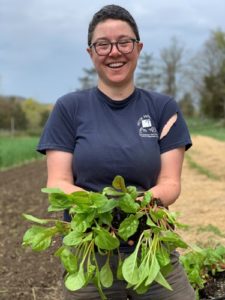 by Michael Fraade
Jewish Community of Louisville
This program celebrates the holiday of Tu B'Svhat and includes both traditional rituals and modern connections to environmentalism and eco-friendly Jewish practice. The seder takes place as a full multi-course dinner, incorporating the four traditional types of fruit into four courses. Between each set of courses is a relevant activity or discussion, including a keynote panel with representatives from local environmental nonprofits.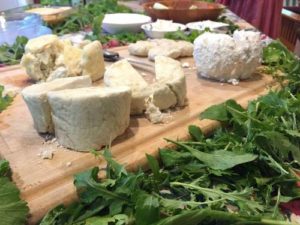 by Nicole Cruz
Peninsula JCC
Celebrate Tu B'Svhat, the Jewish New Year of the Trees, at our PJCC staff Lunch & Learn. In honor of this year's Tu B'Svhat, we will be learning more about our relationship with nature through a Tu B'Svhat seder. The seder is divided into four sections, each representing one of the four worlds of Kabbalah, Jewish mysticism. Join us as we explore each of these worlds through traditional Jewish fruits and nuts, ?wine' (aka grape juice), activities and more! Bring your lunch and learn more about the Jewish New Year of Trees in this engaging seder.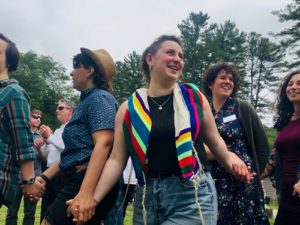 by Jess Berlin
Hazon
In this session we will connect ecology with the ritual of tashlich. We will look at evidence of this year's drought on the farm and the impact that water deprivation has on the land. Connections will be made between our observations to Jewish text about the cycle of rain as a reflection of our relationship with God. Together, we will create a ritual for internal healing at the bank of Lake Miriam.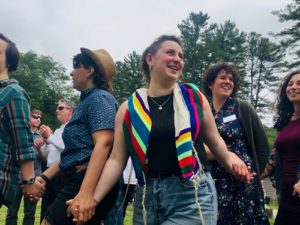 by Ze'ev Gebler
Pearlstone Center
This program combines a group walk to compost piles, and a look at vermicomposting bins, with a conversation about the Jewish value of distinguishing between rest and work. Participants will engage in text study and discuss the relationship between adding intention to our time with Shabbat, and adding intention to our space with the placement of compost.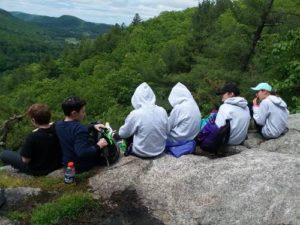 by Eli Goldstein
Bridgewater JCC
This program is a physically active introduction to The Stones text from the Talmud Bavli, Masekbet Bava Kama, which raises many questions about land, responsibility, and ownership using text and soccer cones.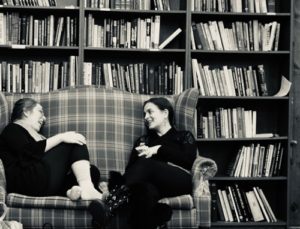 by Sarah Rovin
Pearlstone Center
The month of Av is steeped in rich agricultural, spiritual, and feminine energy. Often the month is not explored beyond the holiday of Tisha B'av, the saddest day in the Jewish calendar. However, Av represents the importance of reflection, mourning, redemption and love as well as a key moment in the Jewish agricultural calendar, the beginning of the grape harvest. This program aims to connect stories, texts, and symbols to bring together a full understanding of Av.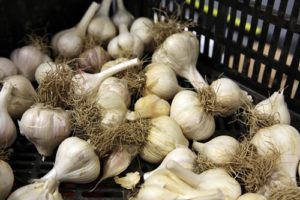 by Rose Cherneff
Abundance Farm
This program helps us explore and expand our relationship to Maror. After learning through a text study that the definition of Maror is different and also more expansive than we might have thought, participants will get to taste and then plant a wide variety of bitter leaves that could grow in their region in time for Passover.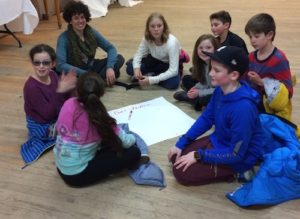 by Anika Rice
Urban Adamah
Cob is a structural composite of earth-based materials: clay, sand, straw and water. People all over the world have used cob for centuries to sculpt buildings by hand. Learning to build with earth-based materials can broaden participants' understandings of how the earth provides everything that humans need to live. Mixing cob, making cob bricks, or applying cob directly to a larger structure is an embodied means for empowering participants to make things on their own and to source materials sustainably. This lesson also touches on the importance of place in natural building, with a map exploration about how different cultures build with different things based on their environments.