Hazon Educational Library: jewish values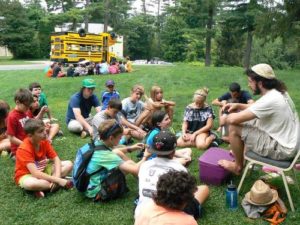 by Maya Havusha
Eden Village Camp
This is a one hour program designed for campers ages 8-15 to run around, have fun, and start to think about how there are so many different people in the world, but how we are one in harmony. Oneness is a central theme in our religion and allows us to see things from different perspectives. Campers will be put to the test to work together to unlock the answers to where the most strength and power exists in the universe. Through overcoming challenges placed before them, campers will ultimately understand that we have the most strength and can make the biggest changes in the world when we put our differences aside and work together.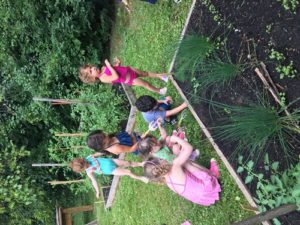 by Margot Sands and Elizabeth Dubinsky
Ekar Farm
In this program participants have the opportunity to think beyond their own garden and analyze two food systems at play in the world--local and global.Once students grasp these two simplified food systems that represent how our food is currently produced, they will explore which system aligns best with Jewish values.