Hazon Educational Library: Adults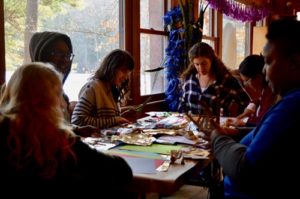 by Alex Voynow
Jewish Farm School
This program is an informational and hands-on dive into artisanal/DIY chocolate making. Participants will learn all of the steps in the process--from how cacao trees were first cultivated in ancient mesoamerica, to how to wrap their gelt in foil. Taste, touch, history, mysticism, and science are all called upon to make coherent the relationship between chocolate, ecology, and Judaism.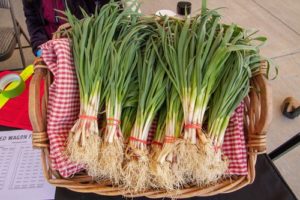 by Bailey Lininger
Tamarack Camps
This program is a unique, interactive activity for a festival-style event that combines knowledge of local wild edible plants and the Jewish tradition of Shmita. For this program, the educator creates four unique ?trading cards? to pass out at the event, and two examples of local, foraged food. The trading cards serve as a way to get participants interested in the connections between wild edible plants and Shmita, and the food samples demonstrate the ease and accessibility of foraging.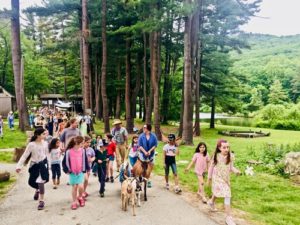 by Jared Kaminsky
Shoresh
This event is Shoresh?s 4th annual fundraiser celebrating our ten year anniversary. We gathered over 400 people to learn about our organization and our impact while enjoying delicious food in community. Our internal goal was to raise money to support our efforts, introduce new community members to our organization, and honour the many people who have been involved over the years.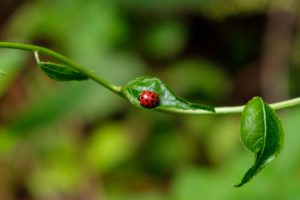 by Sarah Rovin
Pearlstone Center
This program is meant to open up participants to Torah of the forest and the farm, to see where the materials come from and to connect to the beauty and awe of a physical Torah. In the fall on the east coast, the forest comes alive with color, as the trees turn and drop their leaves and their seeds. By exploring and examining a few of the elements that make up our physical Torah, participants will walk away with an altered view and understanding of our most central text.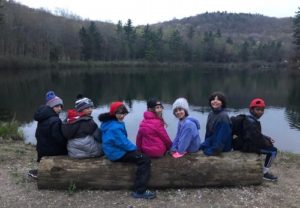 by Shani Mink
Pearlstone Center
This program is an interactive and connective approach to the ritual of Hoshanah Rabbah. Each day of Sukkot we say Hoshanah! meaning 'Please Save Us!?' and so, after learning the basics of Hoshanah Rabbah and exploring the boundaries what we mean when we say 'us', participants will have the opportunity to write their own 'Hoshanot' for the sake of different aspects of creation.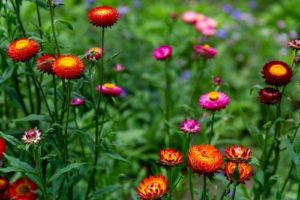 by Henry Schmidt
Shalom Institute
Understanding pollinators is an hour-long educational program that teaches about the importance of pollinators in our habitat. This program uses honeybees as a 'gateway pollinator' to teach not only the wonder of honeybees but also that their story is part of a much larger ecological phenomenon.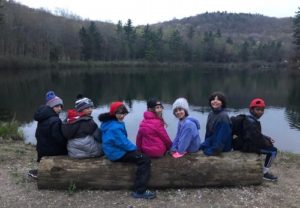 by Bailey Lininger
Tamarack Camps
This is a program that is intended to serve a large audience with a wide age range and little or no experience in the natural world or with nature-based Judaism. It is a stations-based program in which small groups (in this case, groups of 4-8) travel from activity to activity on a rotation, spending about twenty minutes at each station. In order to serve such a wide age range and interest/experience level, the stations are diverse in topic and activity, with the intention that all participants will find themselves challenged and engaged in at least a few of the activities, if not all.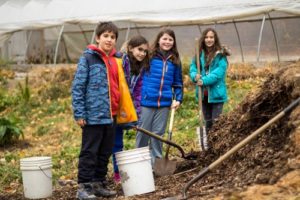 by Hannah Slipakoff
Jewish Farm School
This program is an in-depth exploration of composting- from basic biology to implementing systems on a home-scale. Participants will be guided through the Jewish spiritual significance of composting and principles of sustainability while having the opportunity to apply their learning by problem-solving in a ?compost clinic? and constructing a functional compost bin.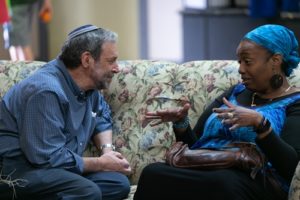 by Liora Lebowitz
Jewish Farm School
This program is to engage with both Jewish and non-Jewish environmentally themed texts after having had the experience of working on a farm. This is a discussion based program where conversations happened both in pairs and as an entire group to think about the texts presented.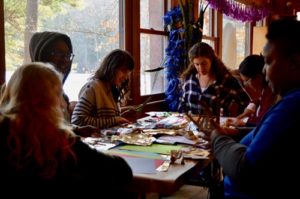 by Emily Blustein
Jewish Federation of Greater Atlanta
This program is an exploration into the Jewish tradition of Torah making. Through learning the traditional process of a sofer, the participants will get a hands-on painting/calligraphy activity.
by Hannah Slipakoff
Jewish Farm School
This program is a facilitated conversation and recipe sampling focusing on culinary traditions across the Jewish diaspora. Emphasizing the significance of diversity in the diasporic food cannon, participants will have the opportunity to share life stories, explore cookbooks from around the world, and learn about local crop seasonality. Optional components include on-site farm tour and a cooking class. This curricula can be adapted depending on local crop availability/harvest.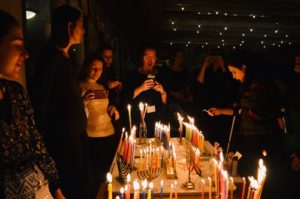 by Hannah Slipakoff
Jewish Farm School
This program is a hands-on workshop focused on cultivating joyful connections between participants while upholding sentiments of empowerment and spiritual reflection. Emphasizing sustainability, self-care, and political resistance, participants will have the opportunity to share holiday memories, learn about chanukah and other earth-based Jewish winter rituals, and create their very own set of hanukkah candles.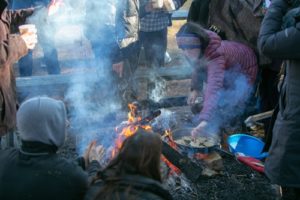 by Ryan Kaplan
Jewish Federation of Greater Atlanta
Participants will engage in an immersive reflective experience, through guided and silent meditation in a nighttime desert setting.