Hazon Educational Library: Adults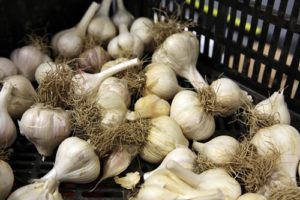 by Hannah Fine
Hazon Detroit
This program seeks to engage the Detroit and metro Detroit Jewish community in an intentional, educational, local, and sustainable food buying practice with clear roots in community and Jewish tradition.
by Cole Siegel
Isabella Freedman
This program will provide a basic understanding of concepts such as privilege, oppression, power, socialization and identities. It will provide definitions and explanations of concepts so that participants will be able to have a shared language.
by Beth Denaburg
Shoresh
This program is a text study with an accompanying nature walk. The text study dives into the environmental teachings within the full text, and the night-time nature walk uses the Shema for inspiration to open our ears to nature and the divine.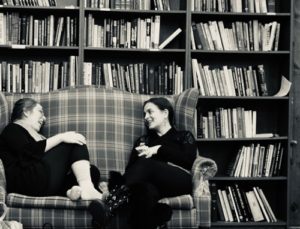 by Sarah Rockford
Colby College
How can we use concepts of environmentalism to augment and evolve our understanding of what constitutes kosher food? What if we draw on the concept of kashrut and go beyond it to try out a new word: eco-kashrut?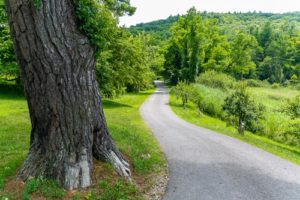 by Liana Rothman
Isabella Freedman
This program will be a poetry workshop preparing teens or adults for Tikkun Leil Shavuot (all night studying) through an immersive and meaningful poetry workshop.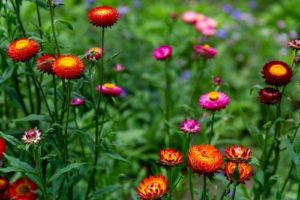 by Chelsea Taxman
Eden Village Camp
Flower Essences is a hands-on lesson about plant medicine making for mind and spirit. Participants will learn about the history of flower essences, how it relates to Judaism, and then create their own essence with intention.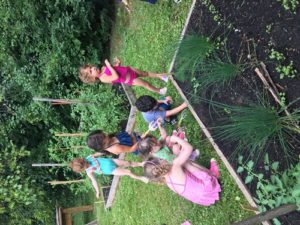 by Sarah Julia Seldin
Jewish Farmer Network
This program is an introduction to the intersection of Judaism and agriculture, woven through the experience of a Shabbat dinner with blessings, food, conversation Jews as a people of the land.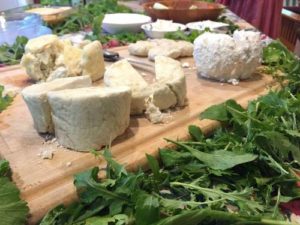 by Cole Siegel
Isabella Freedman
Participants will learn to make ricotta cheese from fresh goat milk, while digging into various Jewish and secular texts, guided by the question: ?Why do we eat dairy on this holiday??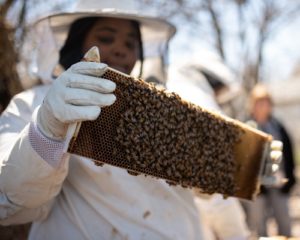 by Allison Blonder
Shalom Institute
This curriculum introduces honey, honeybees, and their connection to Jewish tradition.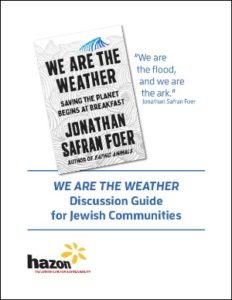 Shalom Institute
A discussion guide to We Are the Weather, the latest book by bestselling author Jonathan Safran Foer. Hazon created this guide to be used by Jewish educators to explore how Judaism compels us to respond to the current climate crisis.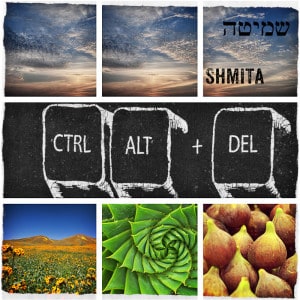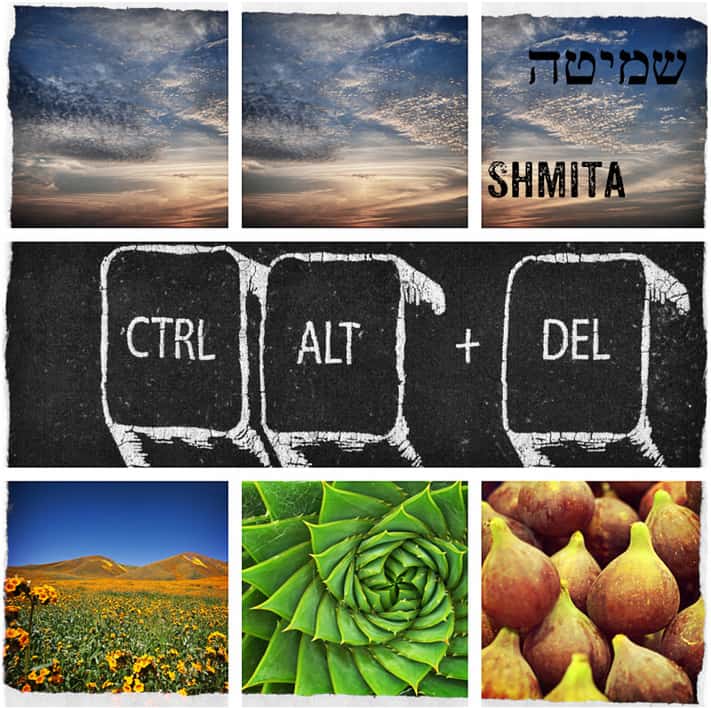 Shalom Institute
This is a collection of shmita resources from all across the internet that Hazon has brought together in one place. Curricula, educational materials, essays, articles, audio, and video.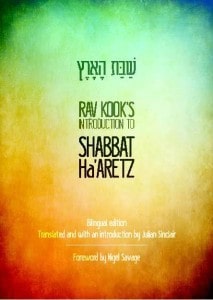 by Rabbi Abraham Isaac Kook
Hazon
Rav Kook's Introduction to Shabbat Ha'Aretz is the first-ever English translation of the introduction to a book on shmita (Biblical sabbatical year) by Rabbi Abraham Isaac Kook, first Ashkenazi Chief Rabbi of the land of Israel in the 20th century. His essay, written in 1909, is lyrical and mystical, a meditation on the big themes that underlie religious environmentalism.
by Yigal Deutscher, Anna Hanau, and Nigel Savage
Hazon
The Shmita Sourcebook
is designed to encourage participants to think critically about the Shmita Cycle – its values, challenges, and opportunities – and how this tradition might be applied in a modern context to support building healthier and more sustainable Jewish communities tod
ay.
The Shmita Sourcebook
 is a 120-page sourcebook that draws on a range of texts from within Jewish tradition and time, tracing the development and evolution of Shmita from biblical, historical, rabbinic, and contemporary perspectives.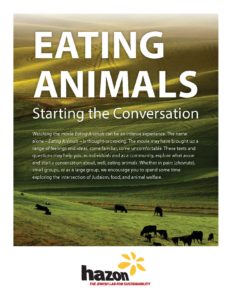 Hazon
Based on the bestselling book by Jonathan Safran Foer, the film Eating Animals is an urgent, eye-opening look at the environmental, economic, and public health consequences of factory farming.  Hazon created this discussion guide to be used by Jewish communities after screenings to explore the intersection of Judaism, food, and animal welfare, and start a conversation about, well, eating animals.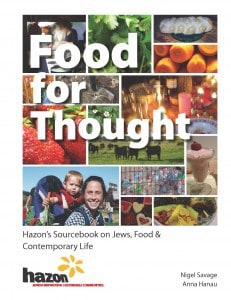 by Nigel Savage and Anna Hanau
Hazon
Food for Thought is is a 130-page sourcebook that draws on a range of texts from within and beyond Jewish traditions to explore a range of topics relating to Jews and food. Food for Thought is designed to encourage participants to think critically about the food that they eat and the ways their food choices affect the health of their community and the planet.