Hazon Educational Library: Food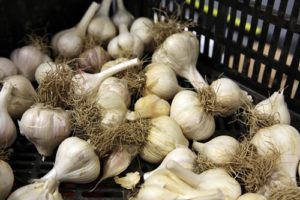 by Rose Benjamin
Urban Adamah
This program is an introduction to the workers within the American food system, ranging from migrant farm workers, to CEOs of large GMO's, to the average consumer in Berkeley, CA. This program reflects on the Jewish morals of Oschek (how to treat laborers) and explores this morals' relevance to our American food system. Lastly, this program encourages participants to reflect on their role as a consumer, and how to use their privilege and power in a positive way.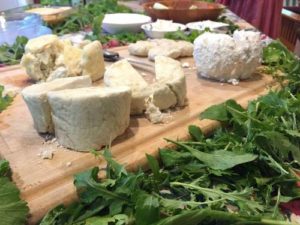 by Nicole Cruz
Peninsula JCC
Celebrate Tu B'Svhat, the Jewish New Year of the Trees, at our PJCC staff Lunch & Learn. In honor of this year's Tu B'Svhat, we will be learning more about our relationship with nature through a Tu B'Svhat seder. The seder is divided into four sections, each representing one of the four worlds of Kabbalah, Jewish mysticism. Join us as we explore each of these worlds through traditional Jewish fruits and nuts, ?wine' (aka grape juice), activities and more! Bring your lunch and learn more about the Jewish New Year of Trees in this engaging seder.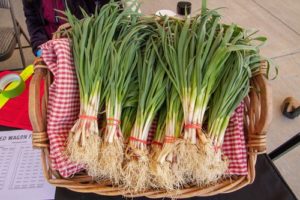 by Amanda Herring (OneTable), Mollie Sharfman (GatherDC), Elizabeth Heyman (Jews United for Justice)
Peninsula JCC
Experience Sukkot as a celebration of the seasonal harvest while in an urban setting! Join us on an urban farm in downtown D.C. to celebrate the season's bounty with hands-on workshops and a farm-to-Sukkah feast grounded in the themes of the agricultural harvest festival. We invite you to end your week by taking a pause from the busyness of the city to connect with nature and eat from the harvest at Common Good City Farm. From a pickling lesson to tasting local seasonal ciders, we will come together and celebrate abundance both on the farm and in our lives.
Tags:
20s & 30s
,
cider
,
collaboration
,
community
,
farm and garden
,
local sourcing
,
ritual
,
seasonality
,
Shabbat
,
Stations
,
Sukkot
,
urban agriculture
,
young adults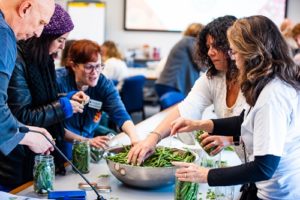 by Amanda Herring
OneTable
This program is an interactive grilling lesson connected to the celebration of Lag B'Omer. Participants will have the opportunity to make several seasonal salads, learn about grilling methods and outdoor cooking, and learn what Lag B'Omer is in relation to the counting of the Omer and the Jewish Calendar.
by Alex Voynow
Jewish Farm School
A pickling workshop taught with the magic of clowning pedagogy!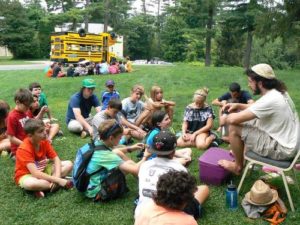 by Emily Glick
Hazon - Teva
The Topsy Turvy Bus facilitates rethinking the current, nonrenewable, and often damaging systems of the world we live in. This summer's theme was focused on water usage and conservation. Through hands on activities, the programs aims for participants to understand how we can keep our resources in the cycle. Specifically, this curriculum touches upon the carbon cycle, the soil cycle, and the water cycle. This station was one stop on a 4 station rotation.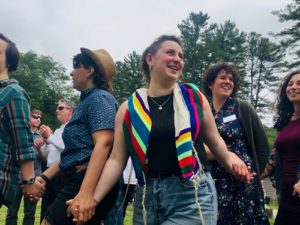 by Ze'ev Gebler
Pearlstone Center
This program combines a group walk to compost piles, and a look at vermicomposting bins, with a conversation about the Jewish value of distinguishing between rest and work. Participants will engage in text study and discuss the relationship between adding intention to our time with Shabbat, and adding intention to our space with the placement of compost.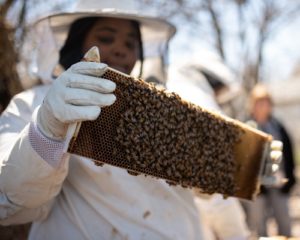 by Ryan Kaplan
Jewish Federation of Greater Atlanta
This program will help participants become more mindful and centered through modern ritual, meditation, and the creation of delicious cocktail bitters. Participants will learn how to craft their own apple and honey bitters in time for Rosh Hashanah while simultaneously reflecting on their year and starting anew with meditation and mindfulness.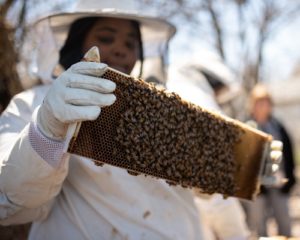 by Josh Kleymer
Mayerson JCC of Cincinnati
Using Rosh Hashanah as a springboard, the children will learn about bees and how they make honey. They will participate in a hide and seek type game before a wrap up discussion and honey taste test.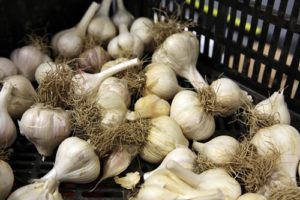 by Rose Cherneff
Abundance Farm
This program helps us explore and expand our relationship to Maror. After learning through a text study that the definition of Maror is different and also more expansive than we might have thought, participants will get to taste and then plant a wide variety of bitter leaves that could grow in their region in time for Passover.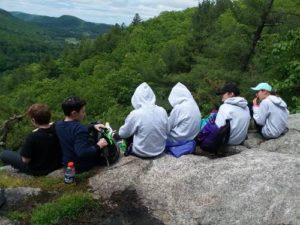 by Danielle Smith
Eden Village Camp
Students will learn how to make flour from wheat and make matzah from the flour.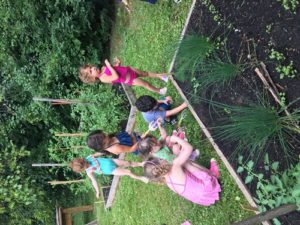 by Rachel Binstock
Urban Adamah
This program is an introduction to Jewish agricultural law. Pairing them with sustainable agriculture projects offers a taste of what it might have been like for our ancestors to follow these laws. Participants will have the opportunity to farm in small groups and to learn how many of our earth based laws also help us help our communities today.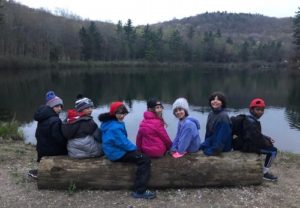 by Rachel Aronson
Hazon
This program can be incorporated into holiday programs for a harvest holiday (Sukkot, Passover, or Shavuot) especially during a Shmita year. It provides an interactive introduction to Shmita, including the basis of Shmita in Jewish text and the connection between Shmita and sustainable agriculture.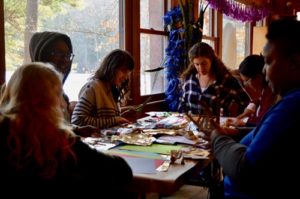 by Alex Voynow
Jewish Farm School
This program is an informational and hands-on dive into artisanal/DIY chocolate making. Participants will learn all of the steps in the process--from how cacao trees were first cultivated in ancient mesoamerica, to how to wrap their gelt in foil. Taste, touch, history, mysticism, and science are all called upon to make coherent the relationship between chocolate, ecology, and Judaism.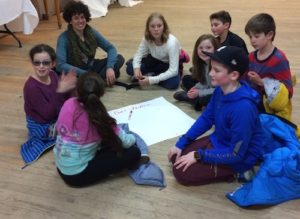 by Anika Rice
Urban Adamah
Cob is a structural composite of earth-based materials: clay, sand, straw and water. People all over the world have used cob for centuries to sculpt buildings by hand. Learning to build with earth-based materials can broaden participants' understandings of how the earth provides everything that humans need to live. Mixing cob, making cob bricks, or applying cob directly to a larger structure is an embodied means for empowering participants to make things on their own and to source materials sustainably. This lesson also touches on the importance of place in natural building, with a map exploration about how different cultures build with different things based on their environments.