Hazon Educational Library: Food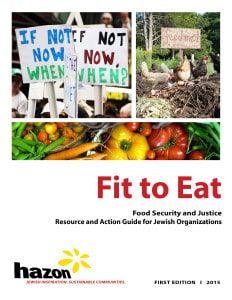 by Alli Rosen and Liz Traison
Hazon
This guide provides a framework for Jewish institutions to learn more about our food system and Jewish traditions surrounding food justice; to identify challenges specific to your local community; and to create a plan for action that builds on the existing programs, skills, and assets of your Jewish institution.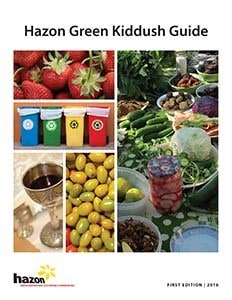 by Becca Linden and Becky O'Brien
Hazon
Included in this guide for synagogues are specific suggestions on how to schedule and promote a vegetarian Green Kiddush, a list of concrete ways to make it "green," tips associated with each suggestion, and templates of educational signage.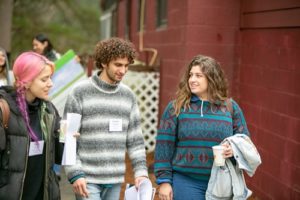 by Josh Kleymer
Mayerson JCC of Cincinnati
A Tu B'Svhat Seder is a fun experiential way to connect to a little known Jewish holiday, bringing to life ecological teachings, enjoying fruit from around the world, drinking good wine and of course fostering social connections. This year, with the help of the JCC Rabbi, the Mayerson JCC hosted their first Tu B'Svhat Seder for Young Adults.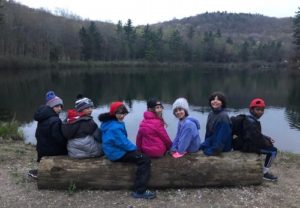 by Shani Mink
Pearlstone Center
This program presents students with the opportunity to delve deeply into the hidden messages of verse 50b of the Bava Kama (the stones text). Through text study, discussion and a hands-on activity, students will explore their relationship with the public domain. After investigating the myriad ways in which we might violate the public domain, students will actively nurture the public domain through shared intentions for community prosperity hidden inside a seed ball or planted beneath a tree.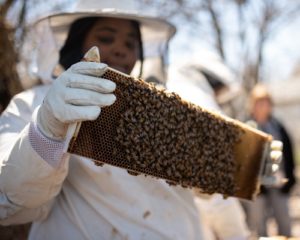 by Jaclyn Kellner
Coastal Roots Farm
During this program participants will celebrate this holiday through hands-on crafts, a ritual and by learning about heritage breed chickens. The final portion of the program is written here as a panel discussion but can be any type of learning relevant to your organization and audience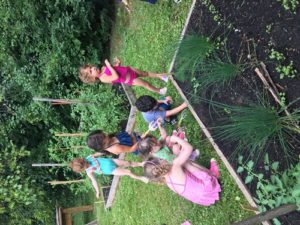 by Margot Sands and Elizabeth Dubinsky
Ekar Farm
In this program participants have the opportunity to think beyond their own garden and analyze two food systems at play in the world--local and global.Once students grasp these two simplified food systems that represent how our food is currently produced, they will explore which system aligns best with Jewish values.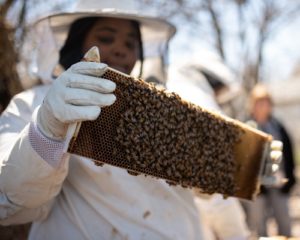 by Darya Watnick
Edlavitch DC JCC
This program is an opportunity for families with young children to engage in the Jewish rituals and traditions surrounding the holiday of Rosh Hashanah. They will be able to meet families like themselves while spending the morning creating a meaningful and educational connection with a Jewish holiday.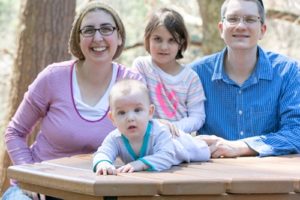 by Josh Kleymer
Mayerson JCC of Cincinnati
Through a small discussion and watching a Curious George video, the children will learn about how everyone produces trash and ways to keep said trash out of the landfill. The children will learn about composting and how it will benefit their garden. Each child will then get a piece of trash to separate into a trash bin, recycling bin or composting bin. While they are separating trash into the compost bin they will be making their own composter out of a soda bottle to keep for their classroom and watch the compost turn to fertilizer. We will then gather together for a wrap up where they will see some broken down compost and hear what they will keep from their class to put in the composter outside.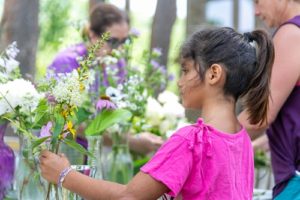 by Brenden Jackson
Amir / Shalom Farm Houston
This program uses storytelling as an introduction into the importance of seeds and the connections foods play to different people and cultures. Participants will have the opportunity to connect with a specific seed/plant and learn how plants and the foods created from them, can act as a living conduits for these stories. It is also an opportunity for participants to see the connection between their Judaism and a specific plant/food, or create their own new and important connection. Lastly, using seed stories as a framework within the garden offers the opportunity to create a sense of connection and continuity between multiple groups of campers.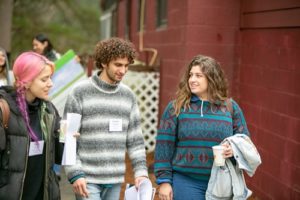 by Michael Fraade
Jewish Community of Louisville
This program brought members of the Jewish community together for a Shabbat dinner that highlighted local and ethically sourced ingredients while educating participants about issues of food justice in our city. The dinner included sharing stories, discussion questions, and conversations about ways to help promote equal food access. We partnered with a local food justice nonprofit to help facilitate the discussion and publicize upcoming partnerships between their organization and the JCC.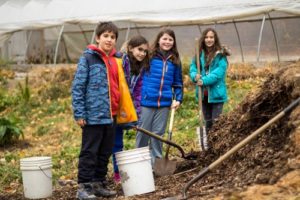 by Sarah Rovin and Shani Mink
Pearlstone Center
This program is an introduction to earthworms and their necessary place in decomposition and soil health as well as looking deeper into cycles that renew the earth and where we see this in Jewish text.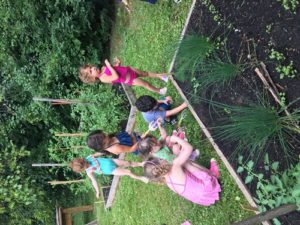 by Rachel Binstock
Urban Adamah
In this lesson we explore waste as a concept, how nothing really ever goes away. We learn about the Jewish value of ba?al tashchit which helps us remember that being wasteful is a bad policy and has always been understood as such. And lastly, instead of dwelling on the problem of landfills or the environmental impact of using too much energy, we learn how to use two technologies that help us circumvent the often wasteful systems in which we live. We will play games that help us think about linear versus cyclical systems, we will explore cob, an alternative method for building our world with resources sourced in our own backyard, and we will build a compost pile and meet the Ba?al Tashchit Heroes that help divert tons of organic matter from the landfill. We are teaching in this lesson about closed loop systems and we are doing it in an embodied way.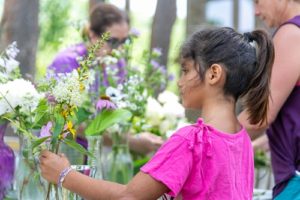 by Ilana Unger
Pearlstone Center
This program is an interactive hands on activity that connects participants to the ?essence? of Jewish earth based connection. Participants will have the opportunity to harvest locally grown herbs on the Pearlstone campus, infuse those herbs collected and create a homemade hand salve and/or lip balm and learn why this is a Jewish practice. Participants will leave with an understanding that everything is connected, and that the process of infusion connects us to the heart of caring for ourselves and the earth.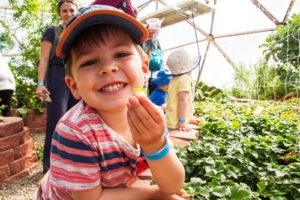 by Sofia Marbach
Wilderness Torah
This is designed as a one evening program that frames Shabbos as an earth-based technology of connection. This collective welcoming of Shabbat is designed for young adults ages 22-39 across the spectrum of religious observance (Jewish and non-Jewish alike). This 45 minute program is crafted to lead into Shabbat dinner or another gathering and can function both as a basic introduction to Shabbat practice for those for whom it is new, and a new earth-based framework for those already at home in Shabbat ritual. Also note this program is designed based on the 8 Shields model.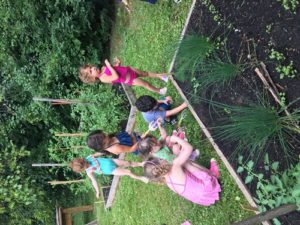 by Mira Menyuk
Pearlstone Center
This program connects children to the modern day issues of environmental plagues through an in depth look at text describing the plagues in the passover story, while also getting to appreciate the wonder of animals in a healthy eco-system through observation and touch. We will also touch on the subject of Matzah by discussing the significance of eating a bread that does not rise while making our own pita.