Hazon Educational Library: Food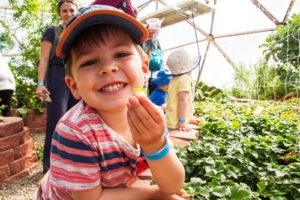 by Daniella Aboody
Wilderness Torah
In the tradition of the Kabbalists (16th century mystics of Tsfat, Israel), we gather in the forest to create an experiential Tu B'Shvat seder (ceremony) that connects us to the trees and the elements, and we are taken on a journey from the physical world to the spiritual world. This oral tradition within Judaism encourages us to open ourselves to the mystery, wonder and creativity that this time of renewal and rebirth brings. During the seder, we delight in experiencing and tasting of p'ri ha-etz (the fruit of the trees) and celebrate the season together through the five senses, movement, mindfulness, ritual, and Tu B'Shvat teachings.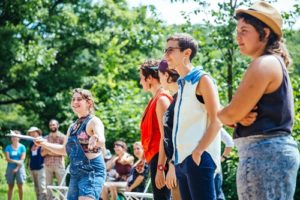 by Amanda Herring
OneTable
Shabbat is a time to sit and enjoy good food and good company, sourcing your food intentionally can bring a new level of mindful gratitude to your dinner table. It can also be delicious and filling! Shabbat rituals can be adapted to be relevant to your life, and the season. Local urban farms are doing amazing work in the D.C. area and our Jewish values teach us to support their work in any way we can. You can replicate this celebration at your Shabbats by thinking sustainably and seasonally, and reaching out to local farms.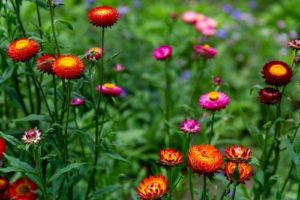 by Henry Schmidt
Shalom Institute
Understanding pollinators is an hour-long educational program that teaches about the importance of pollinators in our habitat. This program uses honeybees as a 'gateway pollinator' to teach not only the wonder of honeybees but also that their story is part of a much larger ecological phenomenon.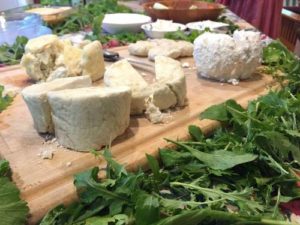 by Emily Glick
Hazon - Teva
This workshop explores the history of dairy in the context of Judaism and Jewish tradition. It teaches participants how to easily make their own cheese and butter (they will leave the session being able to try both), while touching upon the modern-day dairy industry and its relation to Kashrut.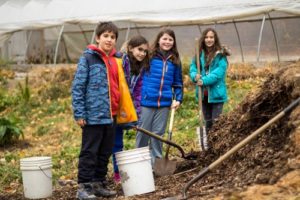 by Hannah Slipakoff
Jewish Farm School
This program is an in-depth exploration of composting- from basic biology to implementing systems on a home-scale. Participants will be guided through the Jewish spiritual significance of composting and principles of sustainability while having the opportunity to apply their learning by problem-solving in a ?compost clinic? and constructing a functional compost bin.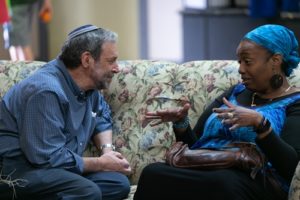 by Liora Lebowitz
Jewish Farm School
This program is to engage with both Jewish and non-Jewish environmentally themed texts after having had the experience of working on a farm. This is a discussion based program where conversations happened both in pairs and as an entire group to think about the texts presented.
by Hannah Slipakoff
Jewish Farm School
This program is a facilitated conversation and recipe sampling focusing on culinary traditions across the Jewish diaspora. Emphasizing the significance of diversity in the diasporic food cannon, participants will have the opportunity to share life stories, explore cookbooks from around the world, and learn about local crop seasonality. Optional components include on-site farm tour and a cooking class. This curricula can be adapted depending on local crop availability/harvest.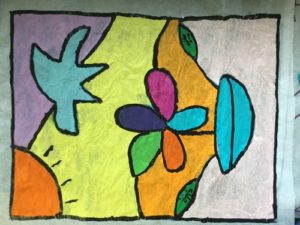 by Elizabeth Kaplan
JCC of Greater Boston Discovery Club
This program has been implemented as part of a 9-week series called Fantastic Farmers that meets for one hour per week at Newton Community Farm. The farm is a non-profit community farm located next door to the JCC that strives to benefit the community by providing locally grown produce through a CSA, educating the public about sustainable agriculture, and preserving Newton?s last working farm as a historic site and valuable open space.