Hazon Educational Library: Shabbat and Holidays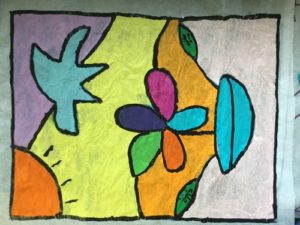 by Sarah Julia Seldin
Jewish Farmer Network
This program leads participants in mikveh, Jewish ritual immersion, in a spring-fed stream.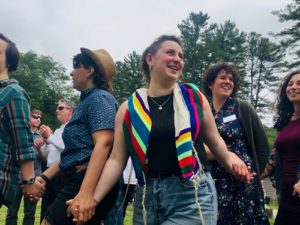 by Liana Rothman
Isabella Freedman
Explore the landscape and tune into your spirituality by engaging with nature and self through song and silence.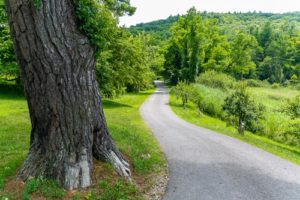 by Liana Rothman
Isabella Freedman
This program will be a poetry workshop preparing teens or adults for Tikkun Leil Shavuot (all night studying) through an immersive and meaningful poetry workshop.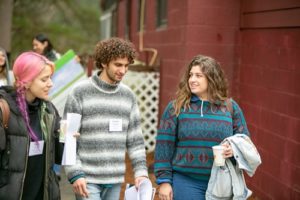 by Noah Weinberg
Gann Academy
This program was created as a non-traditional/siddur-based Zman Kodesh (sacred/prayer time) option on Shabbatonim or normal school days. The intention is to get students outside, moving/walking and connecting with each other and their environment by sharing their Jewish Journeys.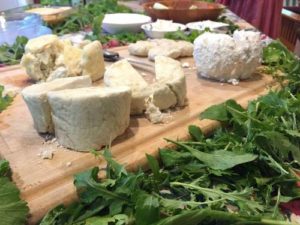 by Cole Siegel
Isabella Freedman
Participants will learn to make ricotta cheese from fresh goat milk, while digging into various Jewish and secular texts, guided by the question: ?Why do we eat dairy on this holiday??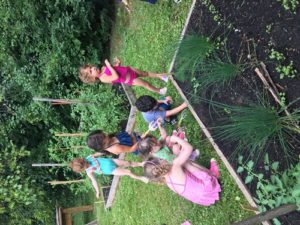 by Sarah Julia Seldin
Jewish Farmer Network
This program is an introduction to the intersection of Judaism and agriculture, woven through the experience of a Shabbat dinner with blessings, food, conversation Jews as a people of the land.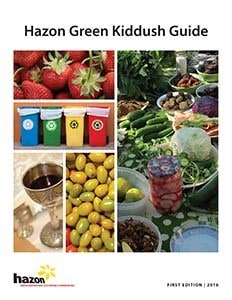 by Becca Linden and Becky O'Brien
Hazon
Included in this guide for synagogues are specific suggestions on how to schedule and promote a vegetarian Green Kiddush, a list of concrete ways to make it "green," tips associated with each suggestion, and templates of educational signage.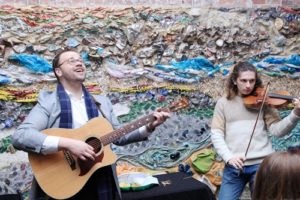 by Darya Watnick
Edlavitch DC JCC
This program is designed to engage families with young children with the holiday of Sukkot and the festival's connection to nature and the environment. Through stories, activities and arts & crafts, families will begin to develop a relationship to the rituals and traditions of Sukkot and think about their own connection to the natural world.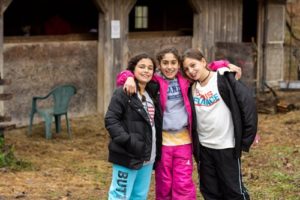 by Zach Goldberg
Ramah in the Rockies + Congregation Bonai Shalom
This program is an activity meant for a Shabbaton retreat to get people ready spiritually for shabbos and invoke deep questioning.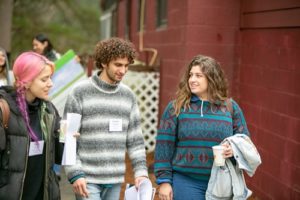 by Josh Kleymer
Mayerson JCC of Cincinnati
A Tu B'Svhat Seder is a fun experiential way to connect to a little known Jewish holiday, bringing to life ecological teachings, enjoying fruit from around the world, drinking good wine and of course fostering social connections. This year, with the help of the JCC Rabbi, the Mayerson JCC hosted their first Tu B'Svhat Seder for Young Adults.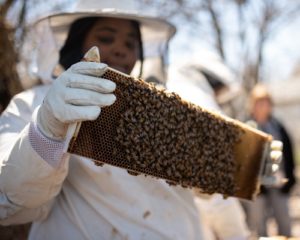 by Darya Watnick
Edlavitch DC JCC
This program is an opportunity for families with young children to engage in the Jewish rituals and traditions surrounding the holiday of Rosh Hashanah. They will be able to meet families like themselves while spending the morning creating a meaningful and educational connection with a Jewish holiday.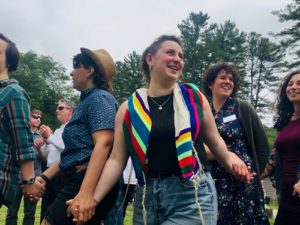 by Rachel Binstock
Urban Adamah
This session activates participants with a philosophical framing of holiness in time and space using Heschel's The Sabbath. Participants then map out the holiday cycle and follow its path around the seasons, moons, solar cycle, and cardinal directions illuminating the layers of connection between the Jewish concept of time and nature's. This brainstorm then leads participants into chevruta to dive deeper into learning of the main harvest holidays using Waskow's Seasons of Our Joy. All of this sets participants up to make a physical representation of Jewish time in the form of a multi-layered calendar. This calendar will hang in our office and will be used as a teaching tool to help us orient visitors to what's alive in time, both Jewishly and environmentally.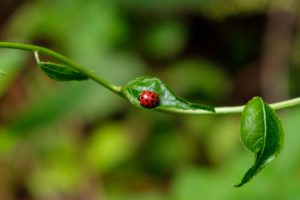 by Emily Blustein
Jewish Federation of Greater Atlanta
This program is designed to foster a deeper appreciation for sukkot and for bugs. Going deeper than the idea that we build a sukkah because ?that?s what we do for sukkot?. Encouraging the invitation of guests and learning about them and appreciating them is a wonderful mitzvah. By having the participants build a miniature sukkah out of things found in nature and then inviting bugs into the sukkah, the mitzvah is upheld on a small but very important level. Fostering an appreciation for playing with nature, learning about bugs and embracing them as a part of this world is what this program is all about.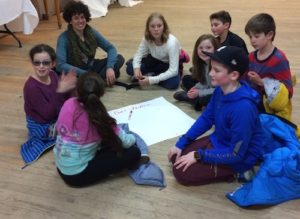 by Daniella Aboody
Wilderness Torah
As part of Wilderness Torah's Passover in the Desert festival, for the second-night Passover seder, we are doing an off-the-page co-created celebration around the bonfire! The Passover story will come alive through the brilliant and creative minds of each of member of the village, and be experienced through the ancient art of performative storytelling.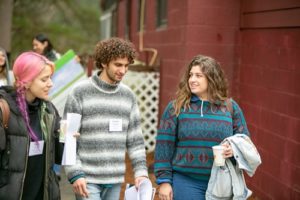 by Michael Fraade
Jewish Community of Louisville
This program brought members of the Jewish community together for a Shabbat dinner that highlighted local and ethically sourced ingredients while educating participants about issues of food justice in our city. The dinner included sharing stories, discussion questions, and conversations about ways to help promote equal food access. We partnered with a local food justice nonprofit to help facilitate the discussion and publicize upcoming partnerships between their organization and the JCC.