Hazon Educational Library: Families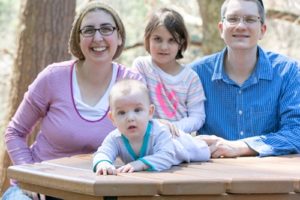 by Jared Kaminsky
Shoresh
This program is an opportunity for families to celebrate Tu B'Shvat through learning about local ecology, connecting to nature, and understanding the essence of this Jewish holiday on a community hike.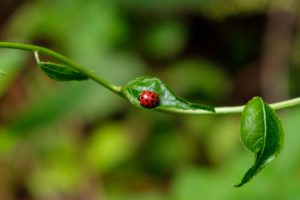 by Brenden Jackson
Amir / Shalom Farm Houston
This program uses worms to explore how all of G-d's creatures work together to create a functioning garden/society/world. Participants will get the chance to explore the diverse ecosystem of healthy soil, specifically worms, and how it is because of this diversity that our garden can thrive. Students will also draw connections to their own differences between classmates, other community members, etc to see how all folks have a role to play creating a happy world. Using a simple prayer, participants will be able to connect how a praise to G-d for ?varied creatures? can apply to both humans and animals/insects.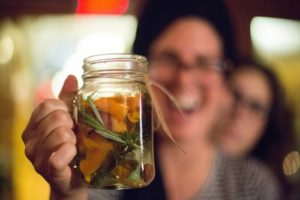 by Nicole Cruz
Peninsula JCC
Explore new ways to preserve and eat seasonal food with your children in this easy and fun hands-on workshop. Learn about the history of pickling and its connections to Jewish traditions. In this workshop, we will create two different types of pickles- a 'quick' pickle using vinegar and a fermented pickle that you can take home to watch develop.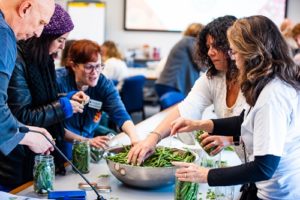 by Amanda Herring
OneTable
This program is an interactive grilling lesson connected to the celebration of Lag B'Omer. Participants will have the opportunity to make several seasonal salads, learn about grilling methods and outdoor cooking, and learn what Lag B'Omer is in relation to the counting of the Omer and the Jewish Calendar.
by Alex Voynow
Jewish Farm School
A pickling workshop taught with the magic of clowning pedagogy!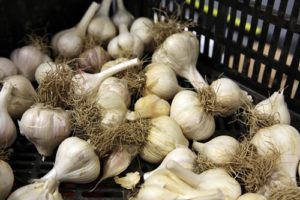 by Rose Cherneff
Abundance Farm
This program helps us explore and expand our relationship to Maror. After learning through a text study that the definition of Maror is different and also more expansive than we might have thought, participants will get to taste and then plant a wide variety of bitter leaves that could grow in their region in time for Passover.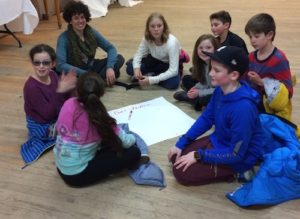 by Anika Rice
Urban Adamah
Cob is a structural composite of earth-based materials: clay, sand, straw and water. People all over the world have used cob for centuries to sculpt buildings by hand. Learning to build with earth-based materials can broaden participants' understandings of how the earth provides everything that humans need to live. Mixing cob, making cob bricks, or applying cob directly to a larger structure is an embodied means for empowering participants to make things on their own and to source materials sustainably. This lesson also touches on the importance of place in natural building, with a map exploration about how different cultures build with different things based on their environments.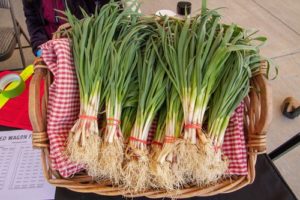 by Bailey Lininger
Tamarack Camps
This program is a unique, interactive activity for a festival-style event that combines knowledge of local wild edible plants and the Jewish tradition of Shmita. For this program, the educator creates four unique "trading cards" to pass out at the event, and two examples of local, foraged food. The trading cards serve as a way to get participants interested in the connections between wild edible plants and Shmita, and the food samples demonstrate the ease and accessibility of foraging.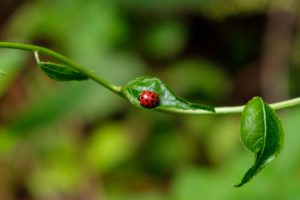 by Sarah Rovin
Pearlstone Center
This program is meant to open up participants to Torah of the forest and the farm, to see where the materials come from and to connect to the beauty and awe of a physical Torah. In the fall on the east coast, the forest comes alive with color, as the trees turn and drop their leaves and their seeds. By exploring and examining a few of the elements that make up our physical Torah, participants will walk away with an altered view and understanding of our most central text.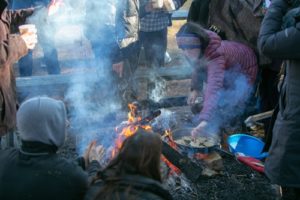 by Maya Havusha
Eden Village Camp
Invite the magic of the forest into your life! Celebrate Lag B'Omer, an ancient Jewish festival about survival and spirituality, by rejoicing with our Eden Village community. Explore new forest skills, learn about kabbalah, and of course eat yummy snacks around the fire. With new eyes learn these time tested wilderness survival skills, such as shelter and fire building, making bows and arrows, wild edible walks among others.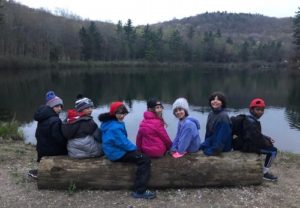 by Shani Mink
Pearlstone Center
This program is an interactive and connective approach to the ritual of Hoshanah Rabbah. Each day of Sukkot we say Hoshanah! meaning 'Please Save Us!?' and so, after learning the basics of Hoshanah Rabbah and exploring the boundaries what we mean when we say 'us', participants will have the opportunity to write their own 'Hoshanot' for the sake of different aspects of creation.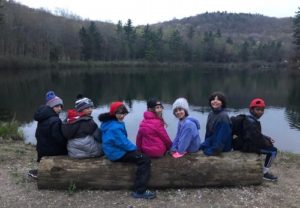 by Bailey Lininger
Tamarack Camps
This is a program that is intended to serve a large audience with a wide age range and little or no experience in the natural world or with nature-based Judaism. It is a stations-based program in which small groups (in this case, groups of 4-8) travel from activity to activity on a rotation, spending about twenty minutes at each station. In order to serve such a wide age range and interest/experience level, the stations are diverse in topic and activity, with the intention that all participants will find themselves challenged and engaged in at least a few of the activities, if not all.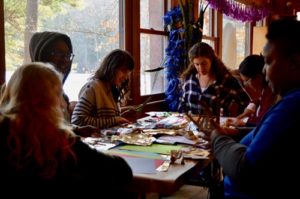 by Emily Blustein
Jewish Federation of Greater Atlanta
This program is an exploration into the Jewish tradition of Torah making. Through learning the traditional process of a sofer, the participants will get a hands-on painting/calligraphy activity.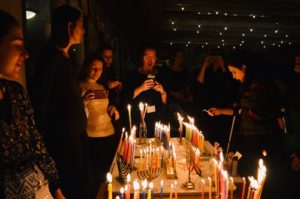 by Hannah Slipakoff
Jewish Farm School
This program is a hands-on workshop focused on cultivating joyful connections between participants while upholding sentiments of empowerment and spiritual reflection. Emphasizing sustainability, self-care, and political resistance, participants will have the opportunity to share holiday memories, learn about chanukah and other earth-based Jewish winter rituals, and create their very own set of hanukkah candles.