Hazon Educational Library: Elementary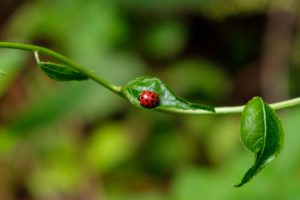 by Sarah Rovin
Pearlstone Center
This program is meant to open up participants to Torah of the forest and the farm, to see where the materials come from and to connect to the beauty and awe of a physical Torah. In the fall on the east coast, the forest comes alive with color, as the trees turn and drop their leaves and their seeds. By exploring and examining a few of the elements that make up our physical Torah, participants will walk away with an altered view and understanding of our most central text.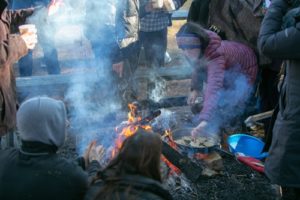 by Maya Havusha
Eden Village Camp
Invite the magic of the forest into your life! Celebrate Lag B'Omer, an ancient Jewish festival about survival and spirituality, by rejoicing with our Eden Village community. Explore new forest skills, learn about kabbalah, and of course eat yummy snacks around the fire. With new eyes learn these time tested wilderness survival skills, such as shelter and fire building, making bows and arrows, wild edible walks among others.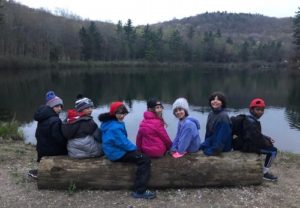 by Shani Mink
Pearlstone Center
This program is an interactive and connective approach to the ritual of Hoshanah Rabbah. Each day of Sukkot we say Hoshanah! meaning 'Please Save Us!?' and so, after learning the basics of Hoshanah Rabbah and exploring the boundaries what we mean when we say 'us', participants will have the opportunity to write their own 'Hoshanot' for the sake of different aspects of creation.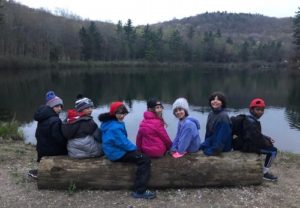 by Bailey Lininger
Tamarack Camps
This is a program that is intended to serve a large audience with a wide age range and little or no experience in the natural world or with nature-based Judaism. It is a stations-based program in which small groups (in this case, groups of 4-8) travel from activity to activity on a rotation, spending about twenty minutes at each station. In order to serve such a wide age range and interest/experience level, the stations are diverse in topic and activity, with the intention that all participants will find themselves challenged and engaged in at least a few of the activities, if not all.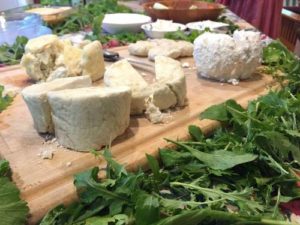 by Emily Glick
Hazon - Teva
This workshop explores the history of dairy in the context of Judaism and Jewish tradition. It teaches participants how to easily make their own cheese and butter (they will leave the session being able to try both), while touching upon the modern-day dairy industry and its relation to Kashrut.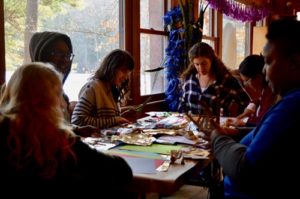 by Emily Blustein
Jewish Federation of Greater Atlanta
This program is an exploration into the Jewish tradition of Torah making. Through learning the traditional process of a sofer, the participants will get a hands-on painting/calligraphy activity.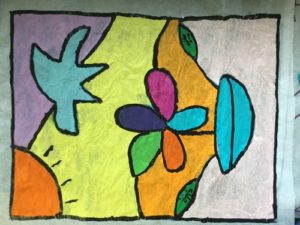 by Elizabeth Kaplan
JCC of Greater Boston Discovery Club
This program has been implemented as part of a 9-week series called Fantastic Farmers that meets for one hour per week at Newton Community Farm. The farm is a non-profit community farm located next door to the JCC that strives to benefit the community by providing locally grown produce through a CSA, educating the public about sustainable agriculture, and preserving Newton?s last working farm as a historic site and valuable open space.